Thank you guys for your kind words.

Now let's shift to the armments:
Fujimi provides barrels that could move. I guess that is to please people who like to play with the turrets. Nonetheless it inevitably leave some gaps between the barrels and the turrets. I decided to glue it in fixed angle and fill the gaps. After it was done, I still found it look strange..hm...turns out iit was the muzzels that in trouble. Fujimi make very weired muzzels with exaggerate openings. Without double they have to be replaced.
I have never learnt taht it was so difficult to find IJN 41cm brass barrels - not many aftermarket maker make it, and most of them had been sold out long ago. I've once think of buying another box of Fujimi Amagi that with brass barrels included. Luckly I've check with some web photo of the product before I placed the order - it is just a brass version of the same barrrel, with the same wrong shape. No point for me to replace the plastic one with this stuff...
Luckly, I end up have found the brass barrels made by "Sea Spirits" in a Australian Web store! Last 2 bags as I found (8 barrels per bag, and I need 2 bags for the 10 guns Amagi...), and in good price.

Ordered it at once.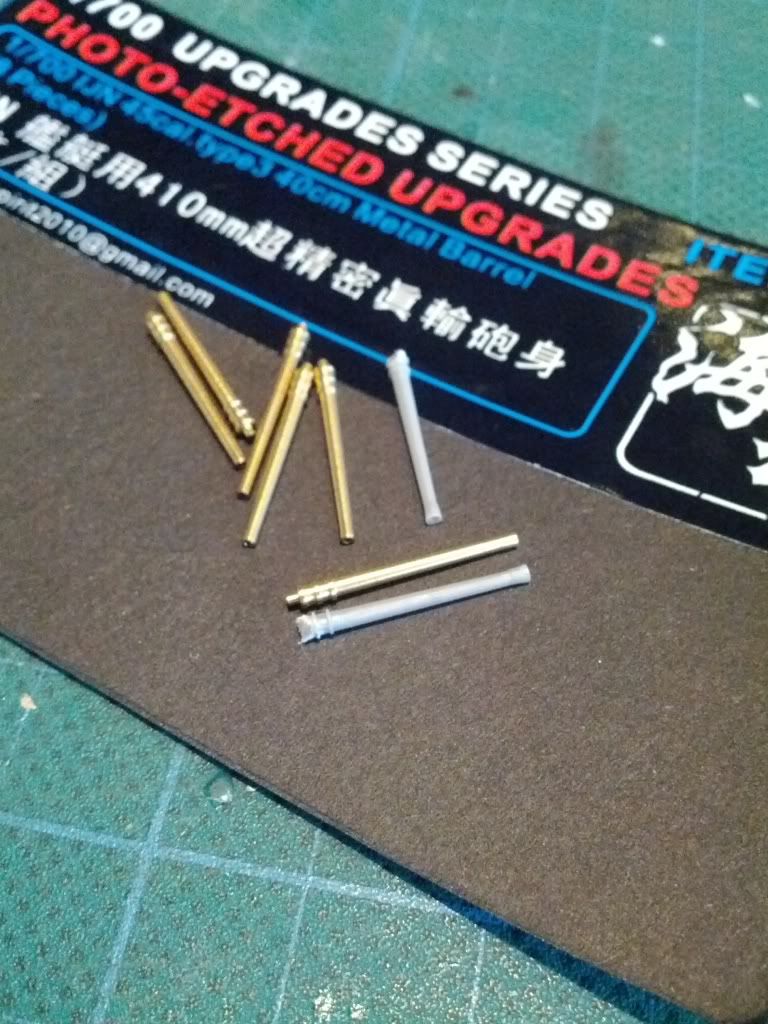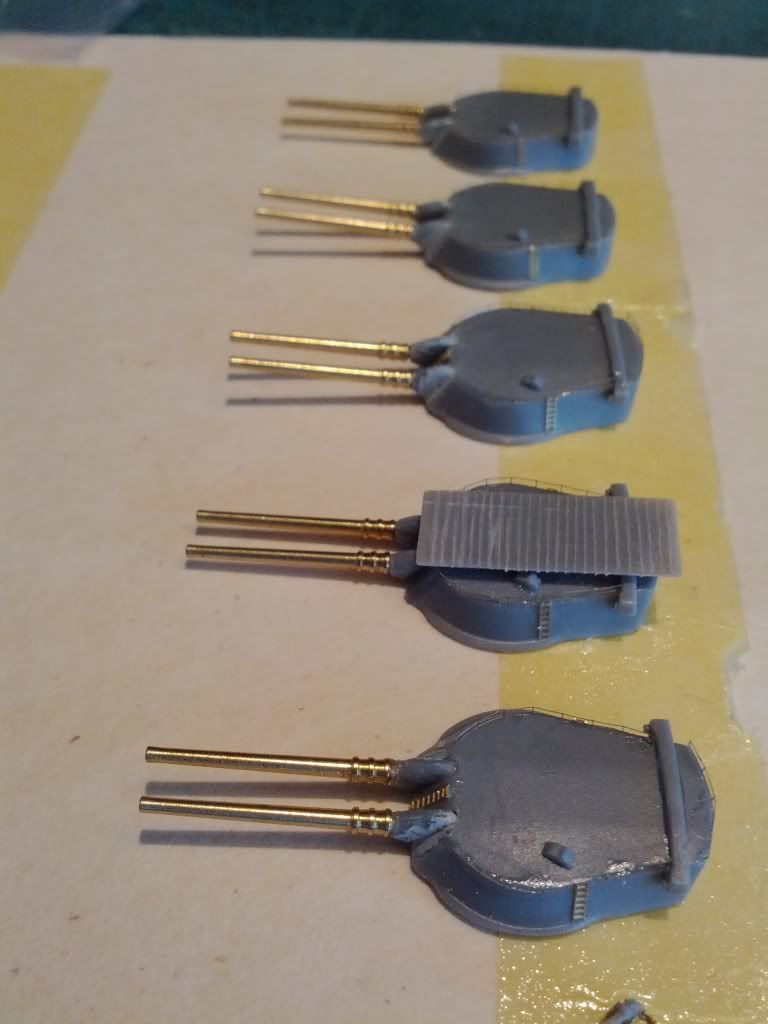 The secondary armment looks ok and I rather not to change them.
The AA guns were another story. Not only lack of details, these 10cm AA guns were even thicker than the 14cm secondary guns. I have to replace the barrels and add a little bit of details to them.