Okay, more work on the hull. The Pennsylvania's torpedo transitioned back into the hull with a distinctive "notch". In the image below you can see this, Arizona was a smooth transition.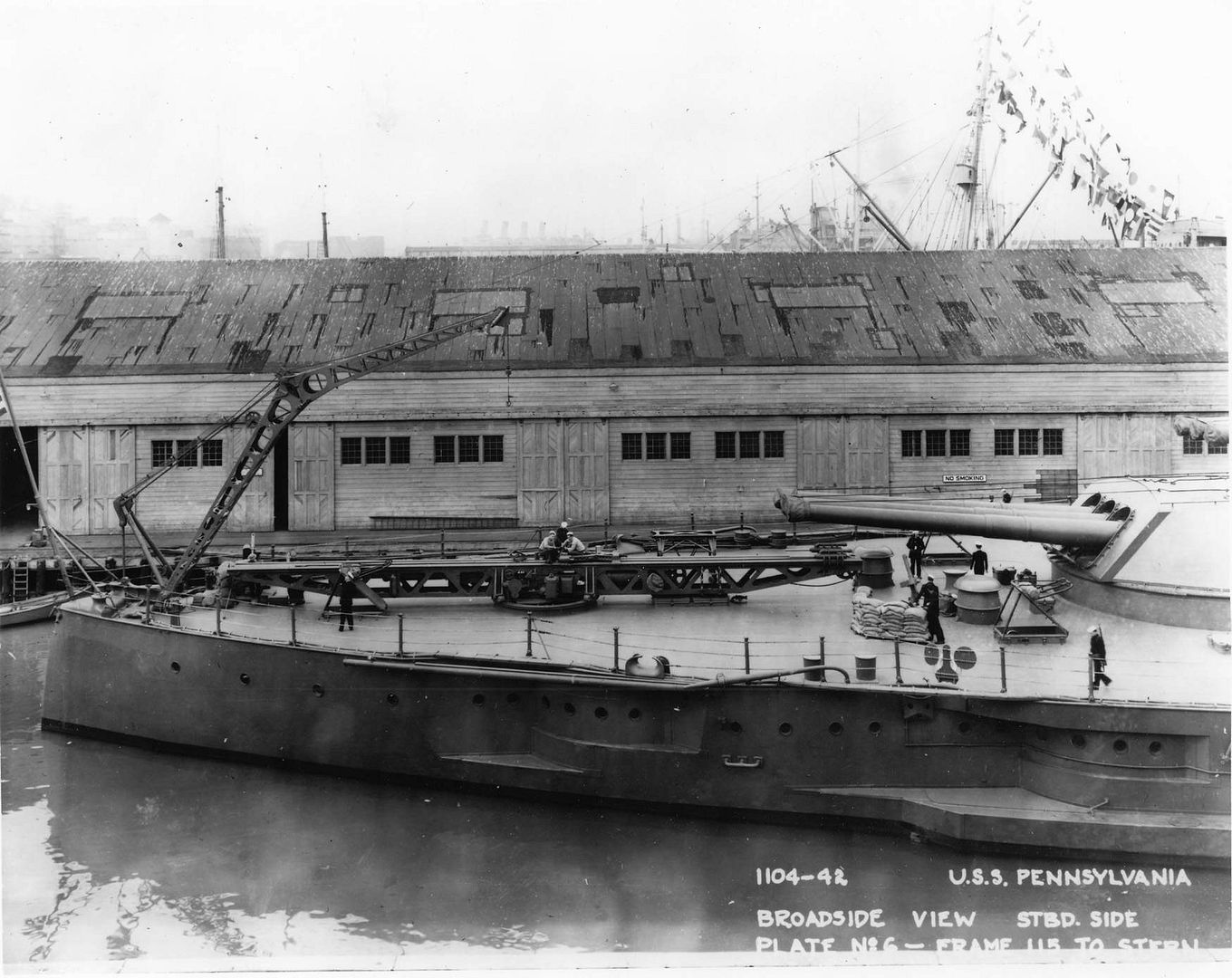 I really struggled to come up with a plan for this. One option was to do a waterline, but I wanted a full hull display, what to do.
I started with Evergreen Strip and added width to the too narrow kit torpedo blister. This added about 1/16th of an inch which in my eye made it pretty much in scale.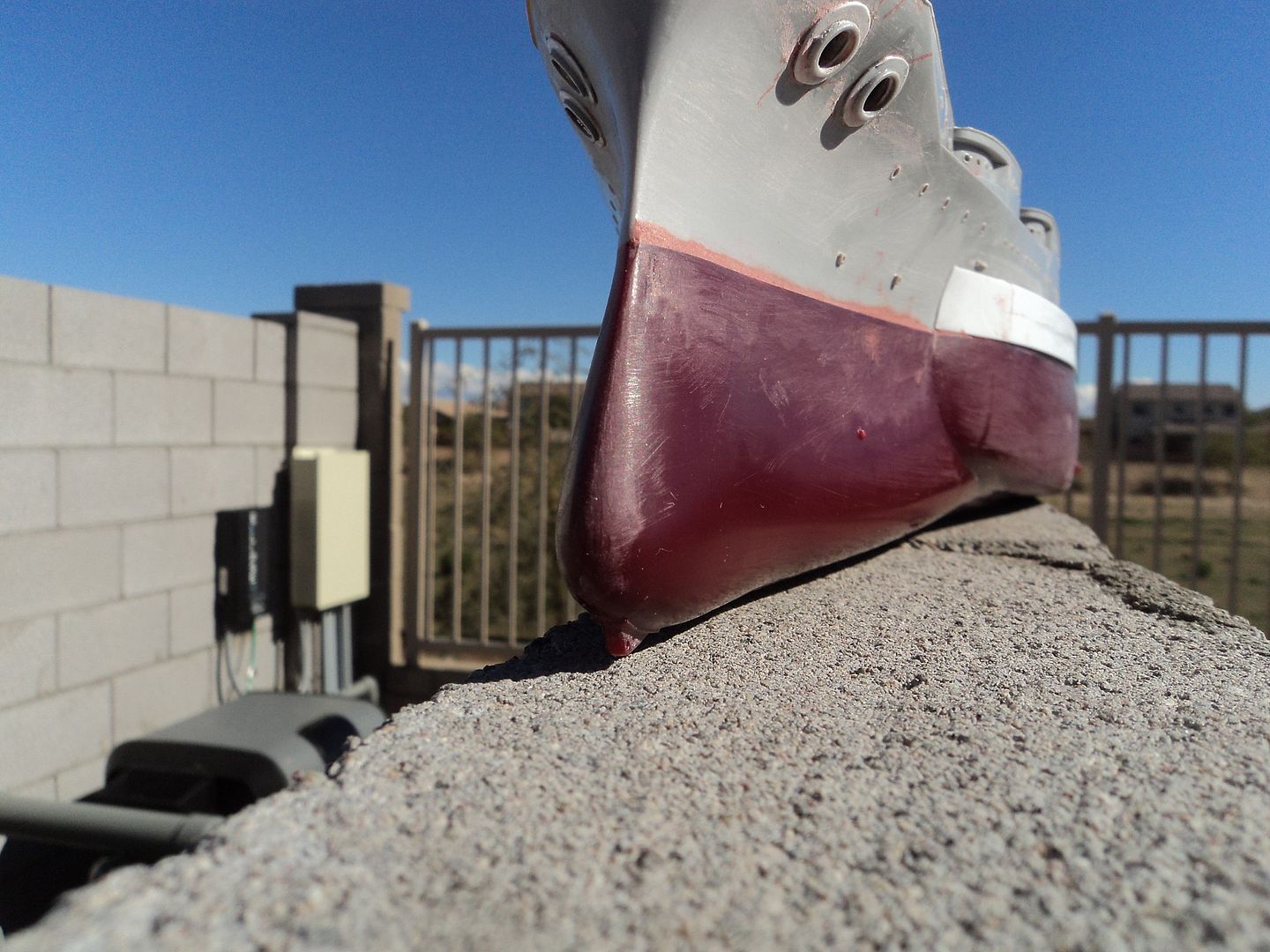 I used sheet plastic to blend in the bow areas, narrow Evergreen strip for the strakes as seen in the photo below.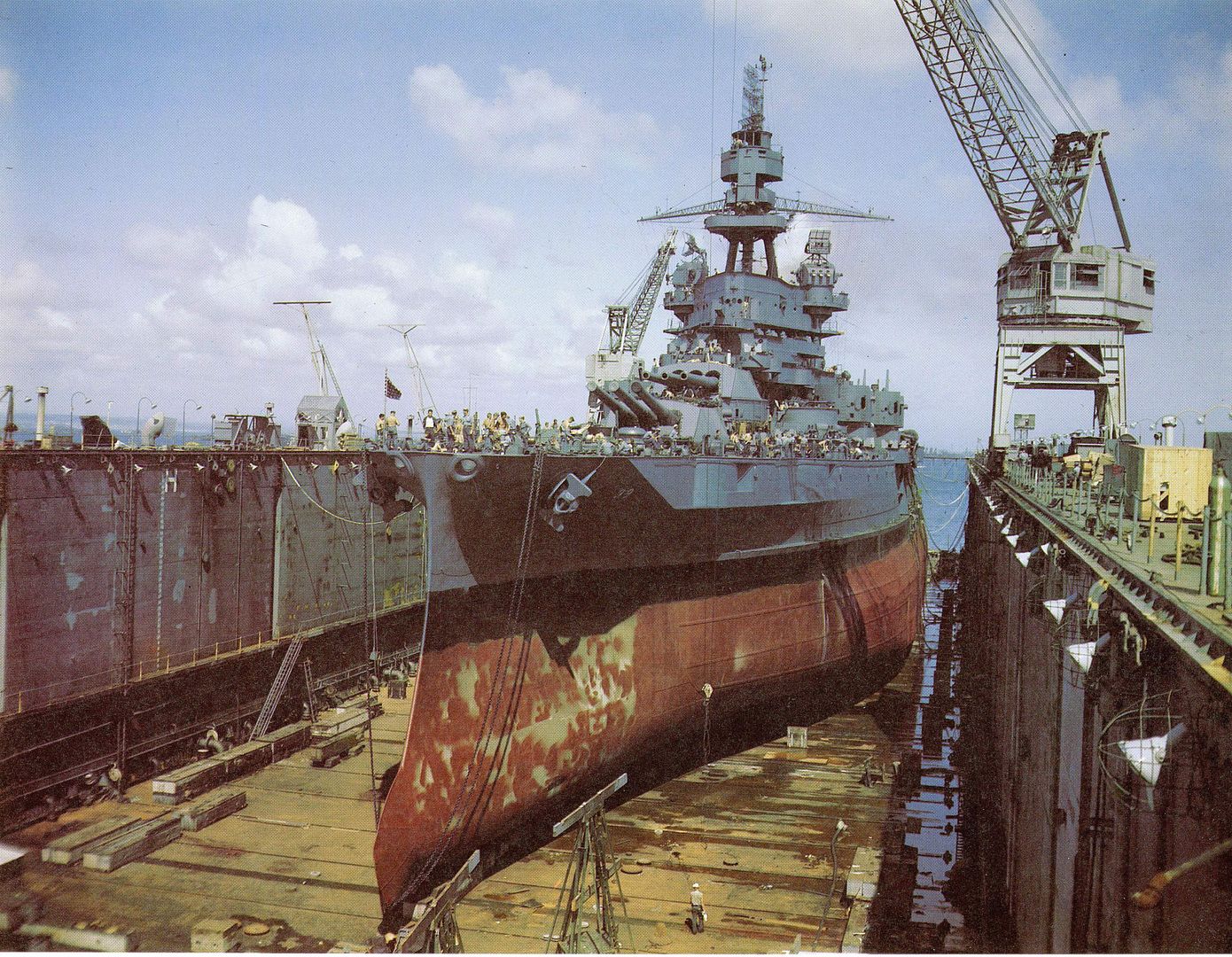 And sanded the area to more closely resemble the actual hull. I also added a "sponson" for the aviation fuel line out of spare PE.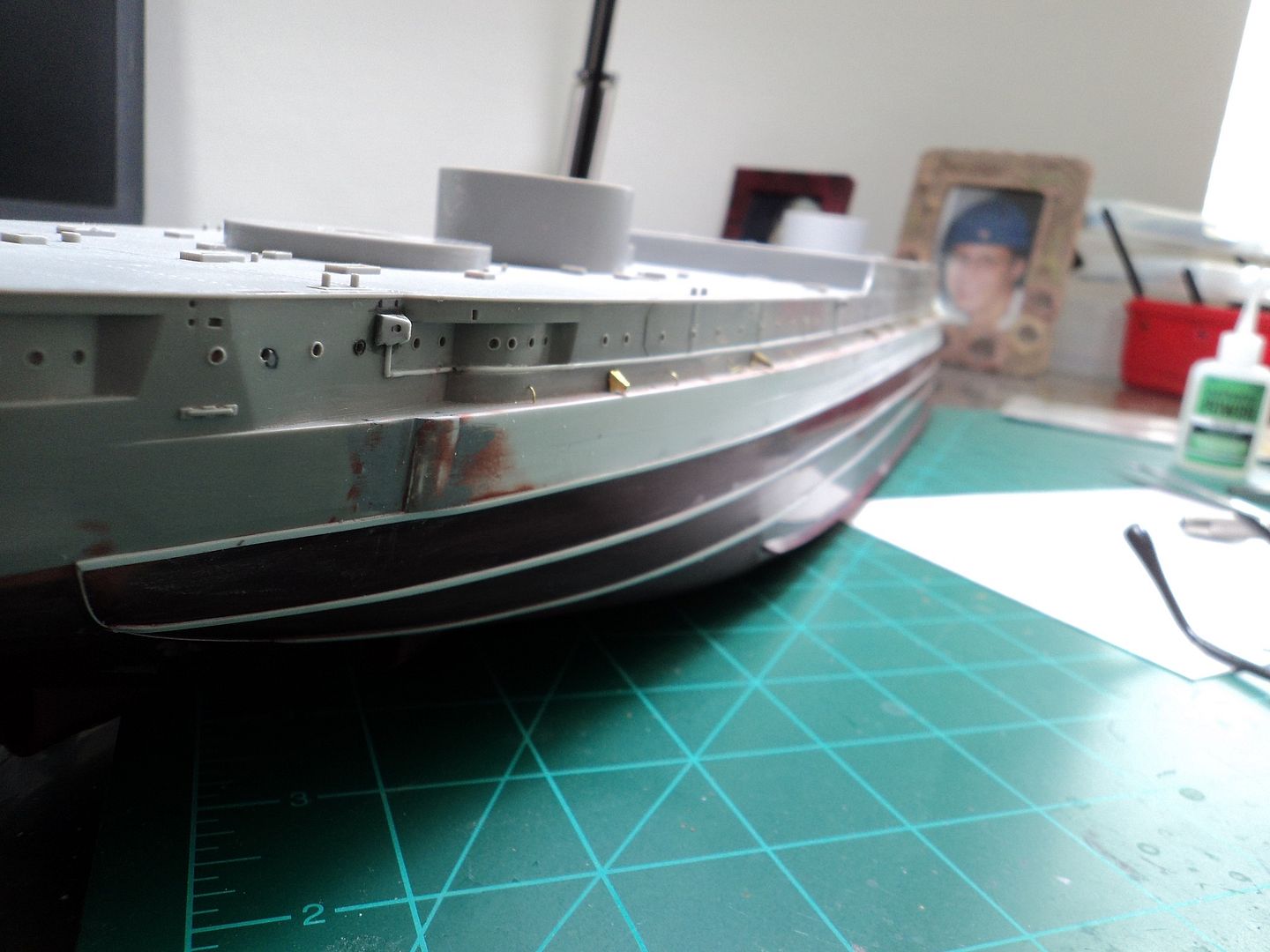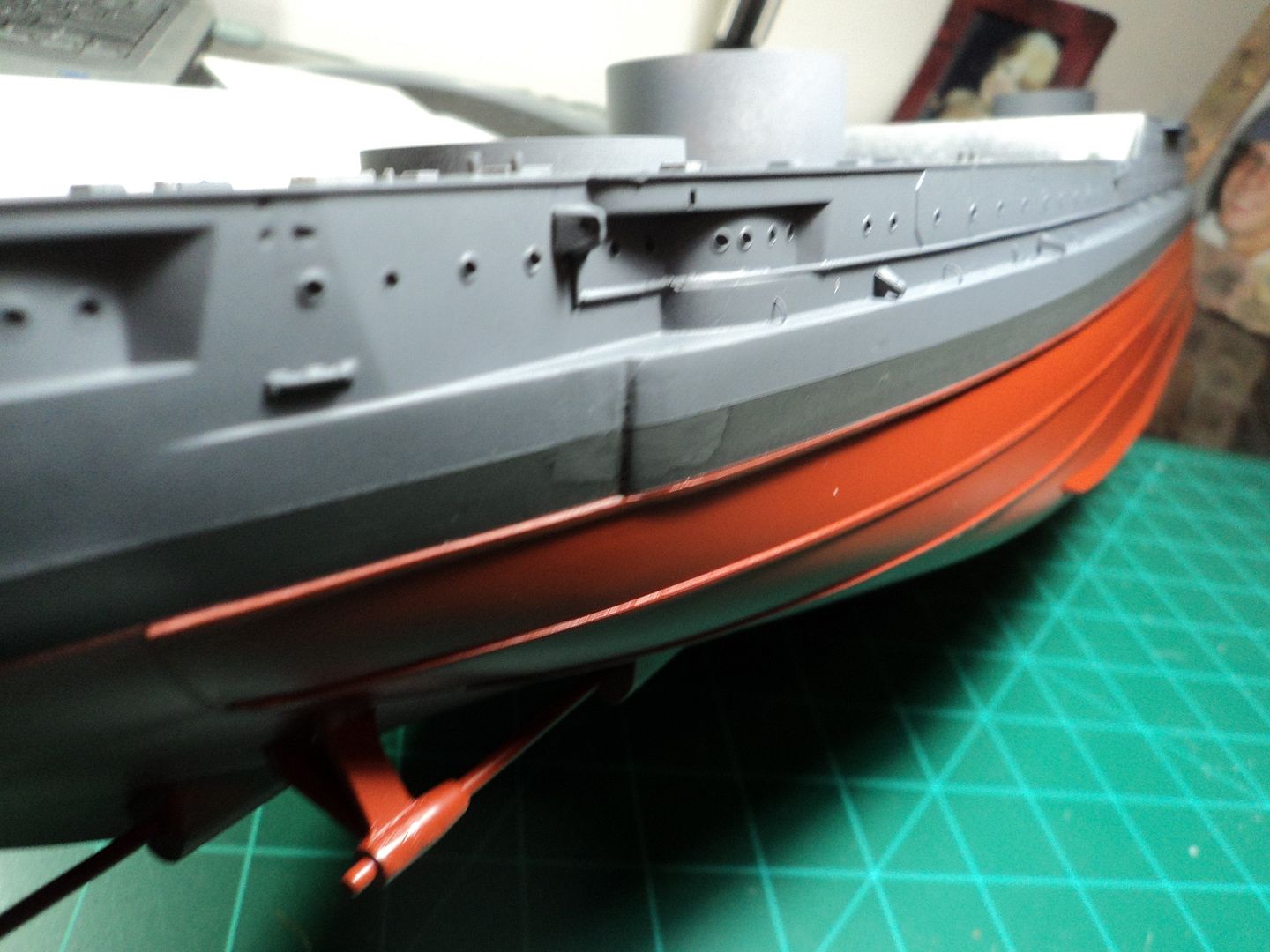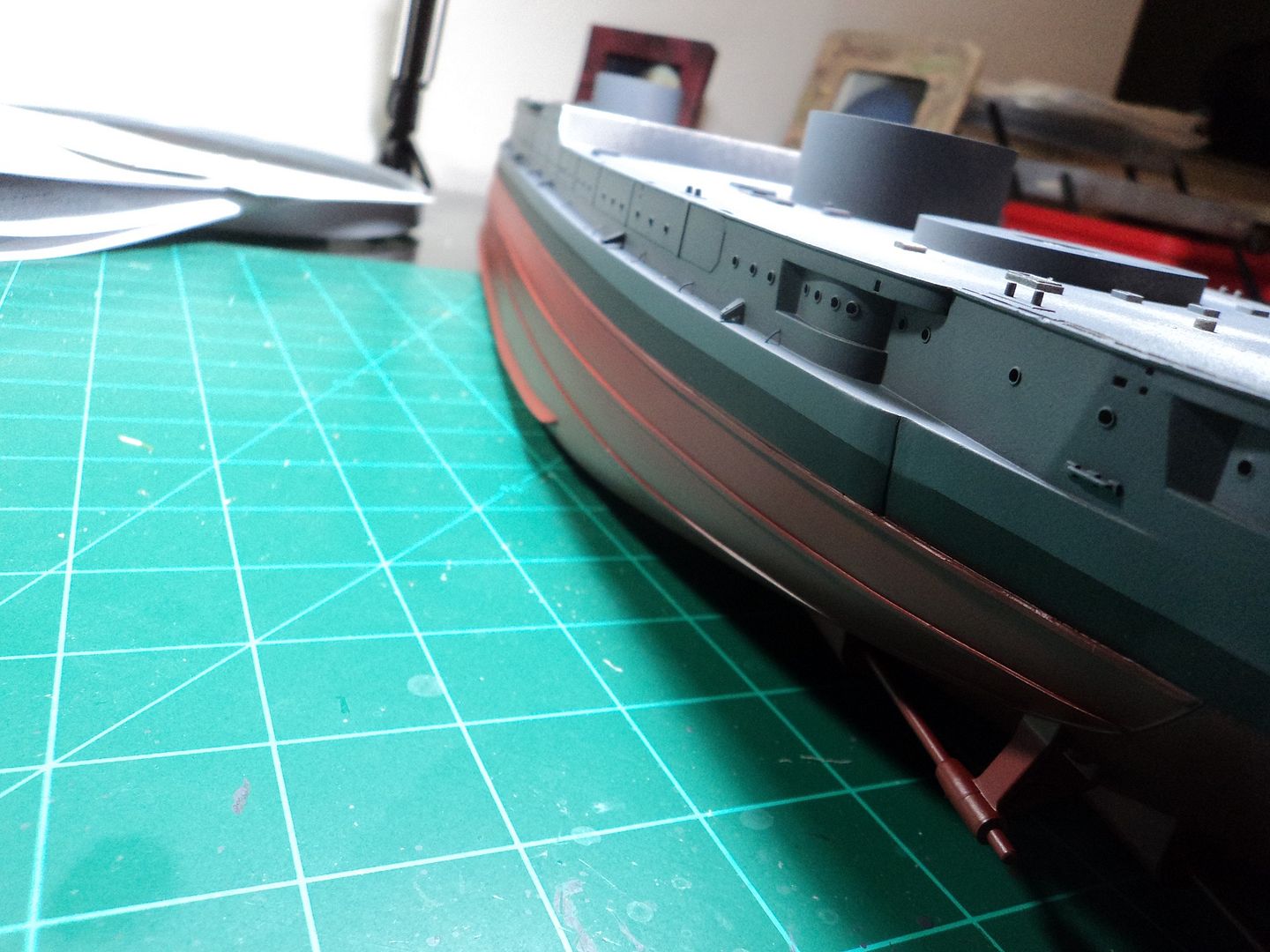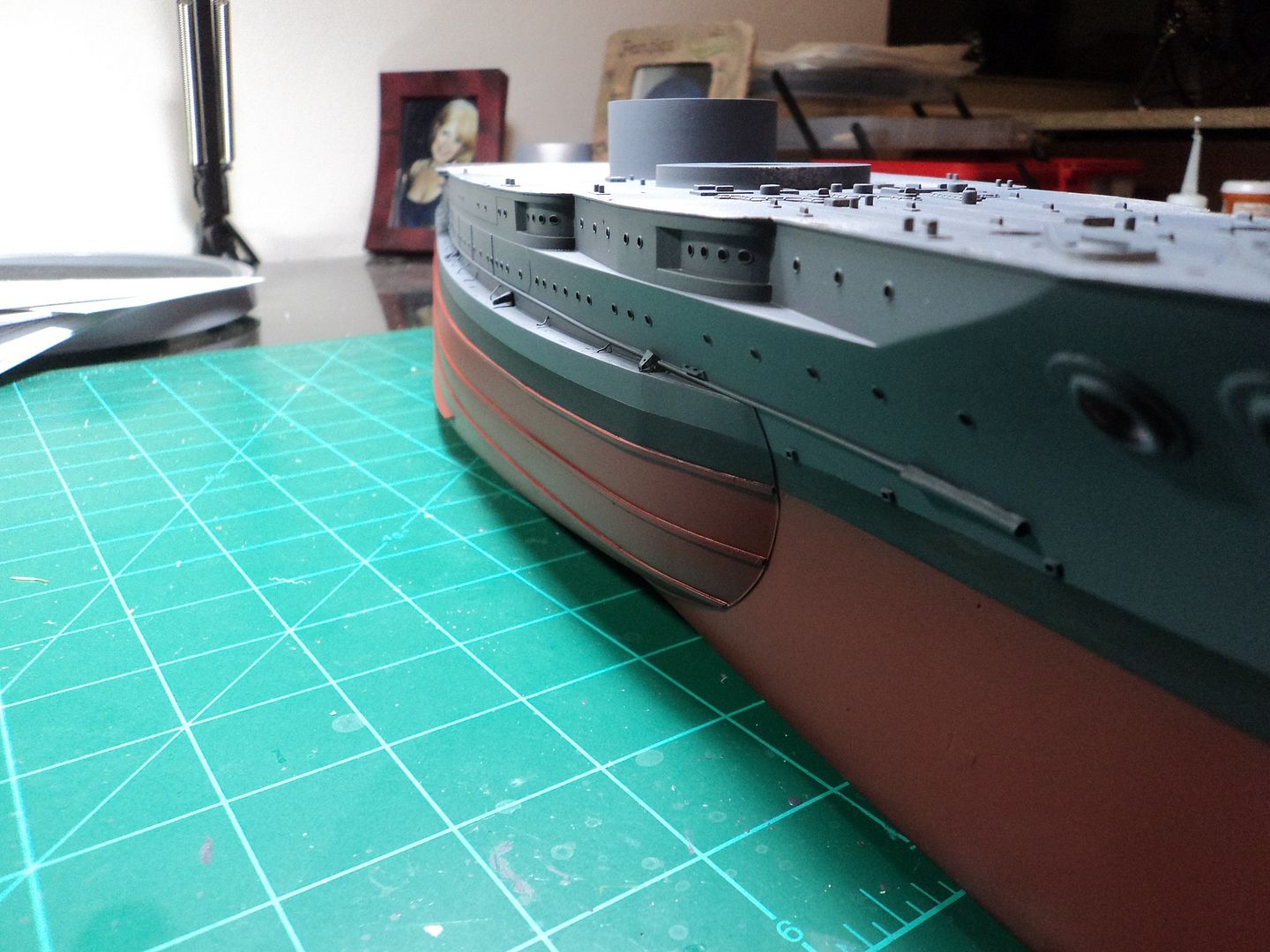 I am fairly happy with it for now. I am getting to the point with this where I want to move on, so work will continue apace.
I also finished the turrets.
In this dramatic photo of the Pennsylvania in dry dock, you can see that the forward turret tops are white. Pennsylvania was the third ship in Battle Division Two and the turret tops of #1 & #2 were painted white, #3 was non skid grey, although there is much discussion if this is correct, and #4 was painted true blue. Turrets #2 & #3 had periscopes on them so I made them out of rod, beads and scraps of sheet plastic. I think they look the part and will add some interest to the forward part of the ship once the model is completed.
I also added some rod on the back to resemble some sort of piping, scraped and sanded off the vent access panels and added the Eduard Supplied "stuff" (Rope?) and the spotting gun mounts to the top of the #1 and #4 turrets.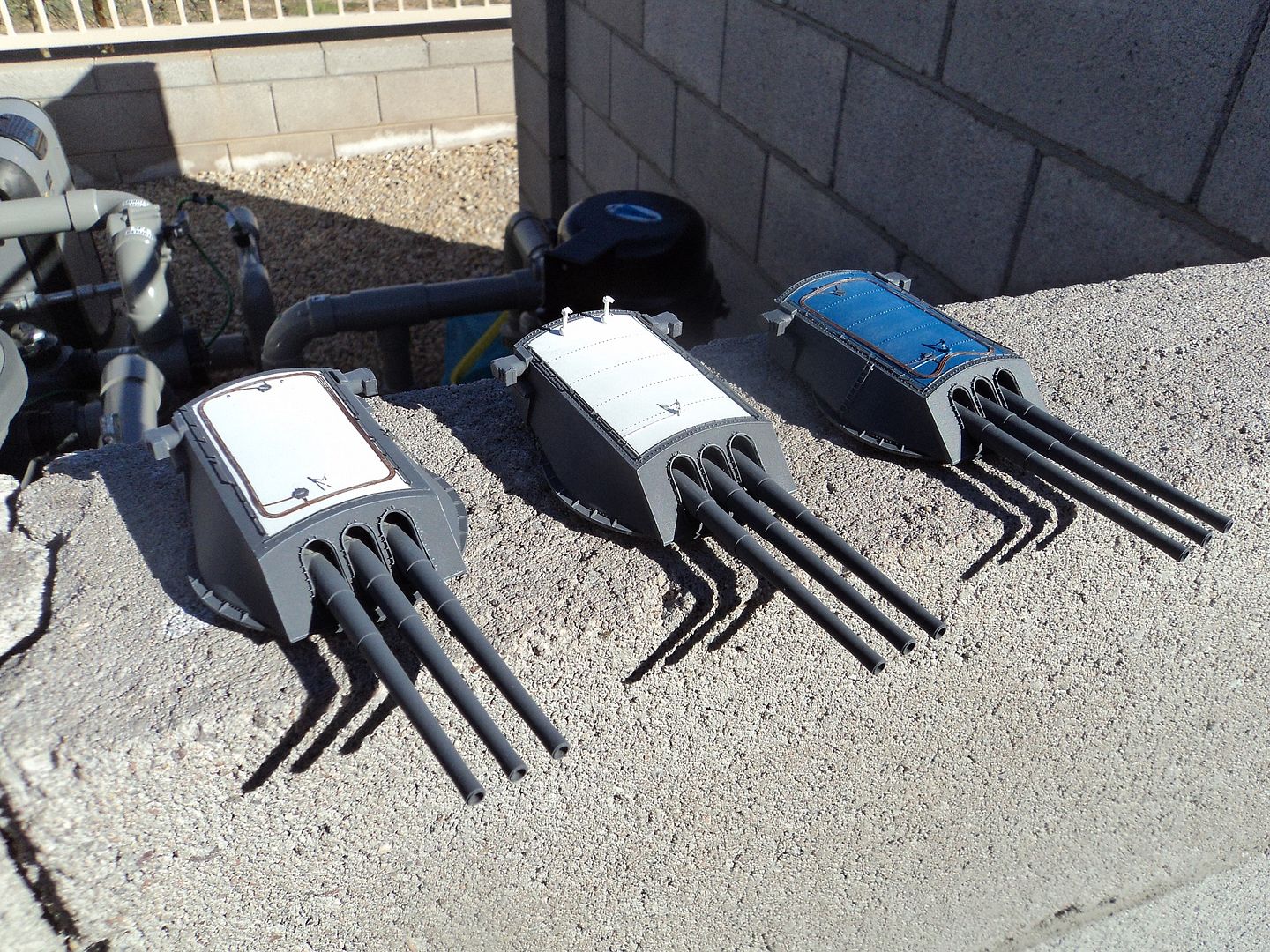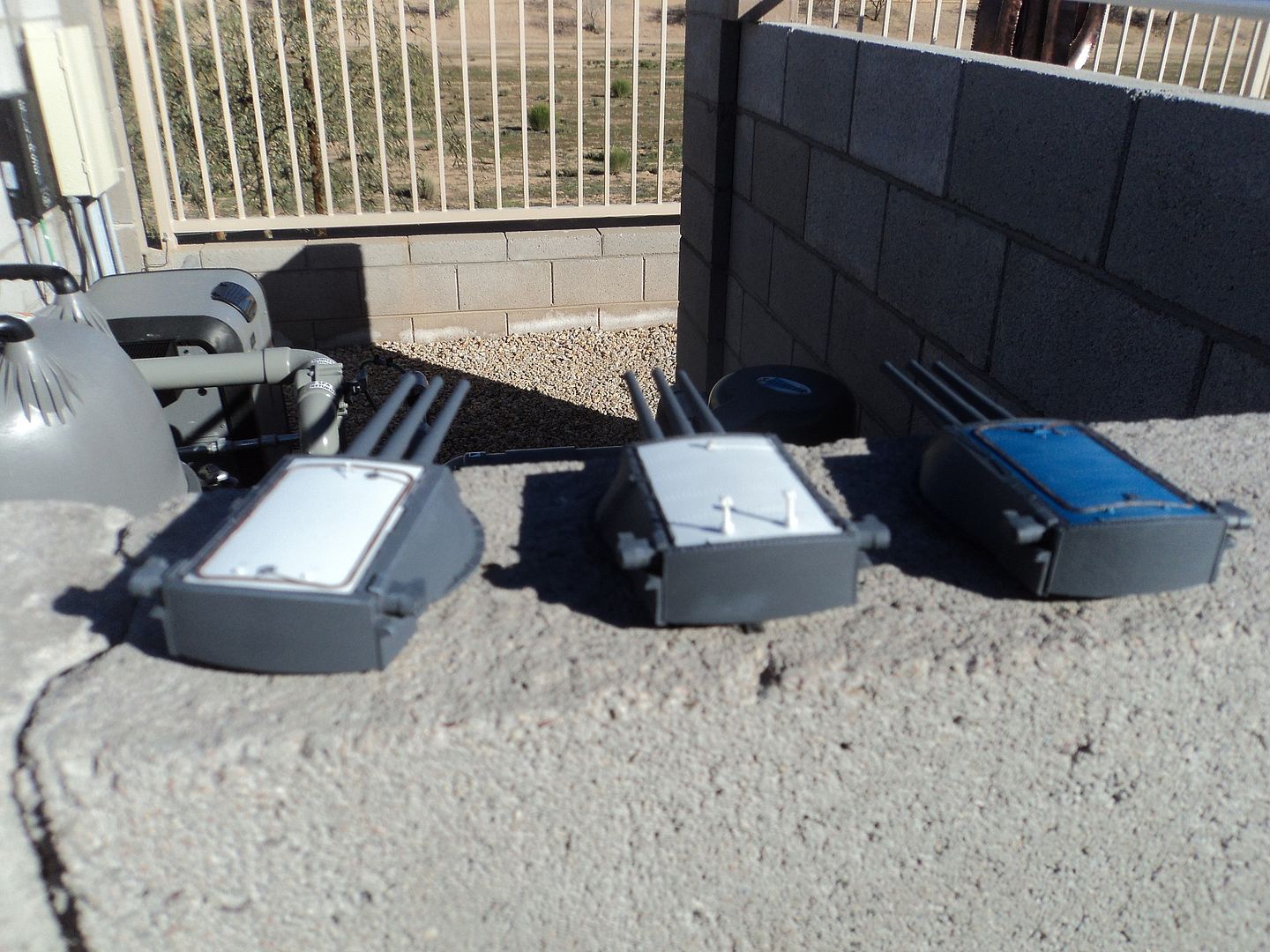 _________________
Mark
Master Gunnery Sergeant USMC (Ret.)
http://www.modelshipgallery.com/gallery ... index.html
On the bench:
1/200 Rodney
1/32nd Wingnut Wings Post War NINAK