Greetings fellow modelers! Here's my latest build for your perusal - the USS Yorktown CG-48 and an Alfa Class SSN in 1/350th scale. Man this was a bear of a build! Weird assembly of the superstructure, very soft detail, and Dragon's usual building suggestions- (I can't call them instructions). But after much cutting, sanding, scratch building detail, and researching to get an idea of the ships true configuration I got her done!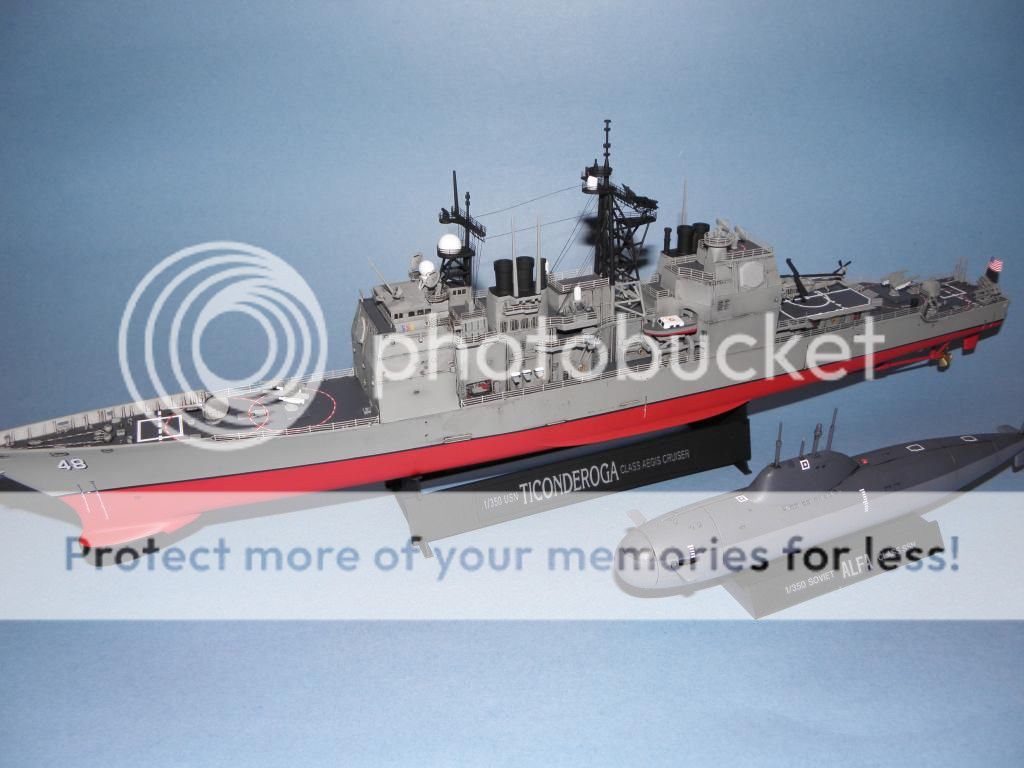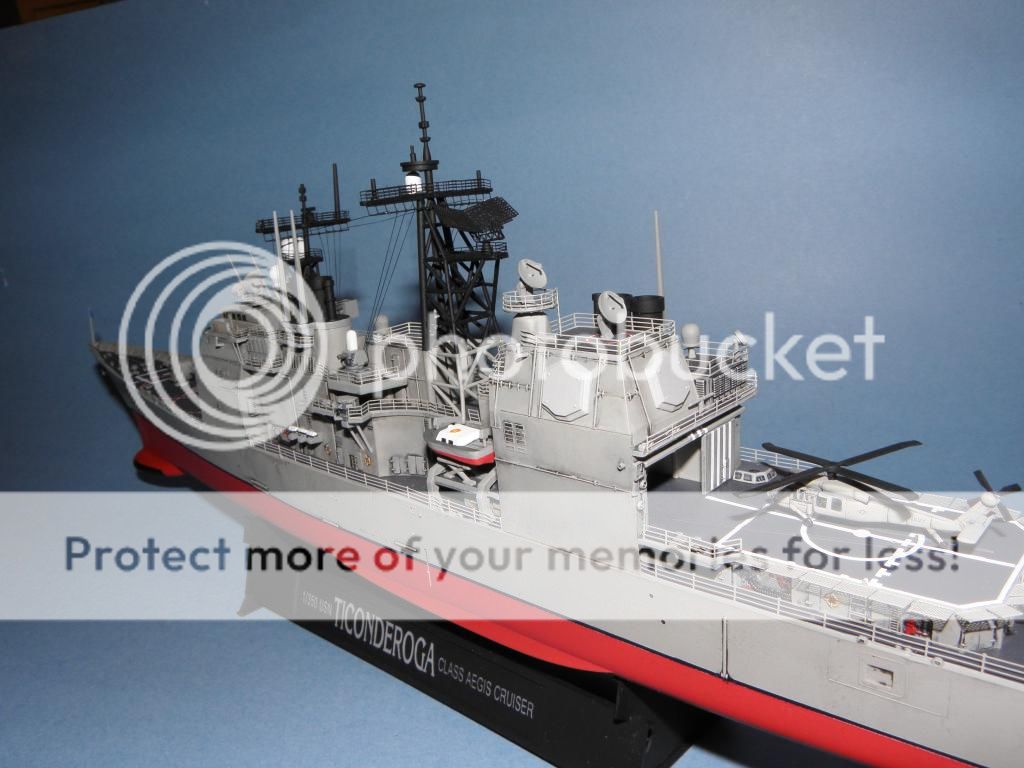 And here's the Alfa: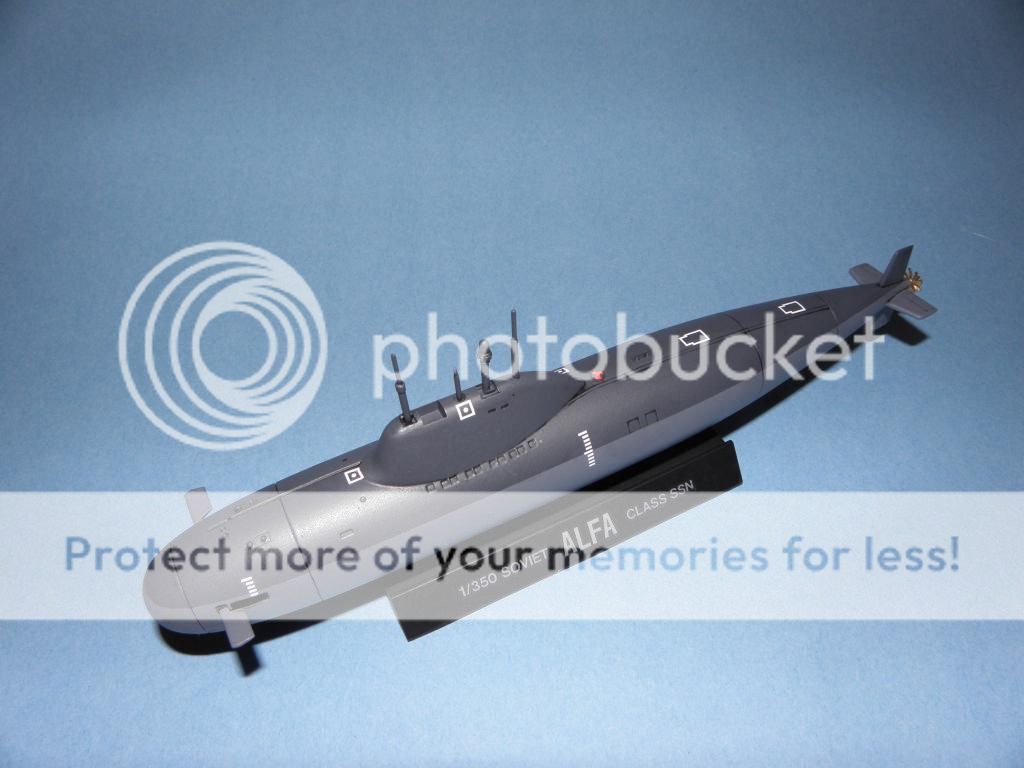 All in all I'm happy how they came out and they look neat sittin' next to each other. Thanks for lookin' and comments/critiques always welcomed! Happy modeling!
Mark