This was a fun build with a friend (we each did one).
Lovely kit of an attractive design. I like the larger island design on this one over the more typical configuration.
Minimal filler was needed and build straight out of the box.
Pictures are ok but it is magnificent in person. I will someday dust it properly and take some quality photographs.
Flag is courtesy of Fedex print services and the rigging is silk thread with painted white glue insulators.
Here she is before weathering and rigging (scroll halfway down for the finished product):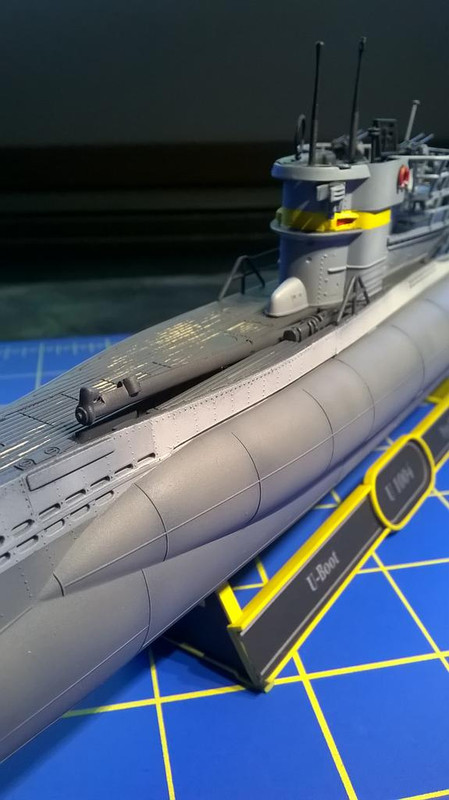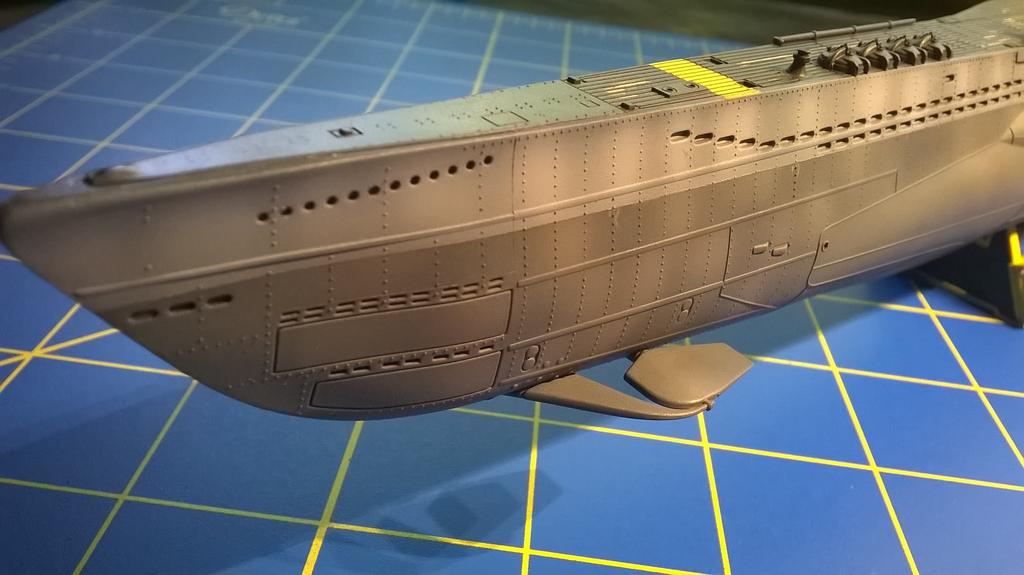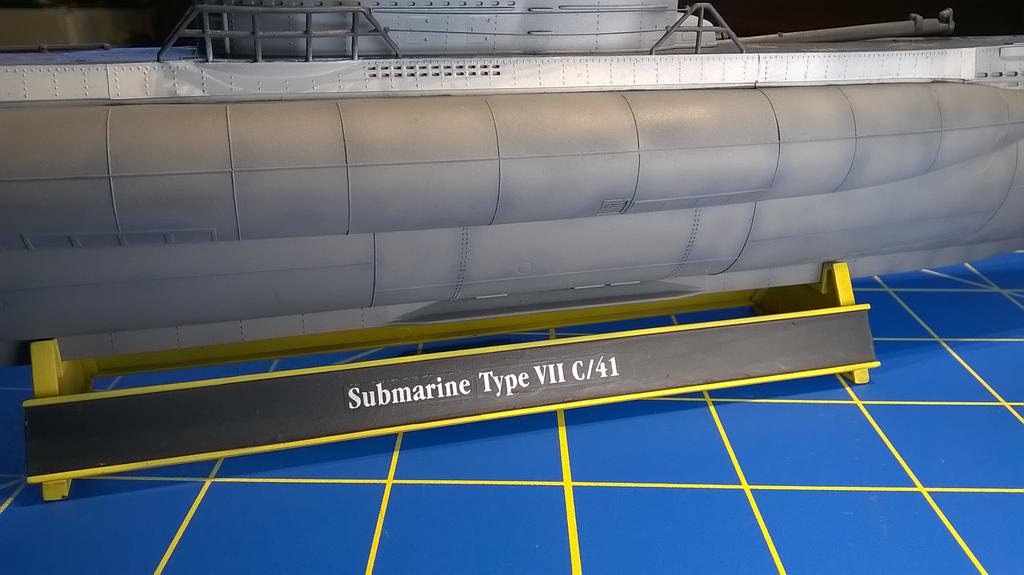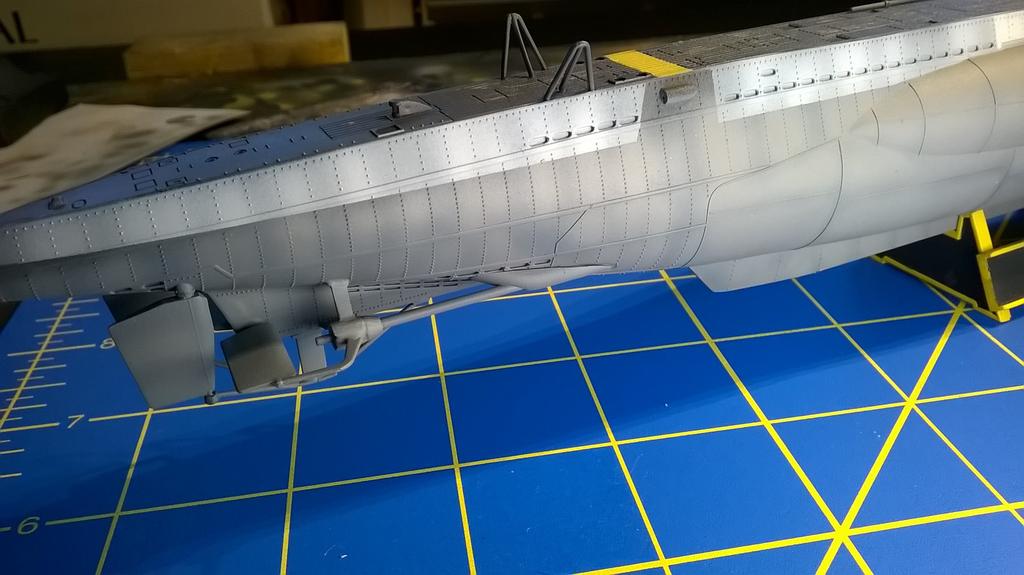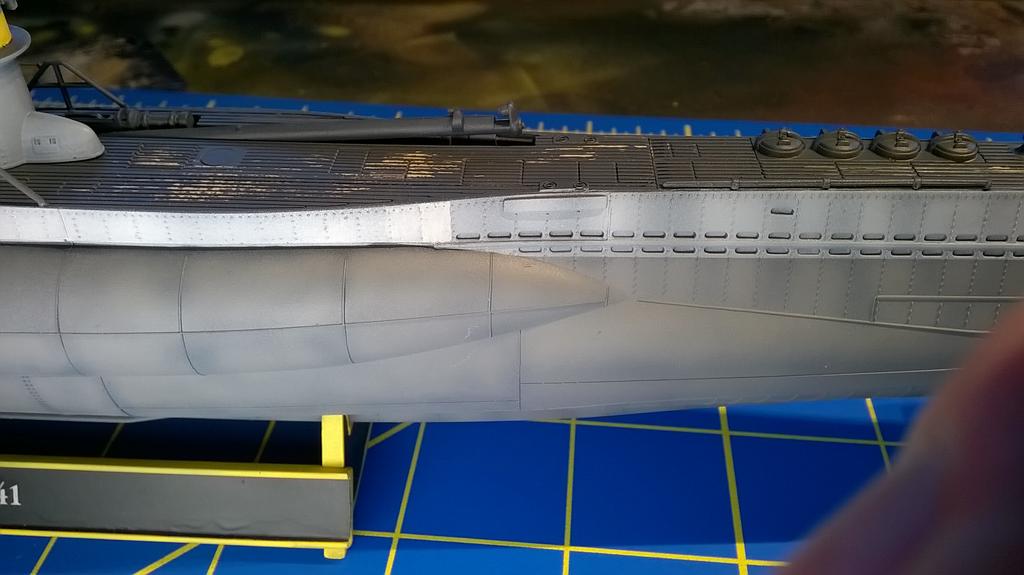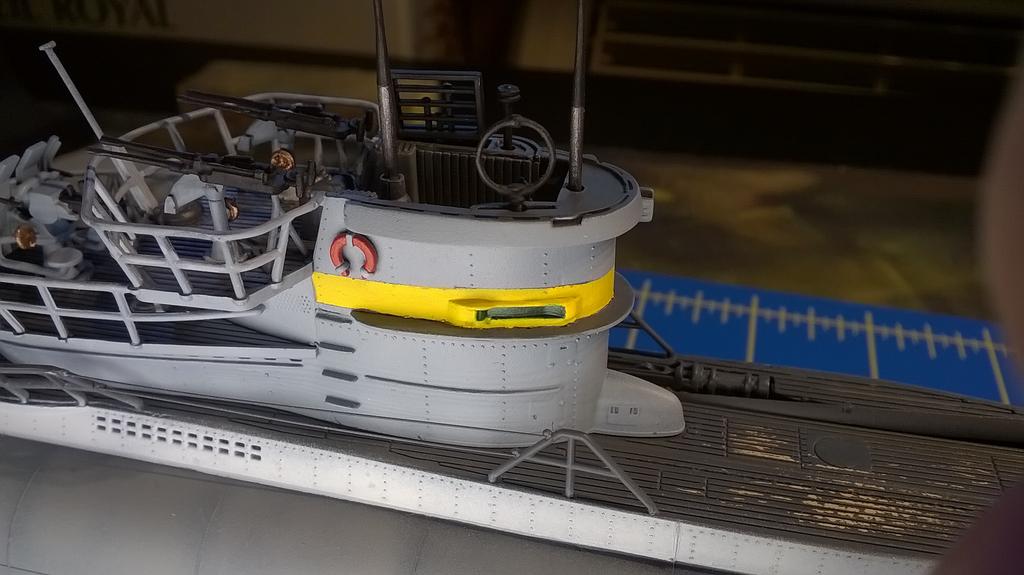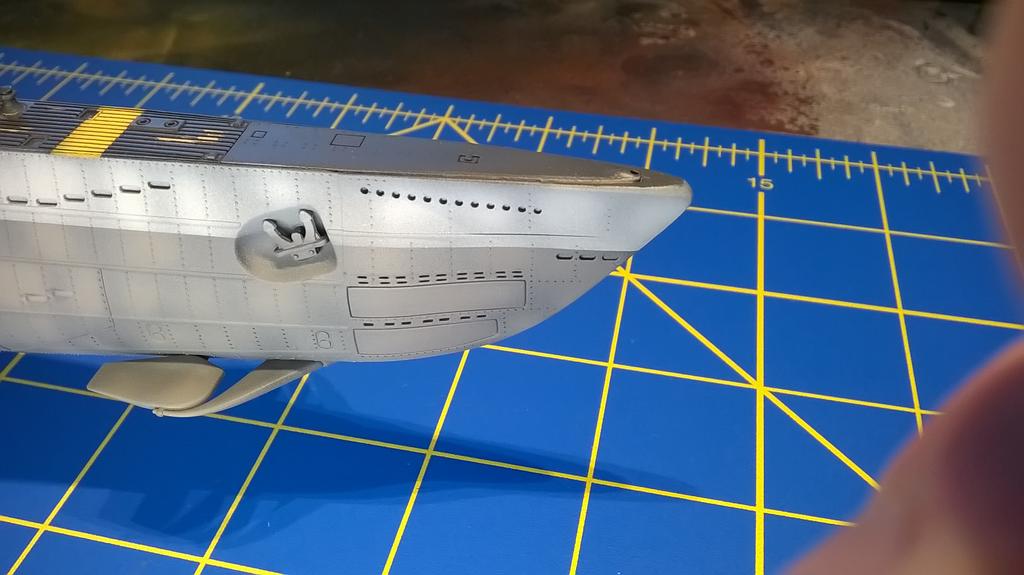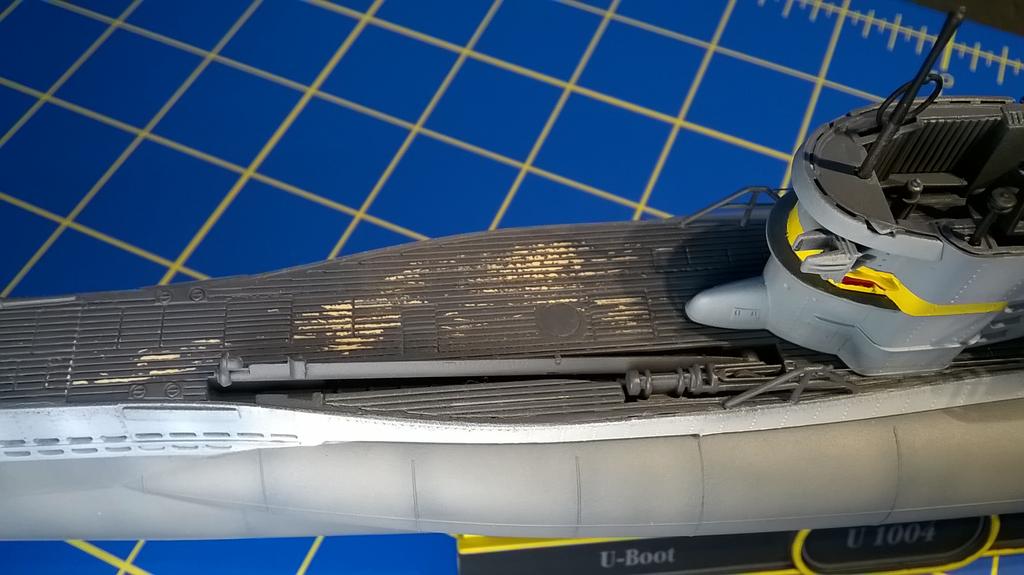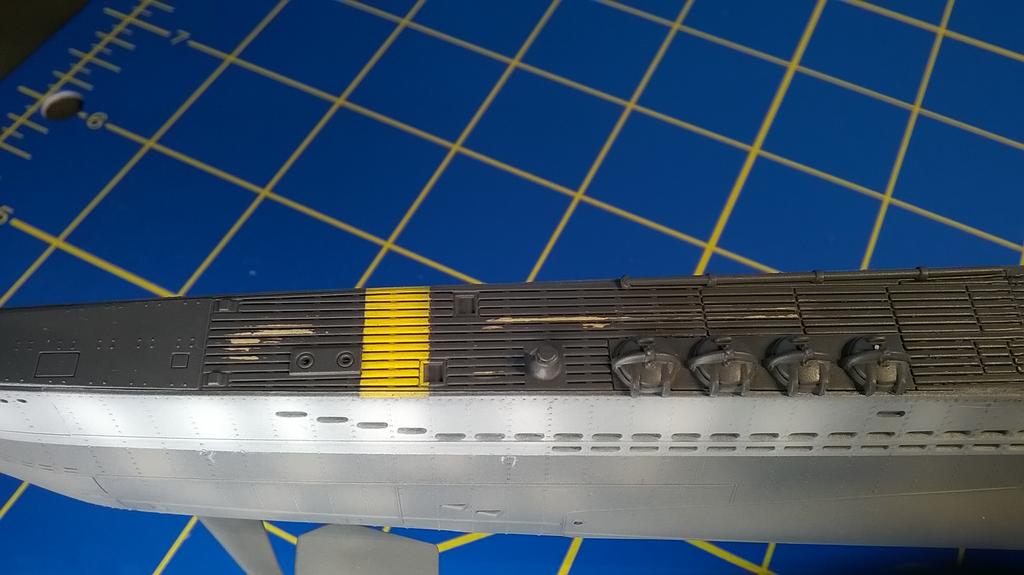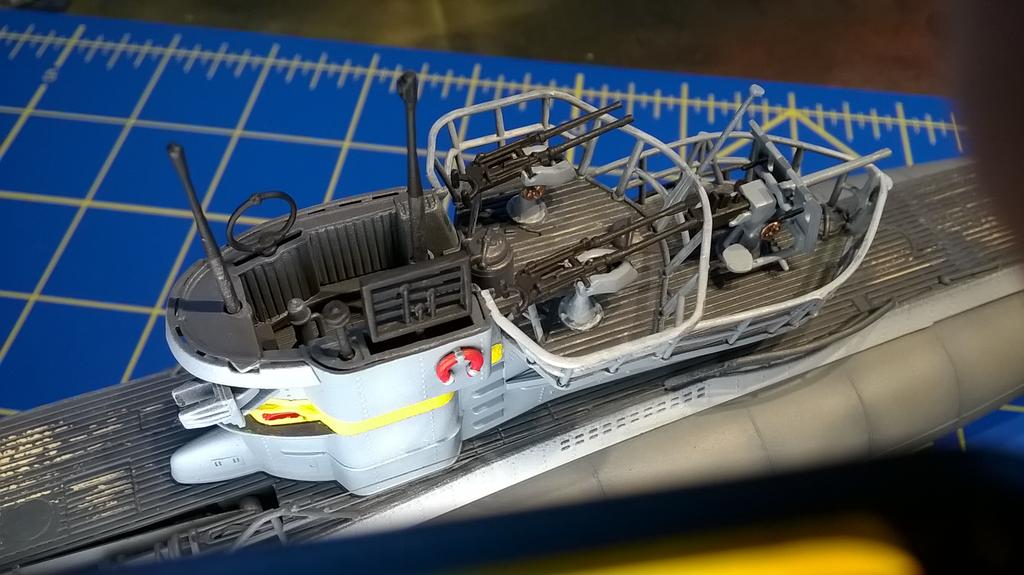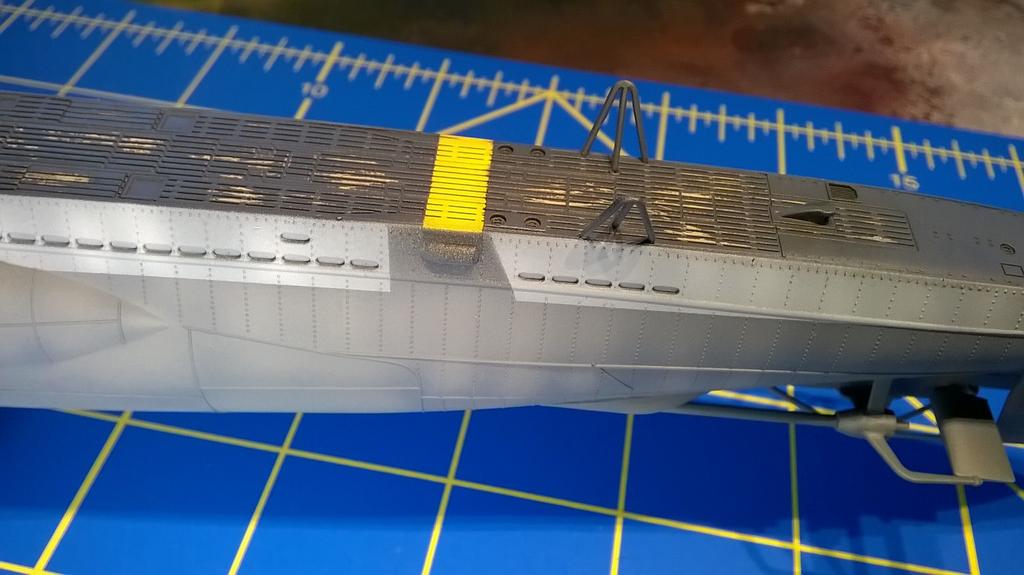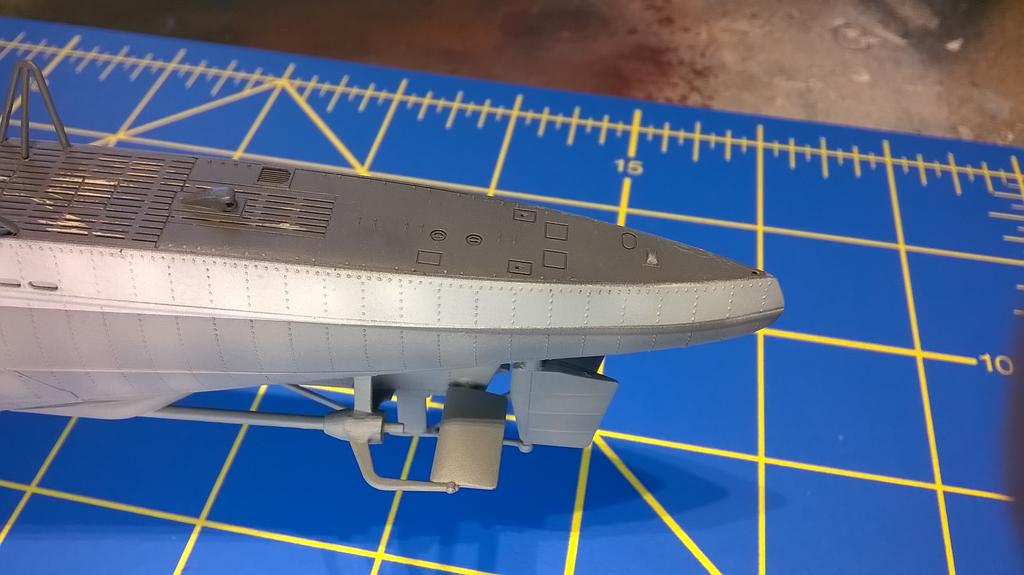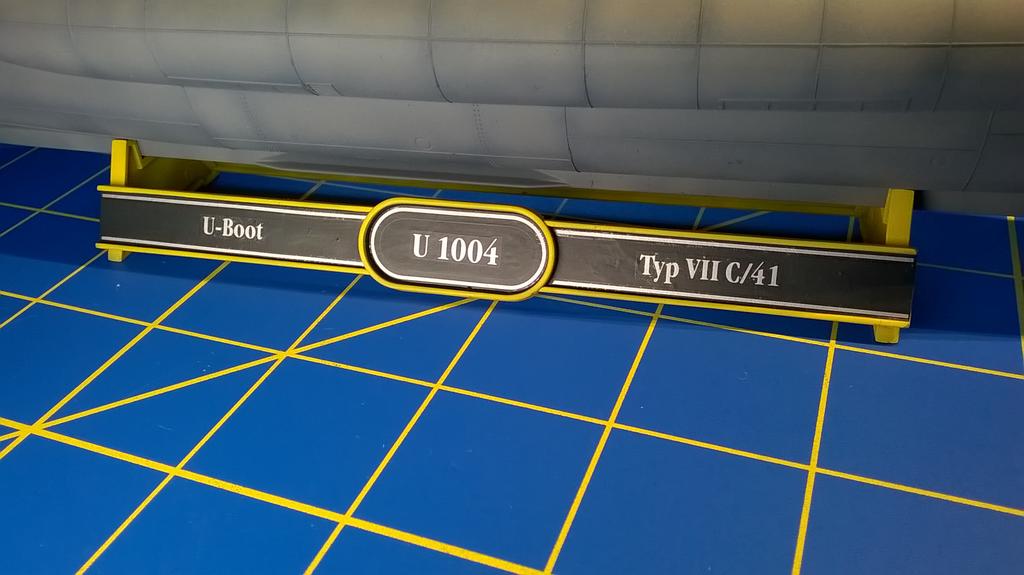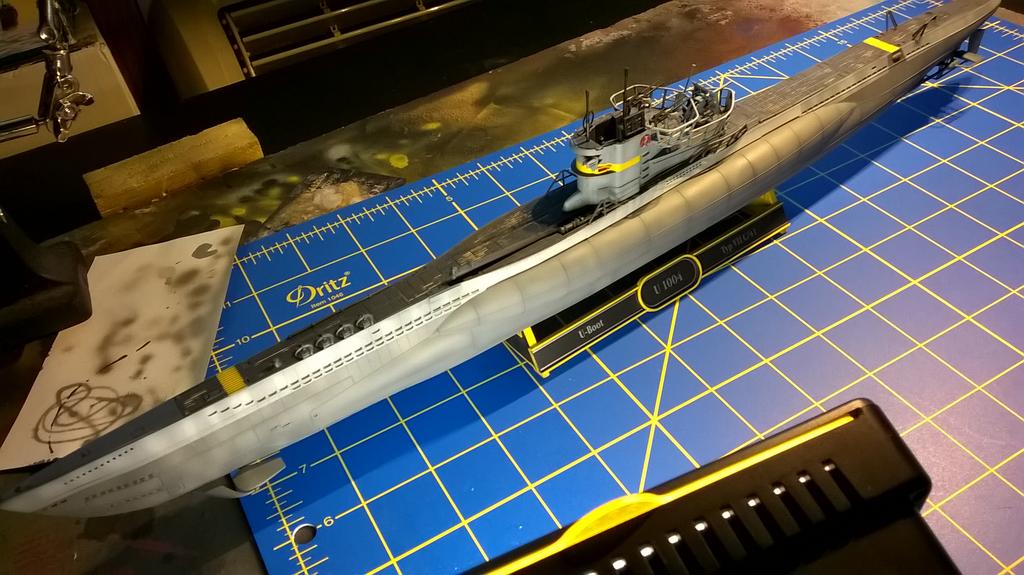 For weathering I used oil paints of several shades. Drybrushing was also done with oils.
I did three layers of work with wet oils and a layer of drybrushing when everything was pretty dry. Tried to match the drybrush color as close as posible to the base color with a shade or two of lightening so as to offset the washes and transparencies.
Here is the final product: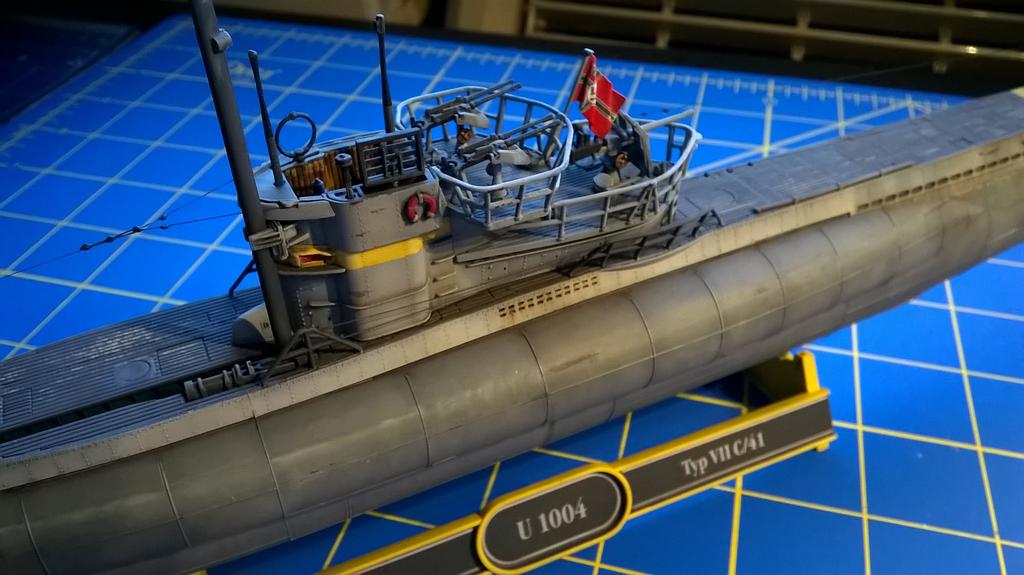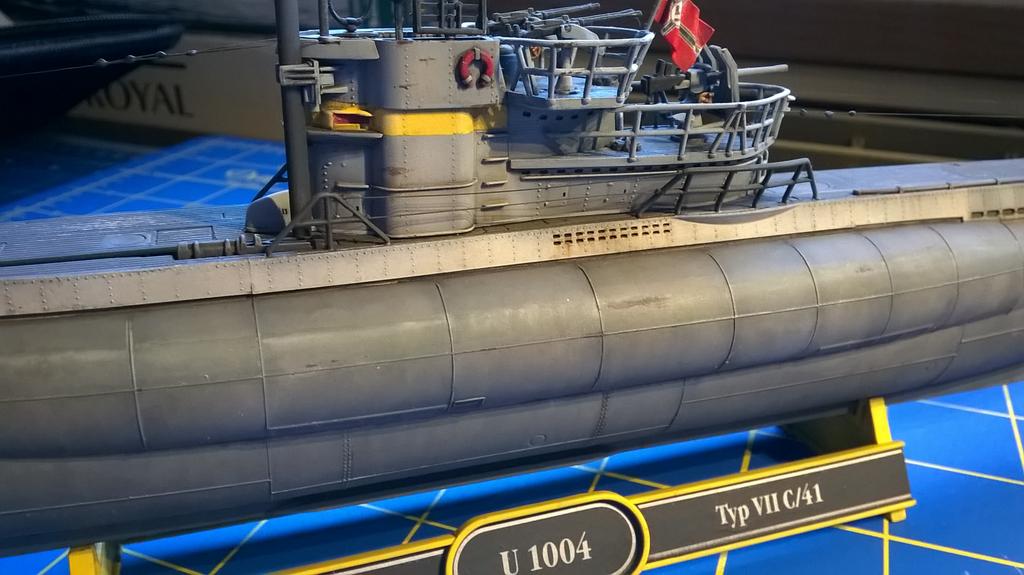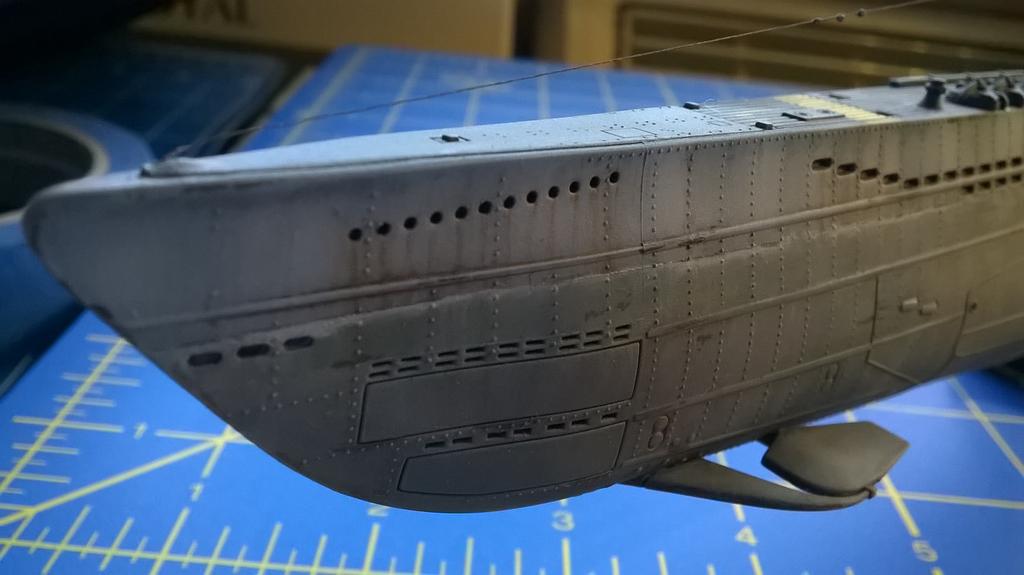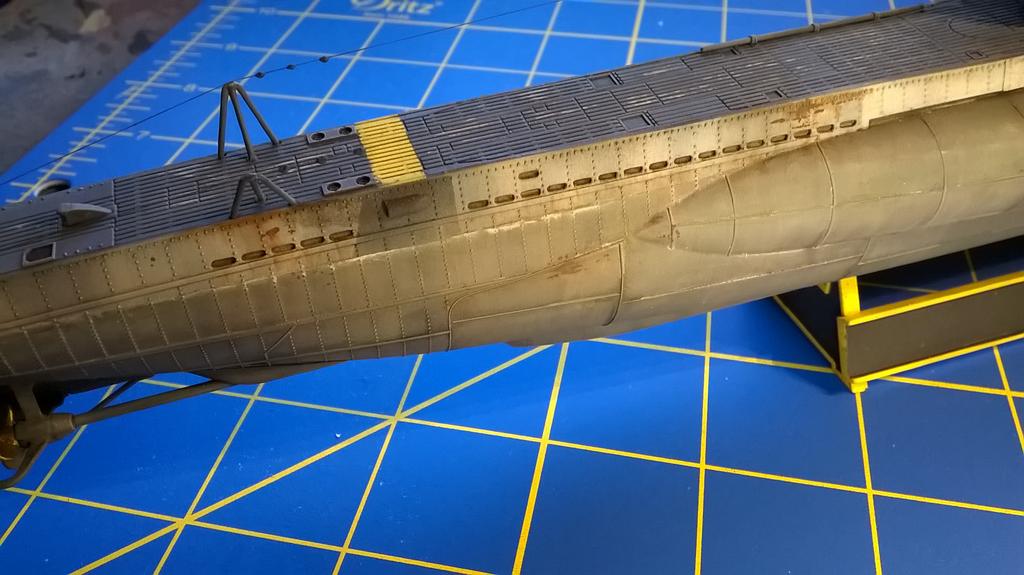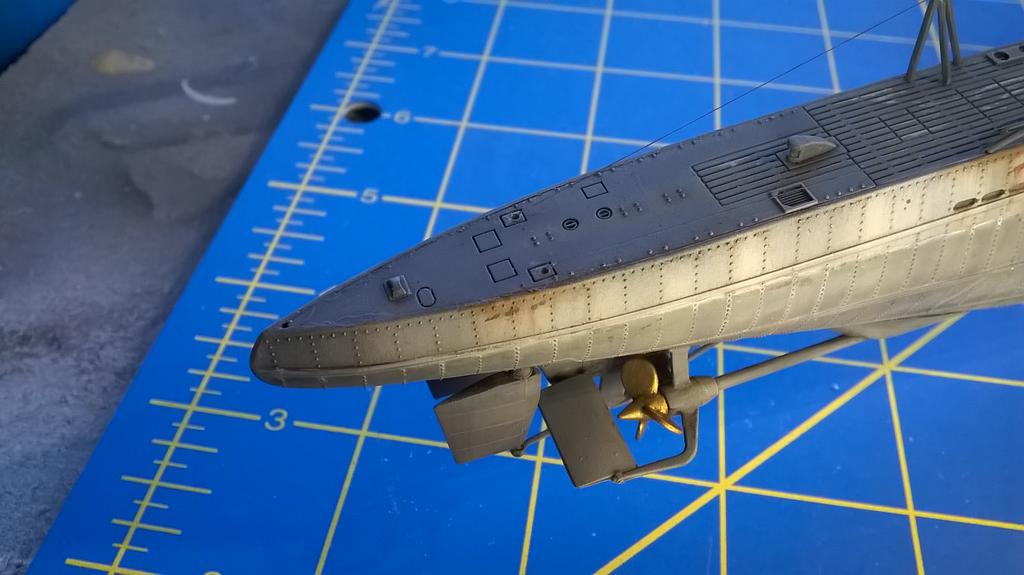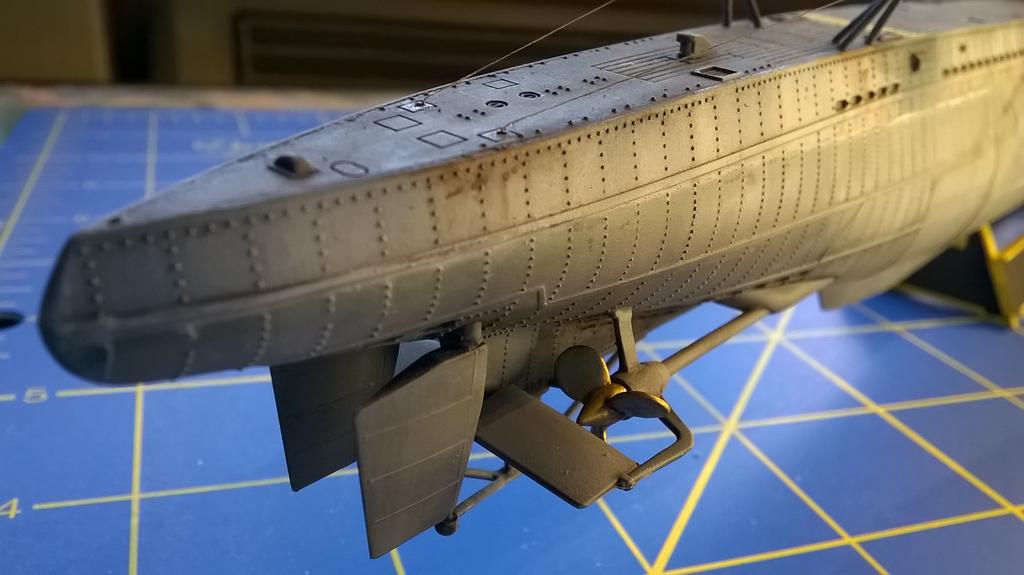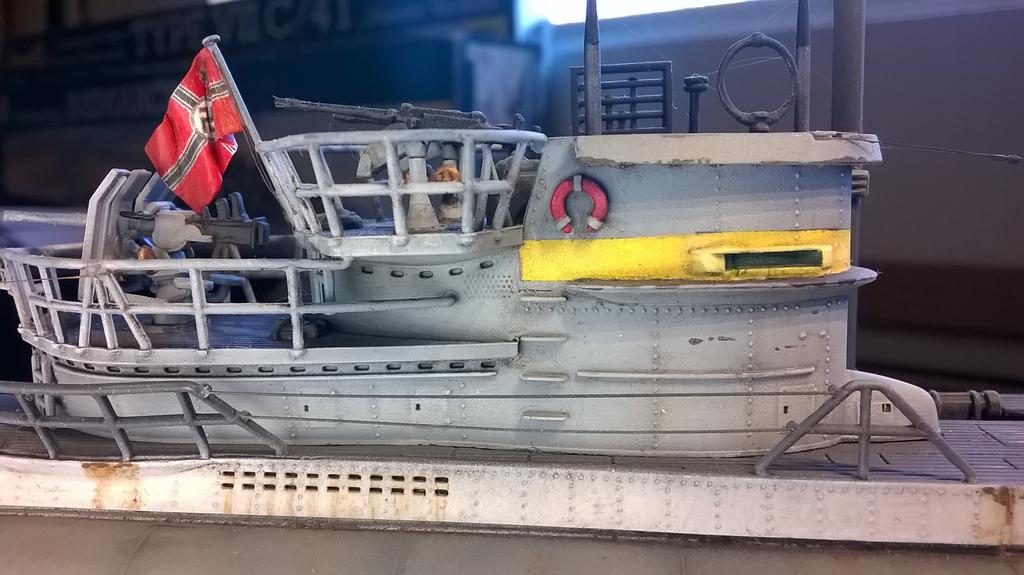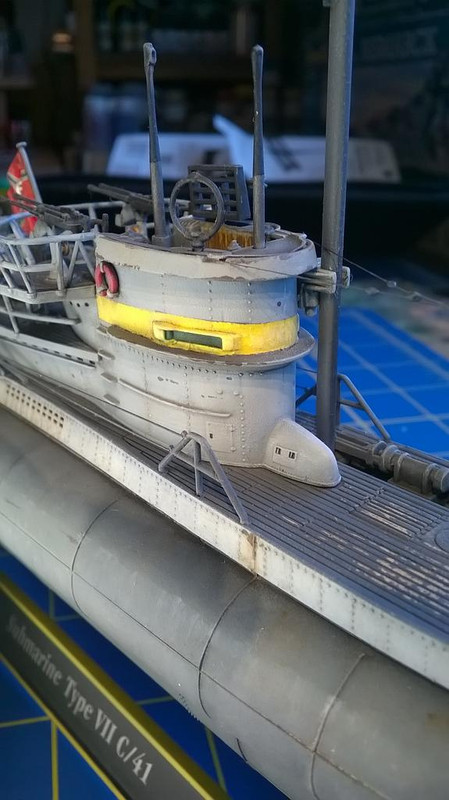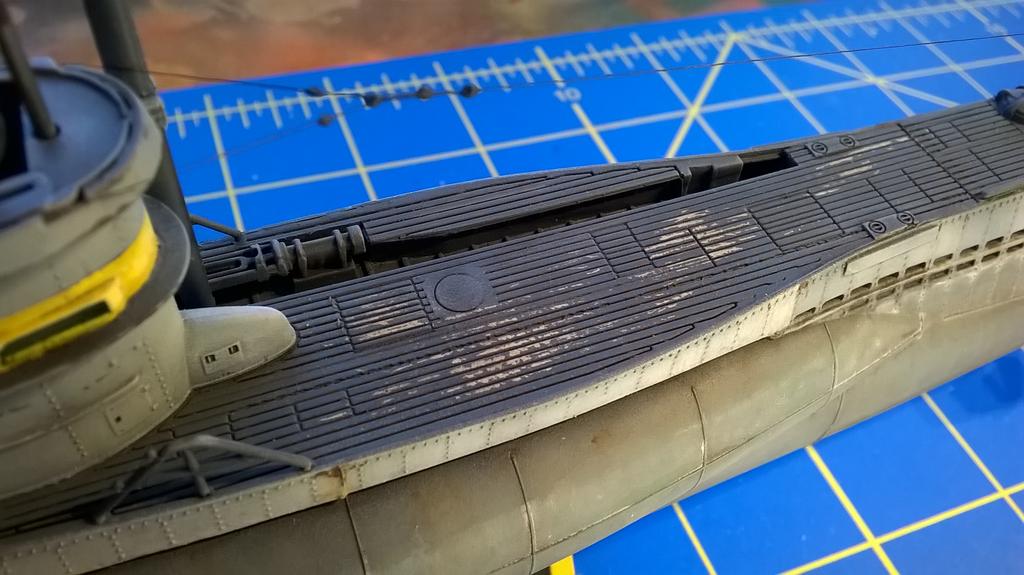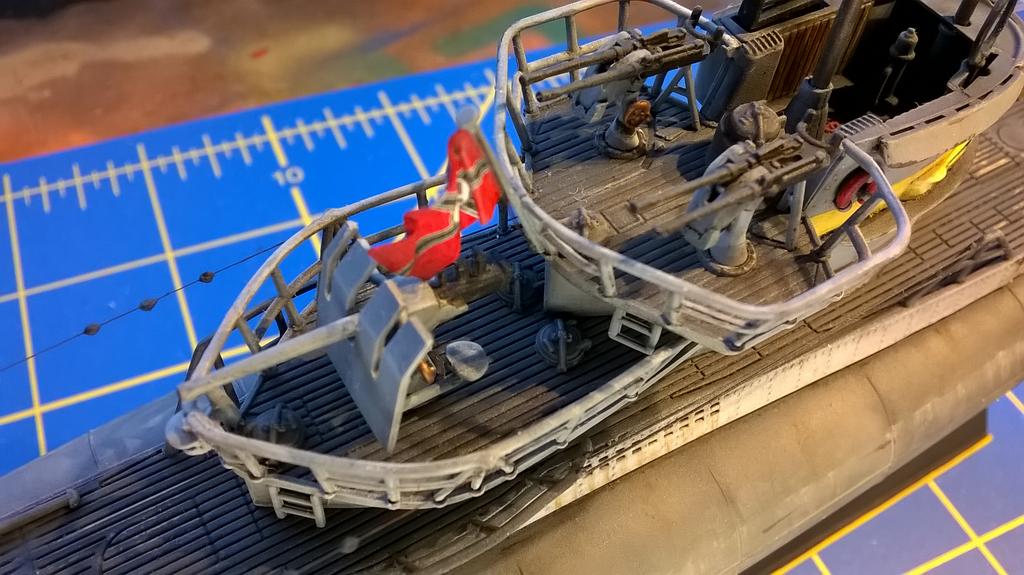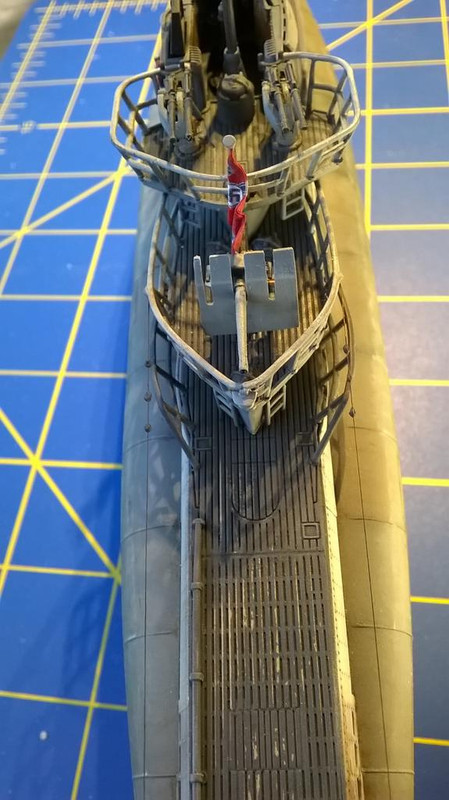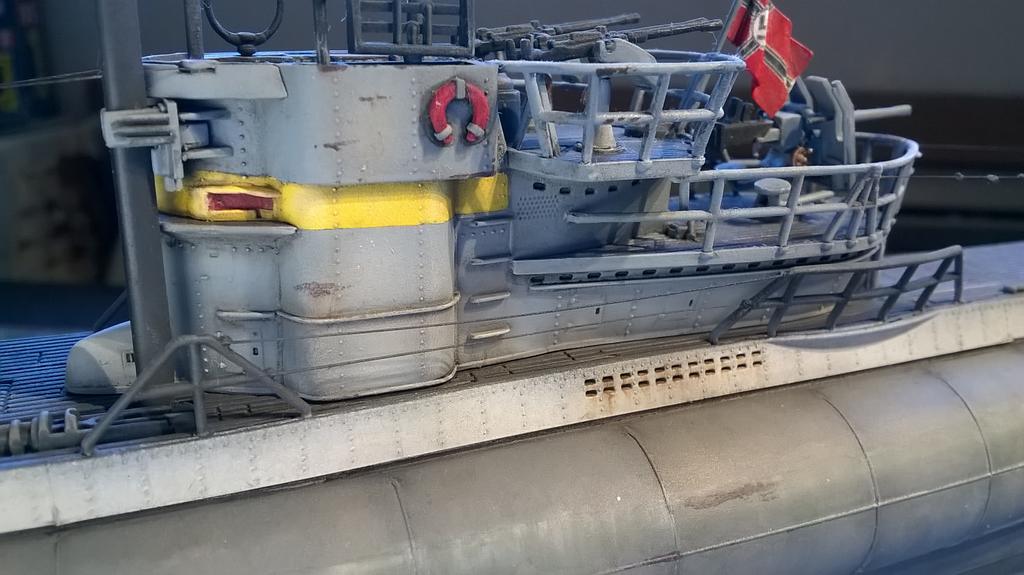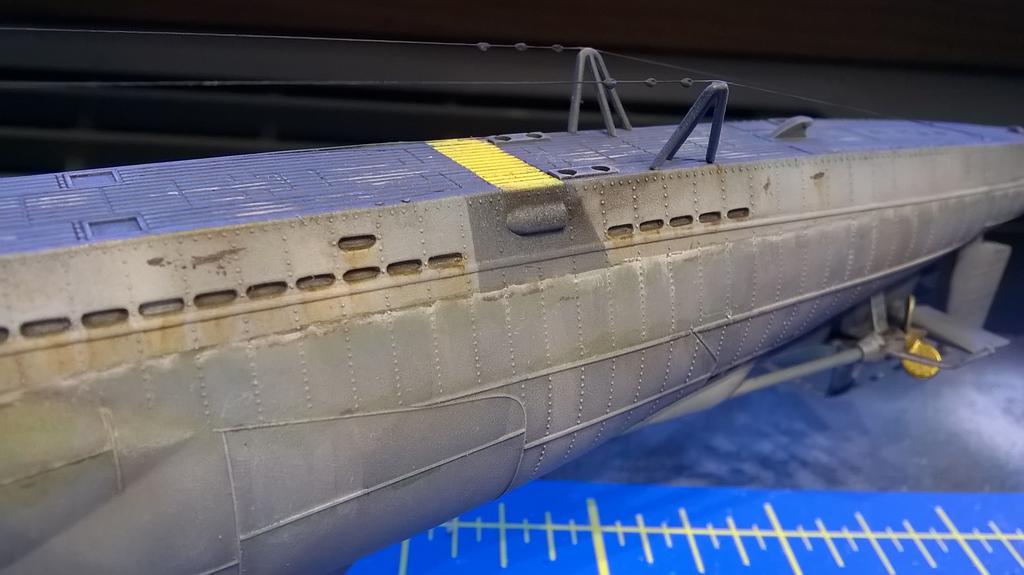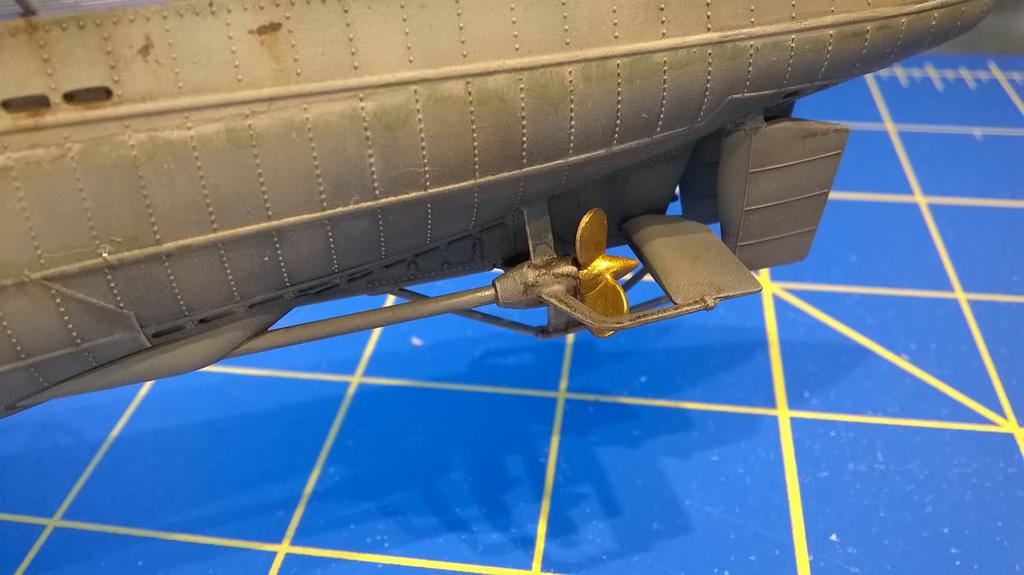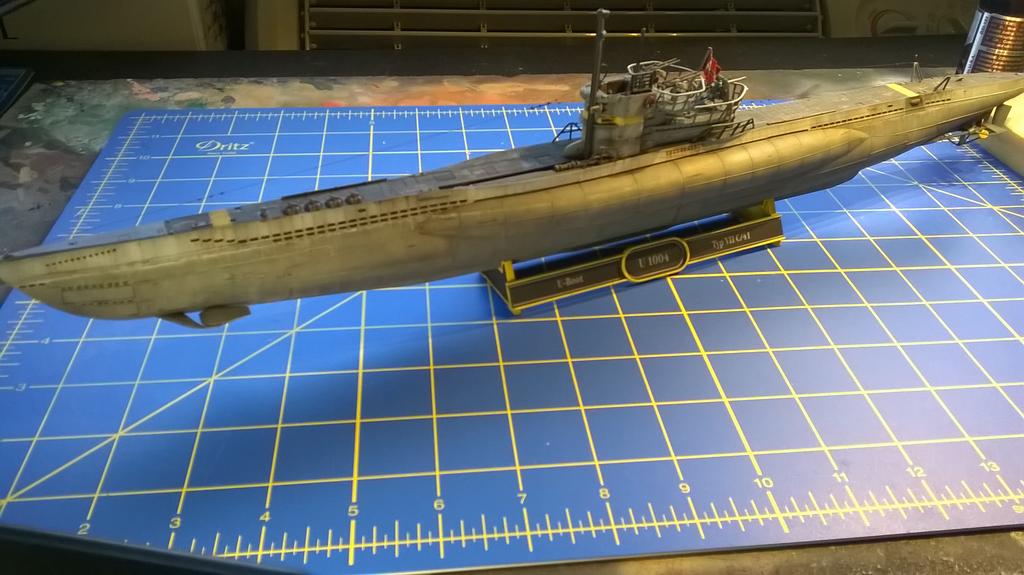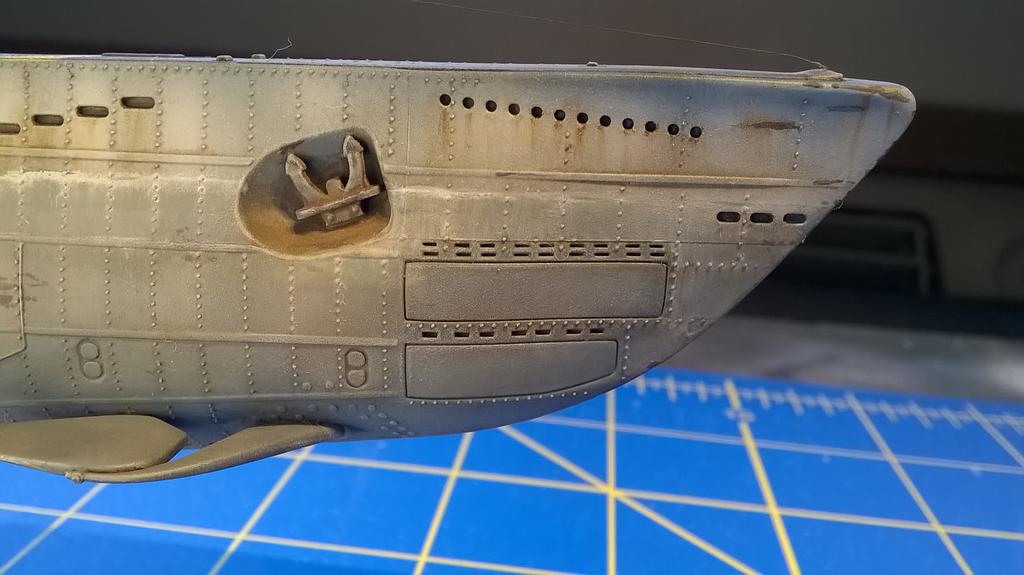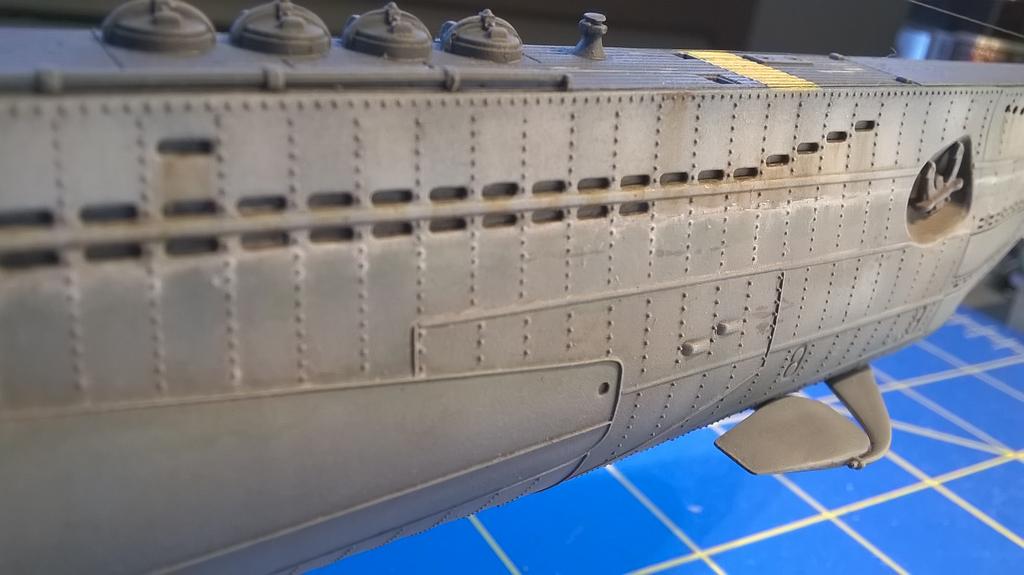 The area of the kit that I think needs the most improvement is the guard railing. It seems a touch too think and the mold seams were awful. I cleaned it up but next time I do a 1/144 RoG sub I may solder together something instead.
I thought the guns were alright. Pretty extensive mold seams all over the kit so prepare to engage in sculpture work.