This is the USS Sacramento PG-19 as she appeared on the morning of 12/7/41. She was in the Navy Yard with USS Mugford and USS Jarvis along side her. There are no clear shots of her on that day, only a few glimpses. Here is one glimpse of her.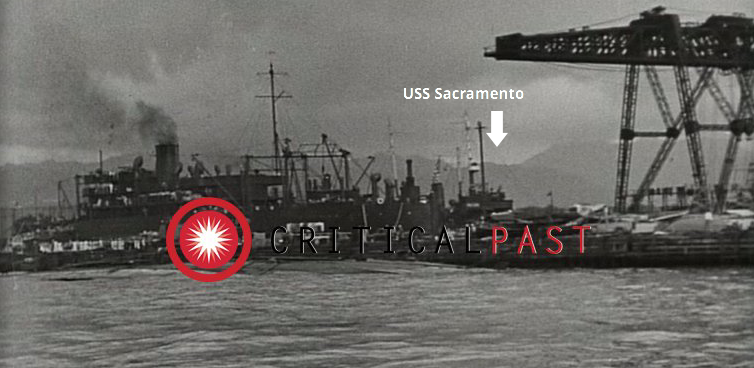 Through most of her career she was highly recognizable by her very tall stack, but in 1941 she underwent a refit that included lowering her stack by about half the original height.
Here is my attempt at scratch building her.