Sometimes, you just don't want to work on that damned Bismarck sitting around on the bench, and want something silly and easy.
CXAM-1 from GMM's 1/700 Naval Ships, and ladders from their generic ships set.
Paints were PolyScale 5-N Navy Blue for the sides, PolyScale Deck Blue 20B for the flight deck, Lifecolor DKM Dunkelgrau for the other horizontal surfaces, Lifecolor DKM Hellgrau for the lifeboats. Deck stripes are PolyScale 5-H Haze Grey. In other words, just wrong enough in everything but still look correct. Planes are a mix of 5-N and Hellgrau for the tops, Hellgrau for bottoms.
Attachment:
Attachments: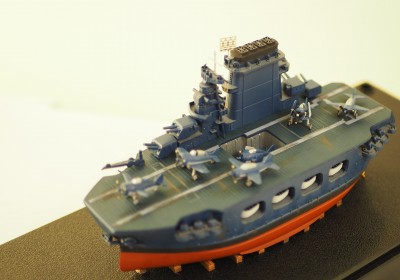 P3030091.JPG [ 920.84 KiB | Viewed 345 times ]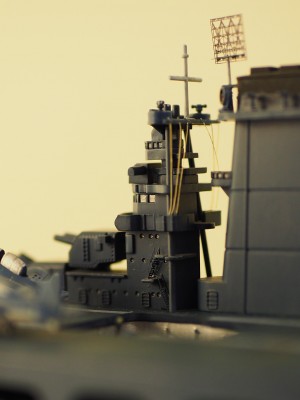 P3030078.JPG [ 492.53 KiB | Viewed 345 times ]
P3030110.JPG [ 921.23 KiB | Viewed 345 times ]
P3030089.JPG [ 940 KiB | Viewed 345 times ]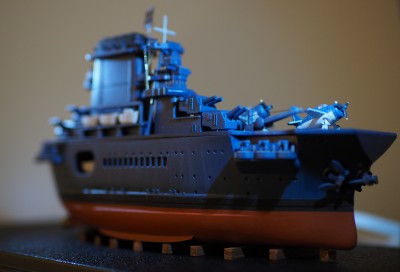 P3030108.JPG [ 1.38 MiB | Viewed 345 times ]
File comment: Appearance straight out of the box, dryfitted.
DvoRZQsU8AAMx8m.jpg [ 1.1 MiB | Viewed 345 times ]