Greeting fellow nautical enthusiasts.
Here is my finished product. The build thread for this project can be found here:
http://www.shipmodels.info/mws_forum/viewtopic.php?f=59&t=166106
My apologies for taking so long to get around to throwing pictures up.
Anyway, here is a collection of 34 pictures taken with my new camera during a nice overcast day.
I have also added the six overview shots previously released on the build thread.
I think Trumpeter did a very nice job with this kit and it was rather fun to put together and paint. These large scale Trumpeter capital ships are some of my favorite models on the market. They are not perfect but the
Nelson/Rodney
duo are possibly the best of the bunch. They are generally fairly accurate in the major attributes and are certainly the best representations of these ships on the market in any scale...which does not say much as this ships have been rather neglected.
That being said, this model is rather sparse out of the box and requires a certain amount of work to tick all the boxes for a complete model.
It lacks any form of tackle for the cranes, the main battery trunnions are ridiculously underscale, and the kit is missing turret top handrails, mounts for the boats on the third main turret, and has some moderate fit issues with the main mast. It's decal sheet is also rather incomplete. The prominent draft numbers are absent for example. Either one must DIY, mask, procure alternatives, or, as in my case, do without.
Nevertheless it very possible, as I have demonstrated, to create a very competitive result using the kit's native photo-etch and a supply of scrap plastic and metal parts and rods. So, yes, this work is more or less out of the box! Cheaper that way.

Many thanks to the modelers on this site and others whose ideas and techniques I have poached.
On the topic of
Rodnol
herself:
A somewhat unusual design that perhaps only a mother could love. In combat it proved serviceable and is indeed at the front rank of completed European battleships for firepower, durability, and 'fightability'. Along with her sister,
Rodney
could put more weight of fire downrange than any other European type. That along with her historical record grants this ship a place of honor in history. It is a tragic shame that she was put to the cutter's torch... I desperately wish that I could have stood on her decks at least once.
And if you think she is ugly: build one and fall in love. This is beauty incarnate and you cannot convince me otherwise!
Allow me to present 42.6 inches (or 1082mm if you prefer) of Chinese built British dignity: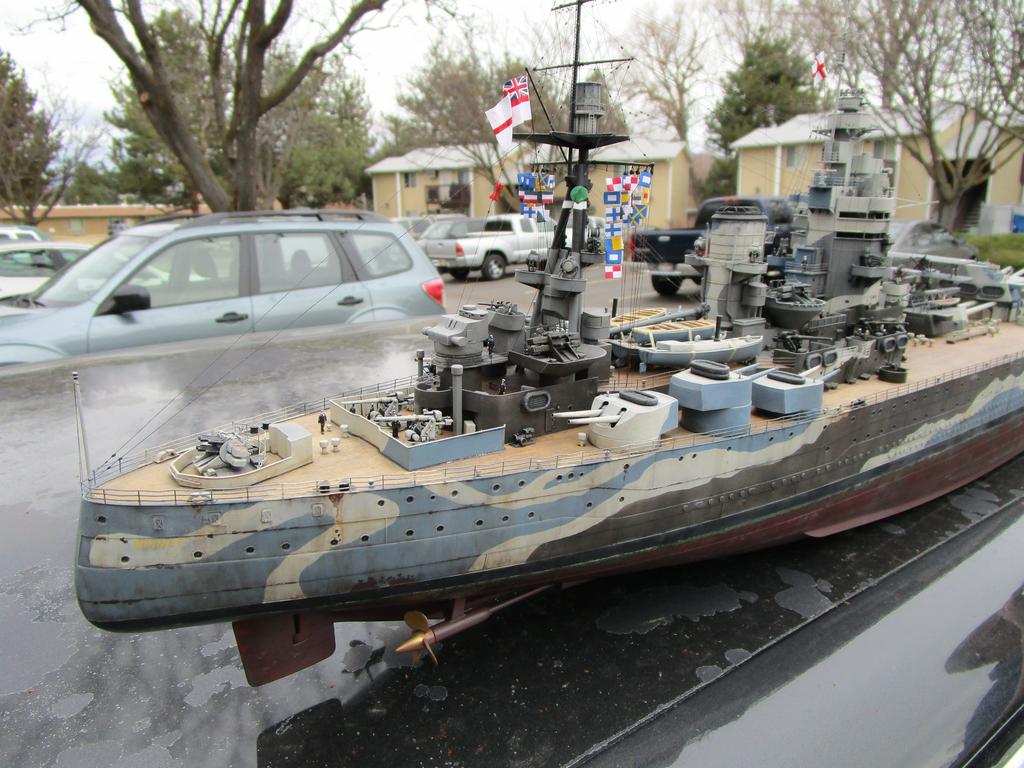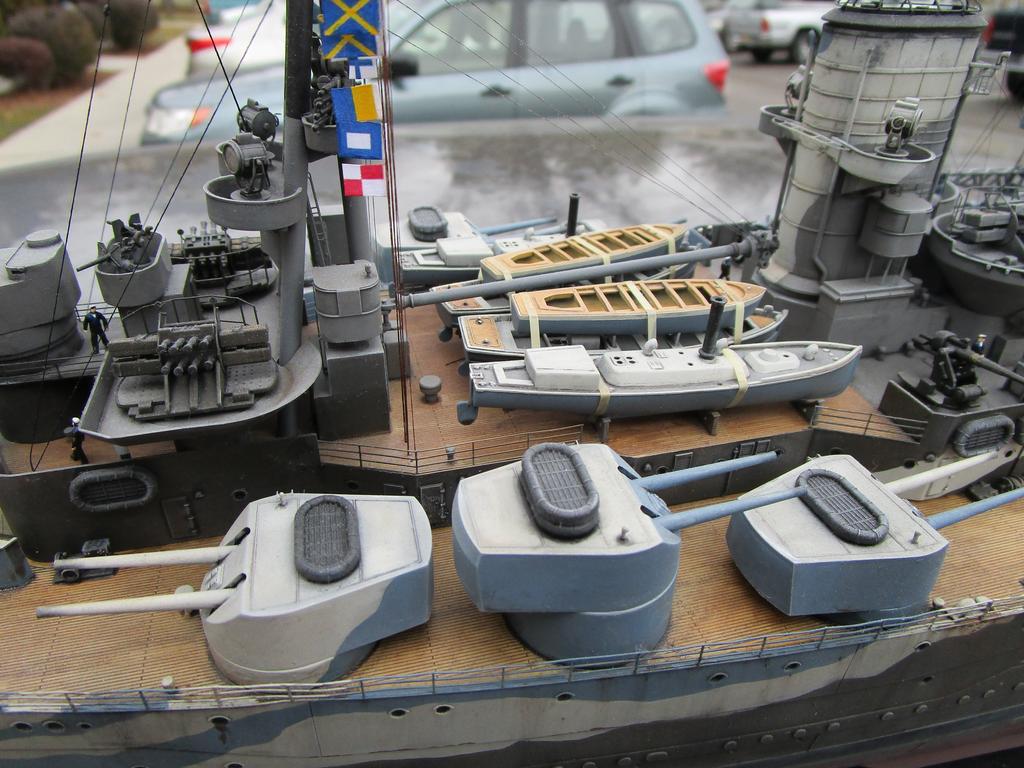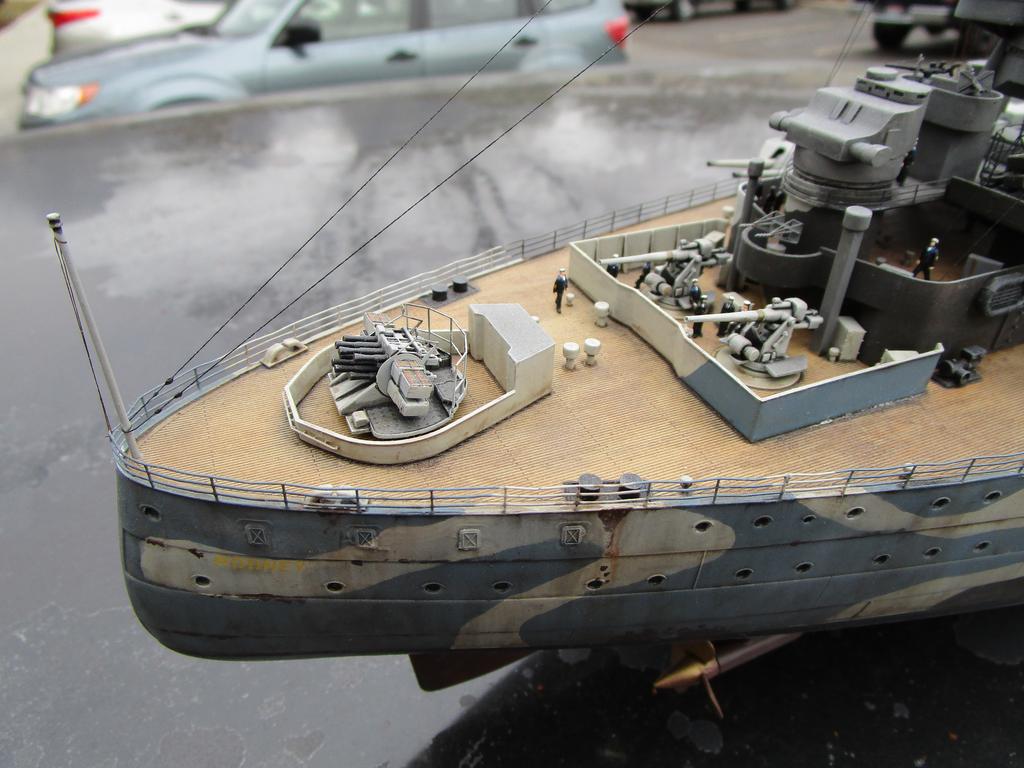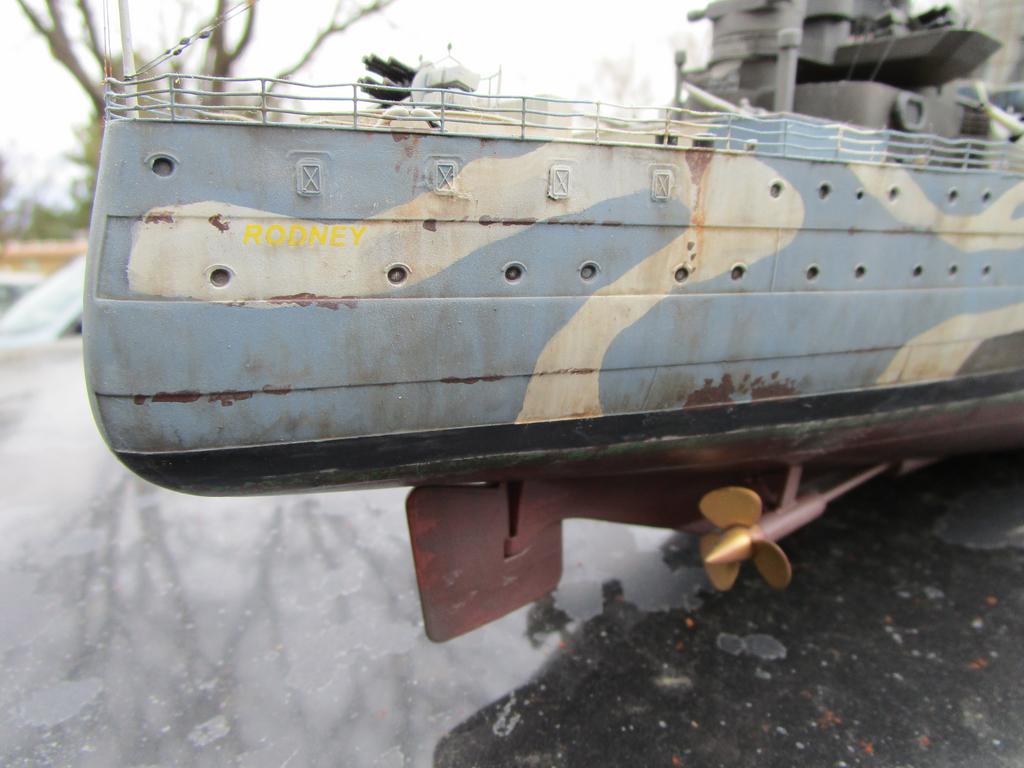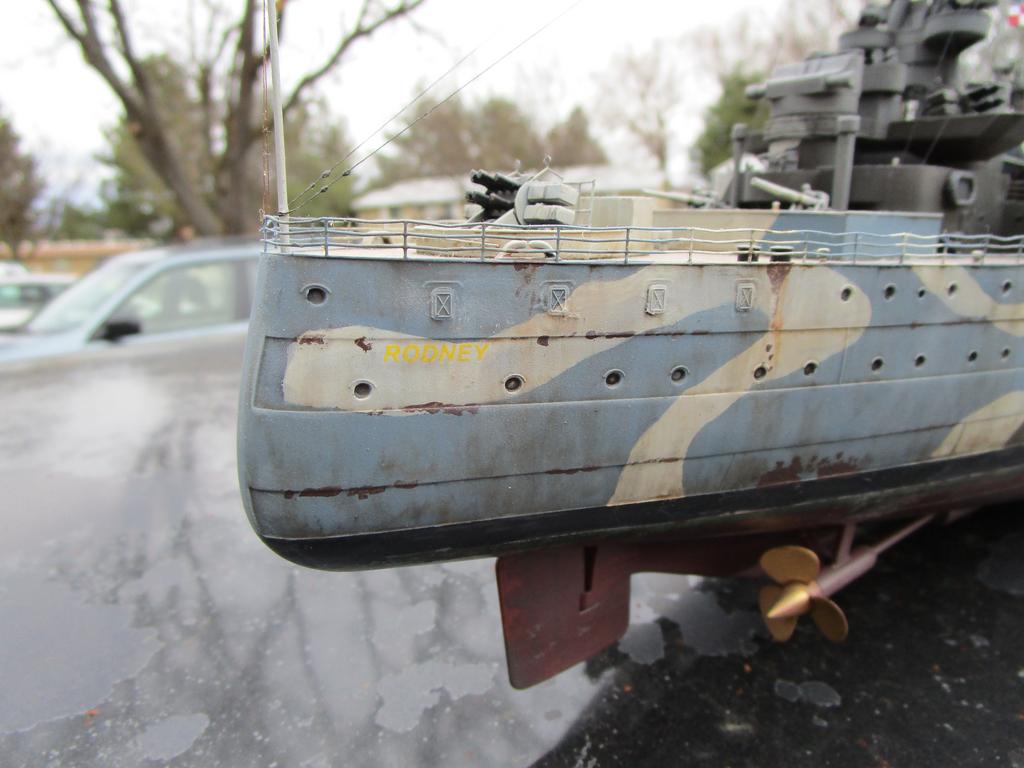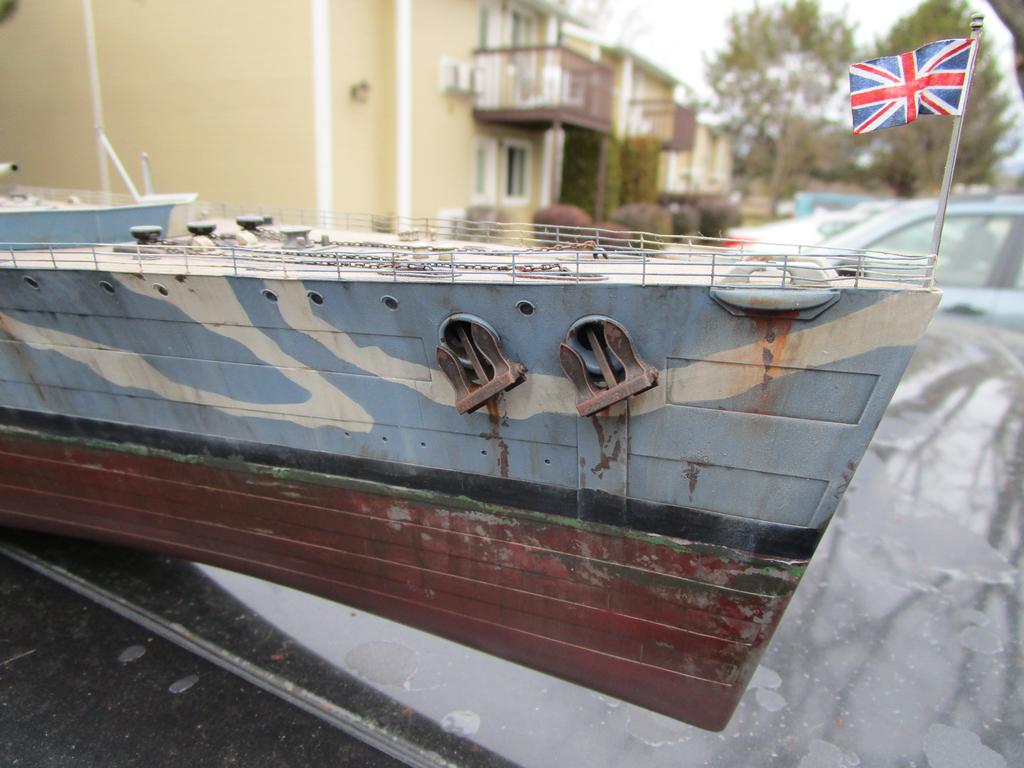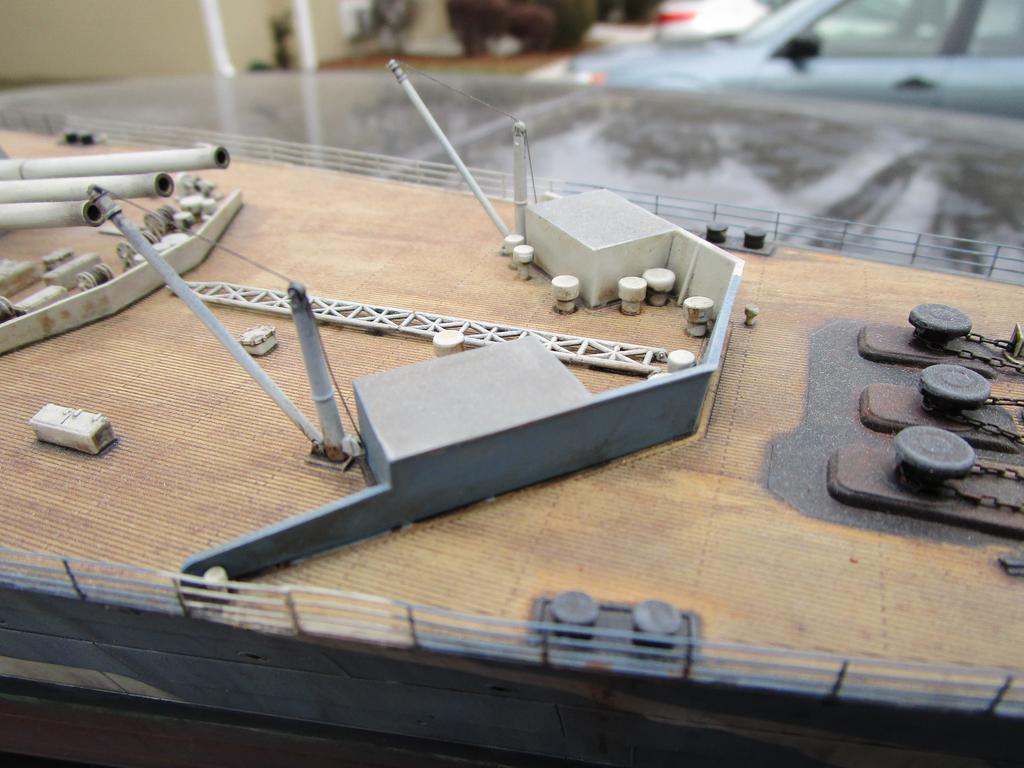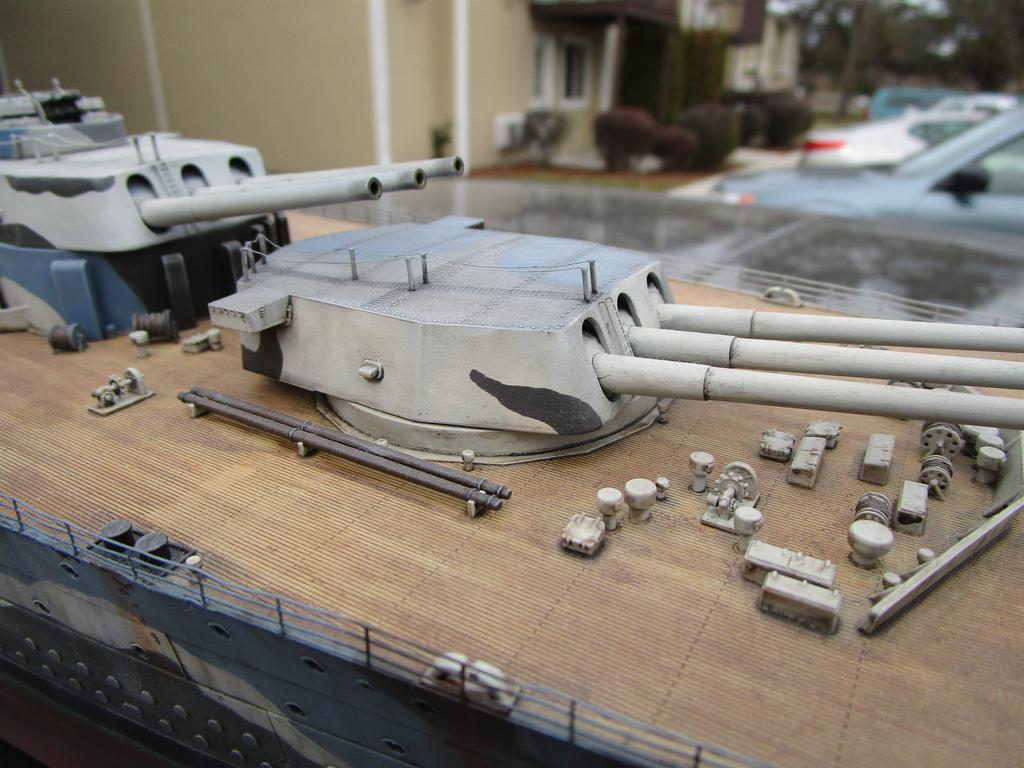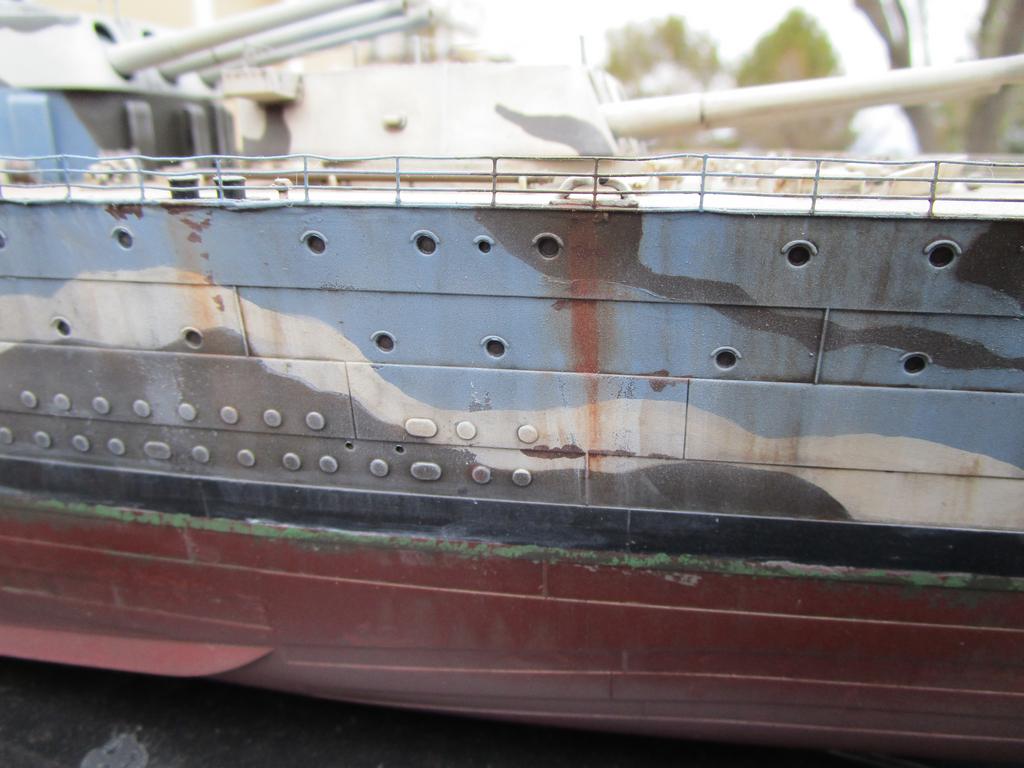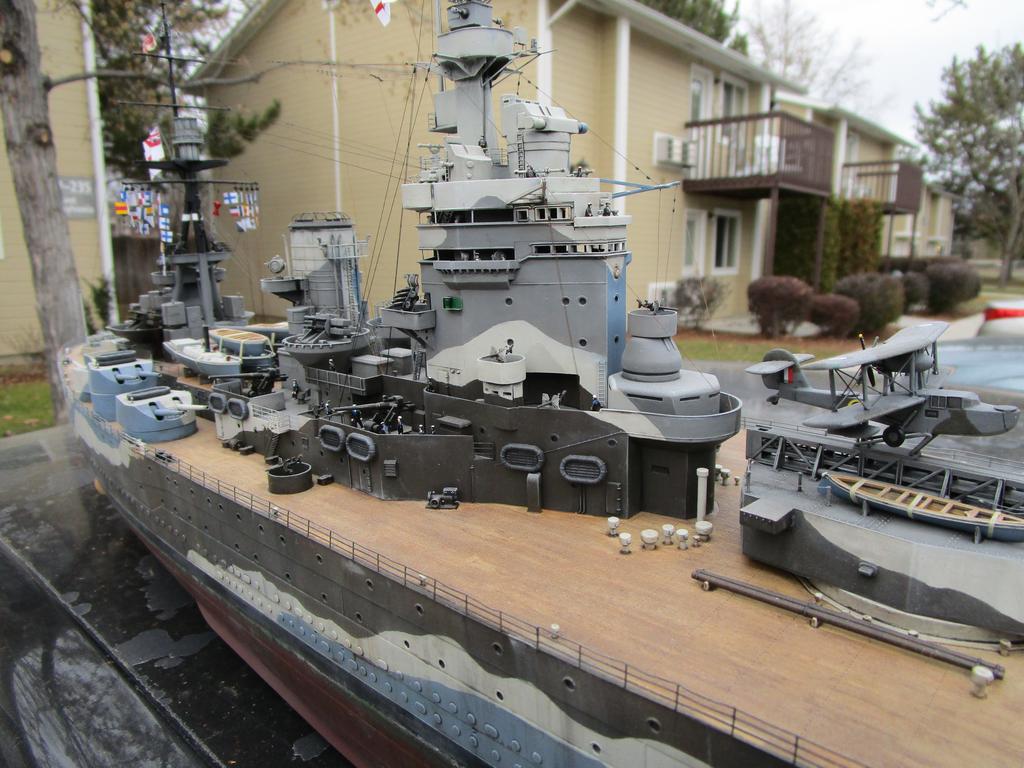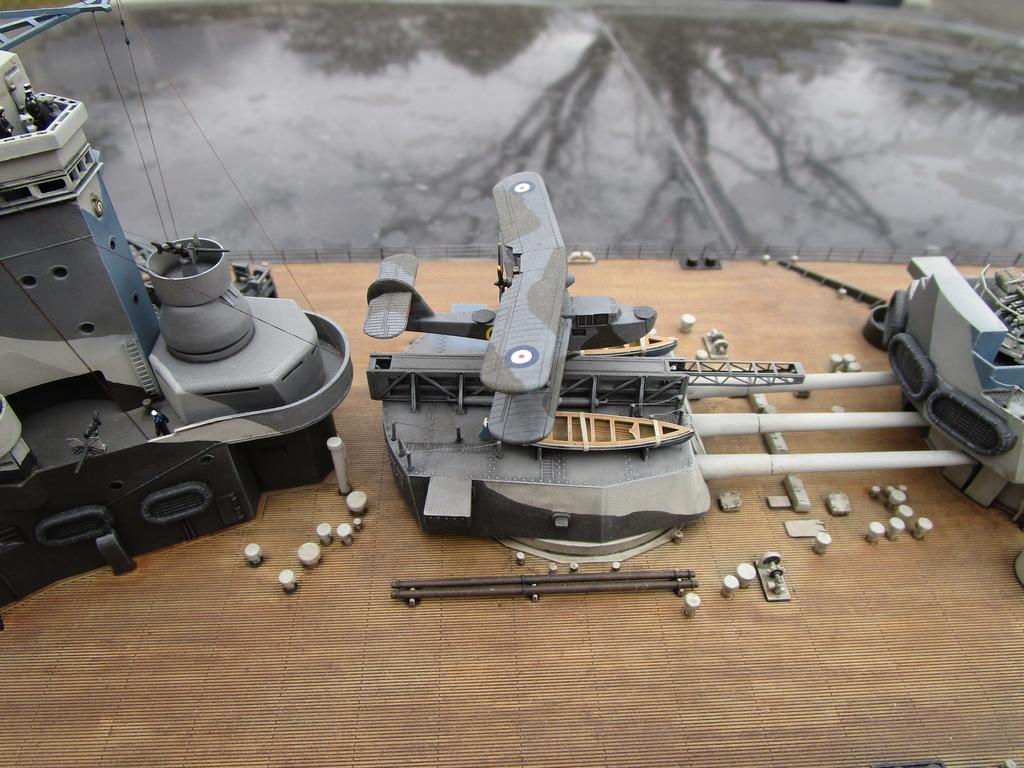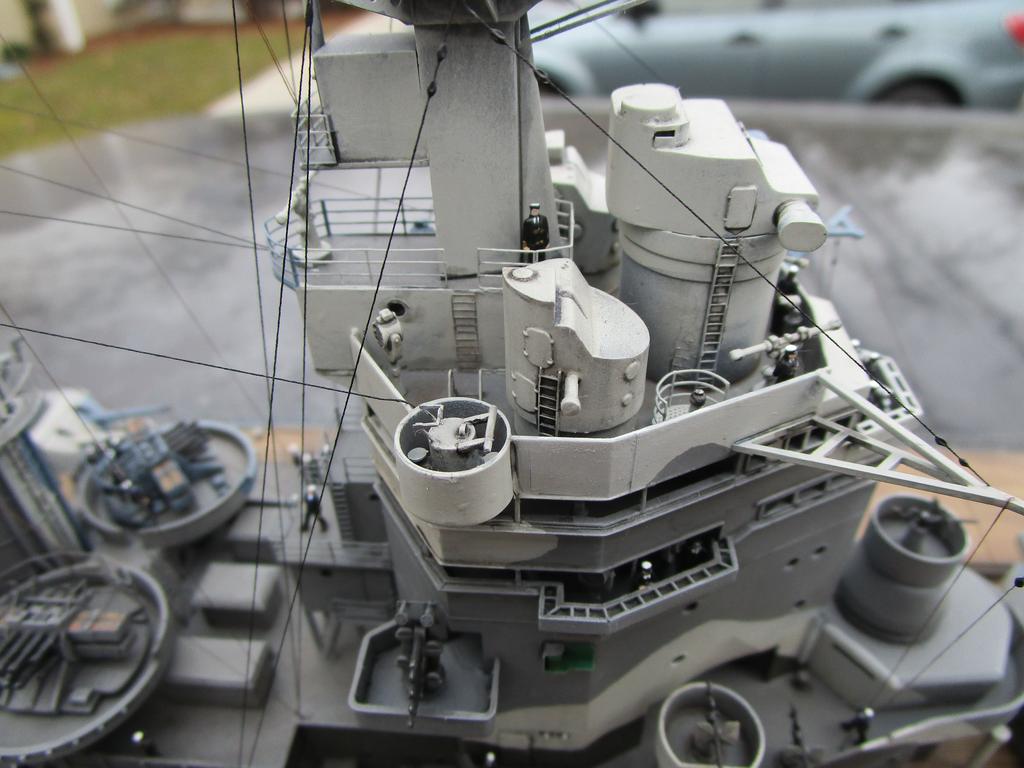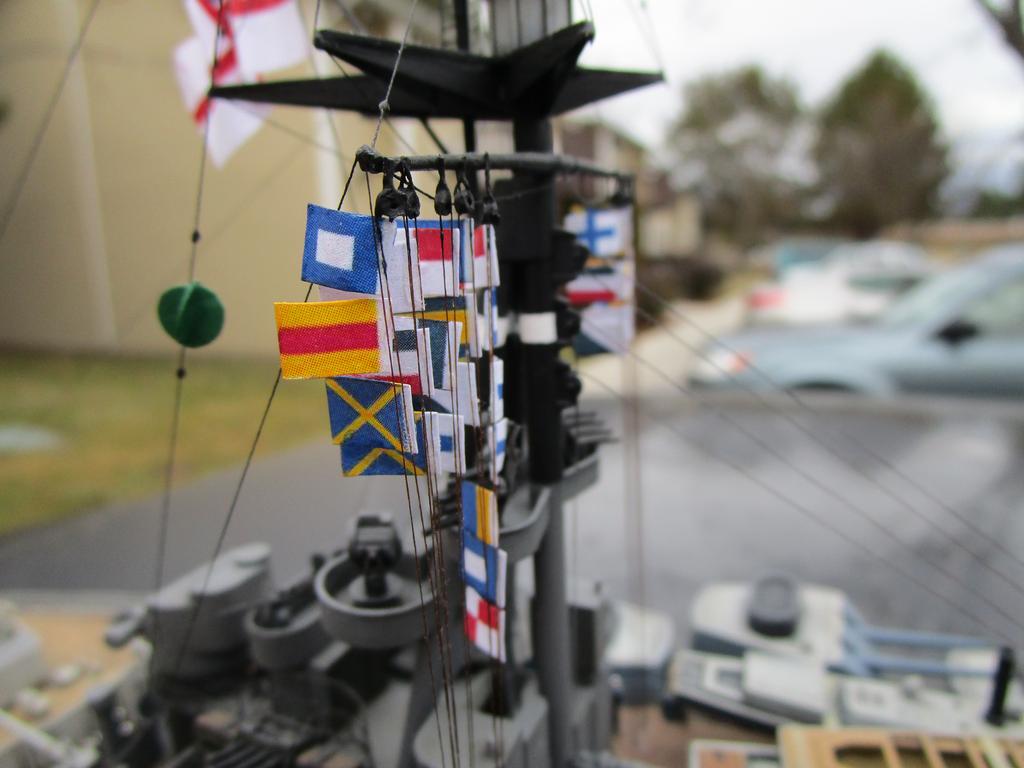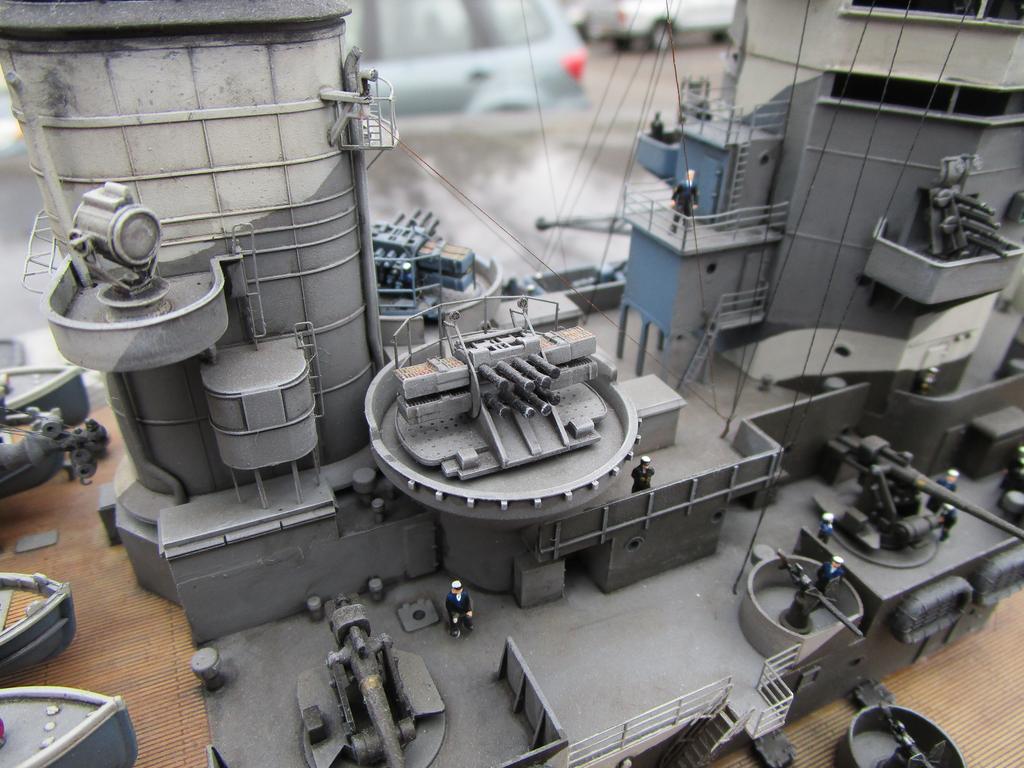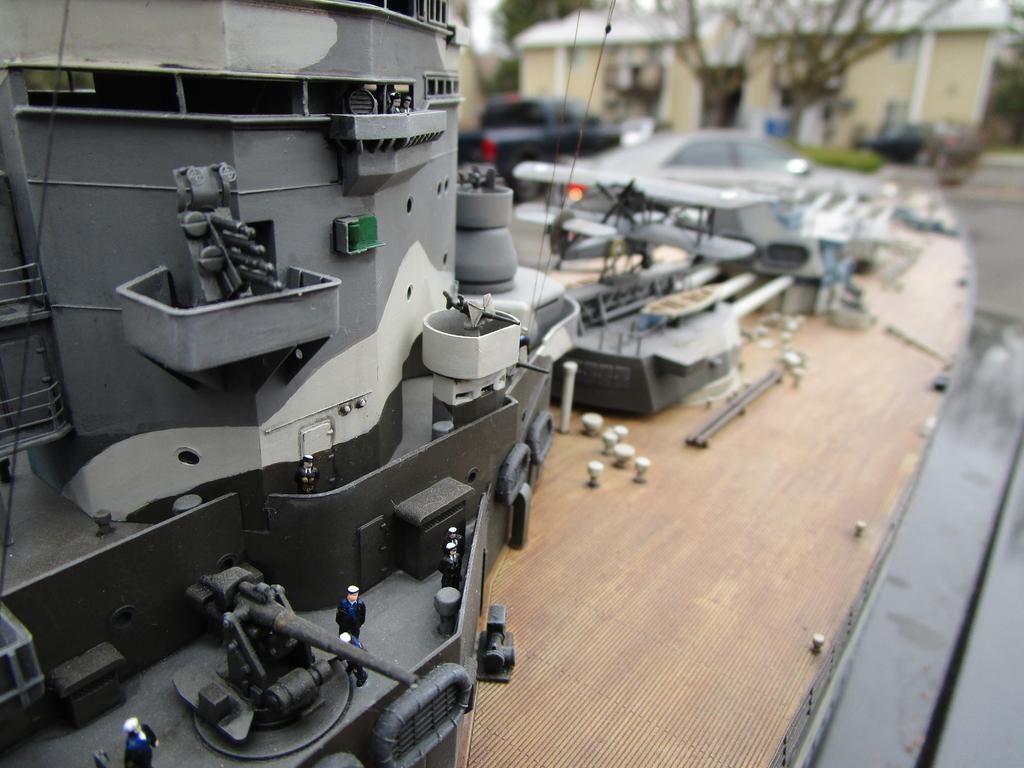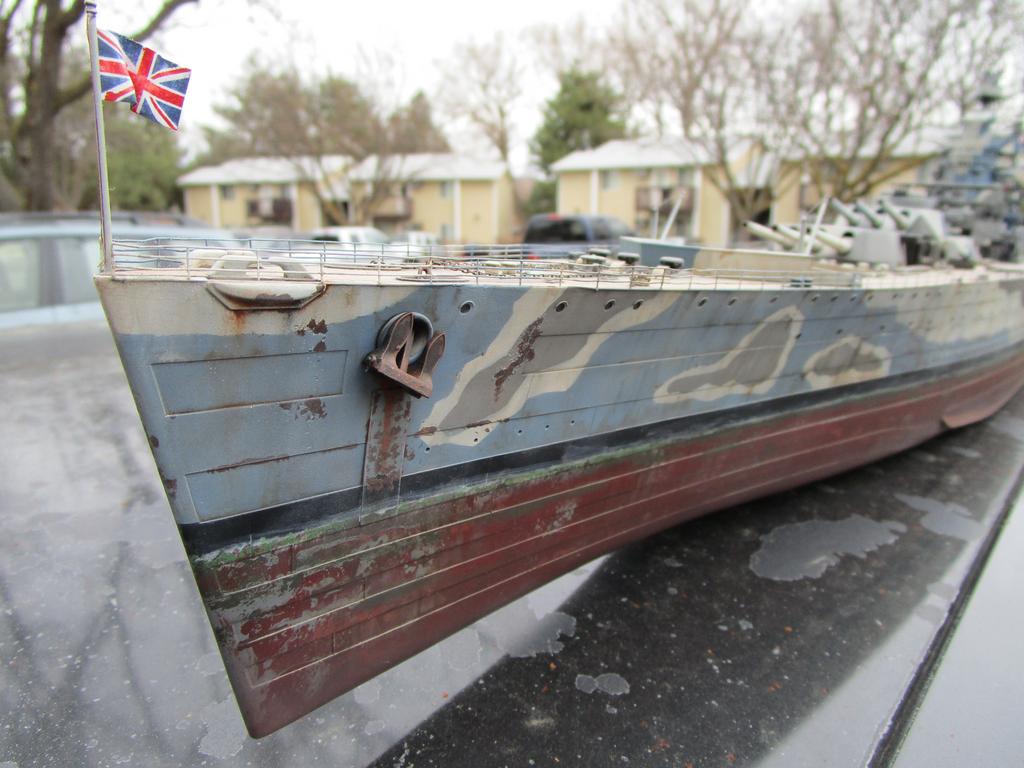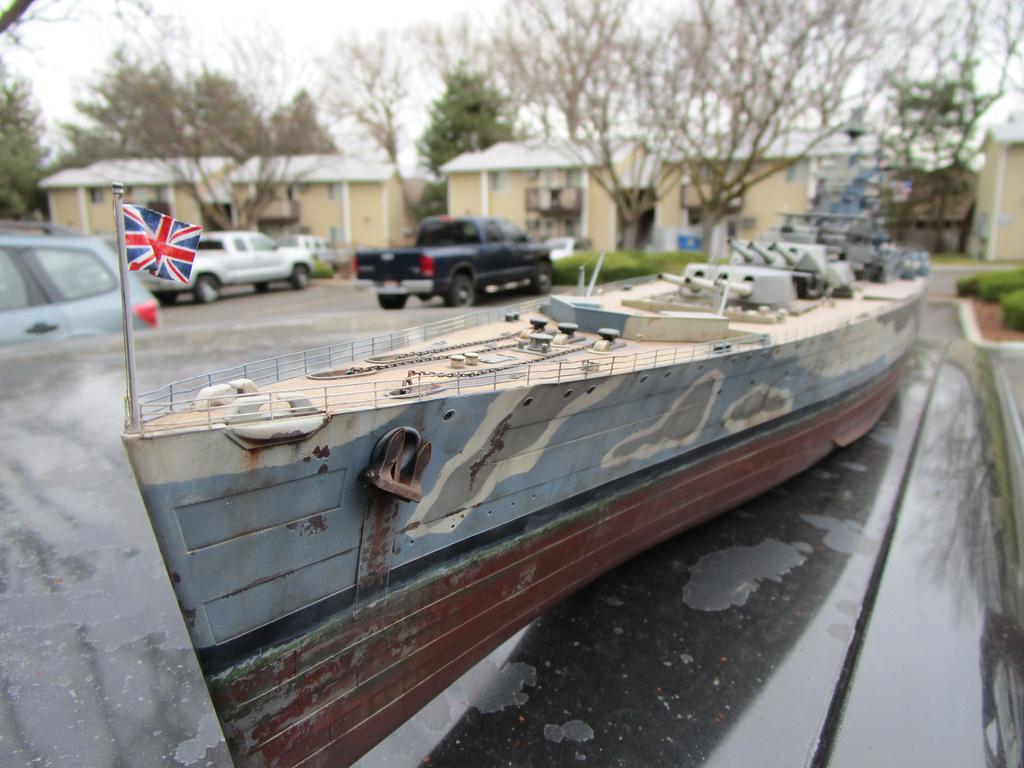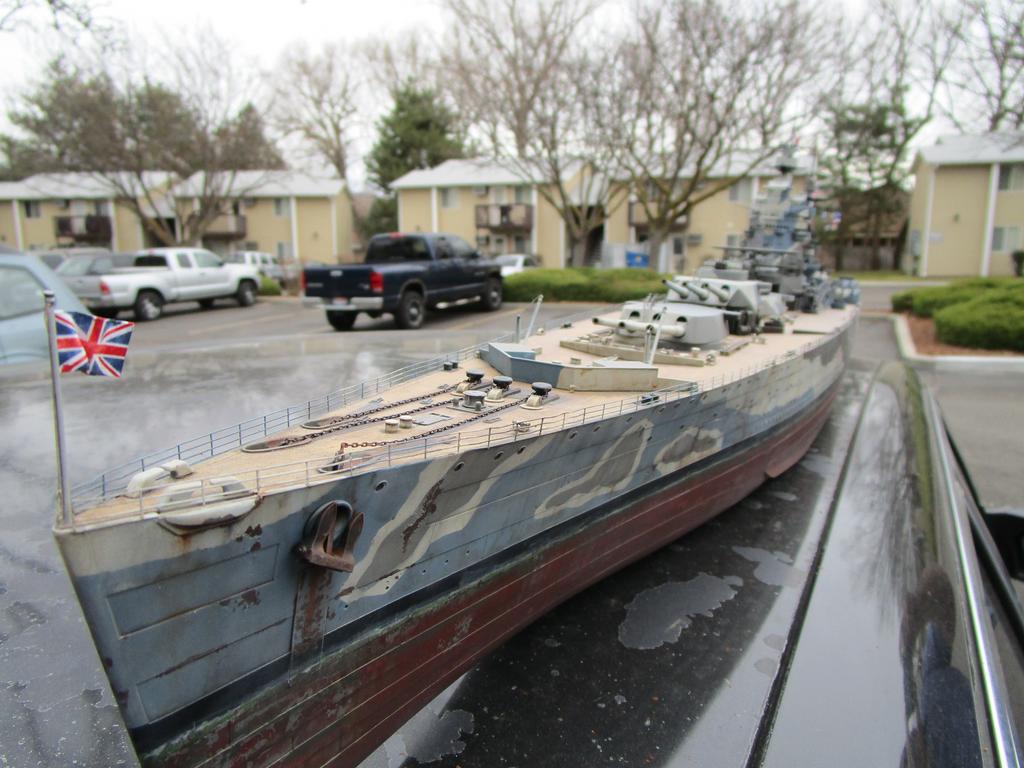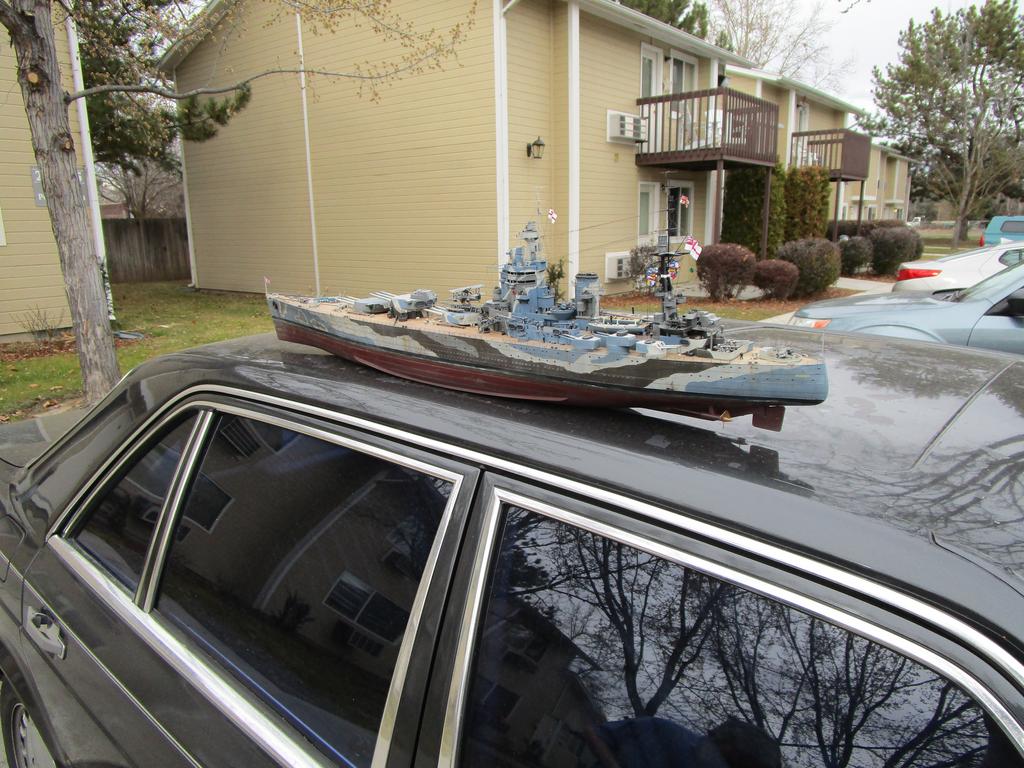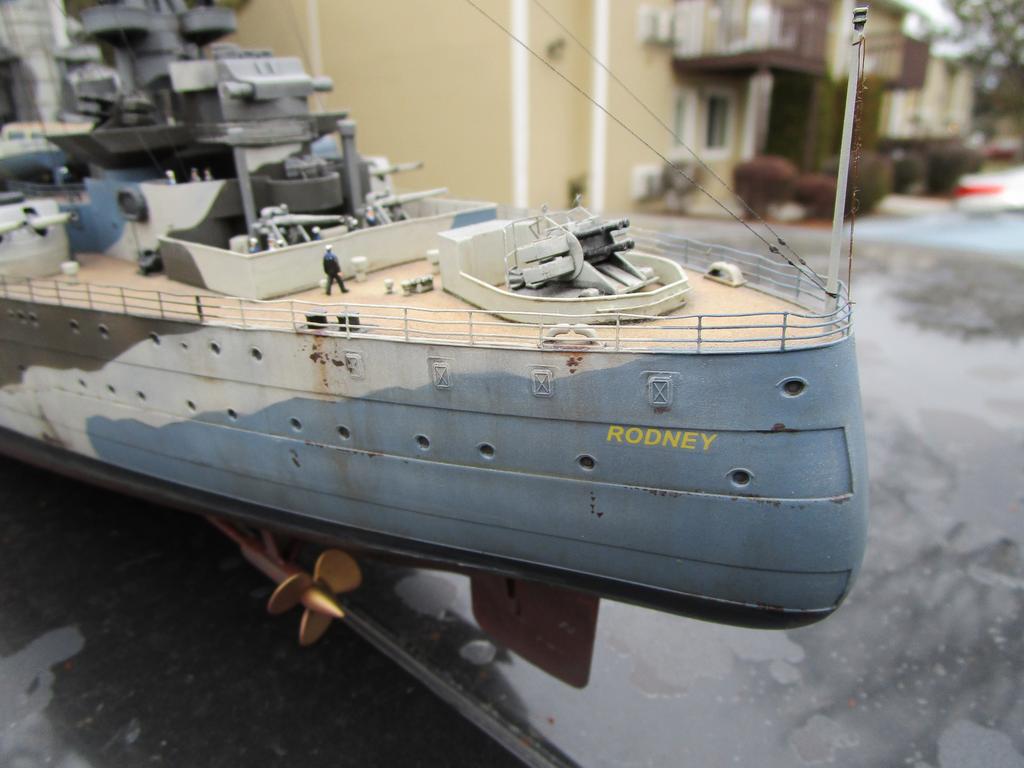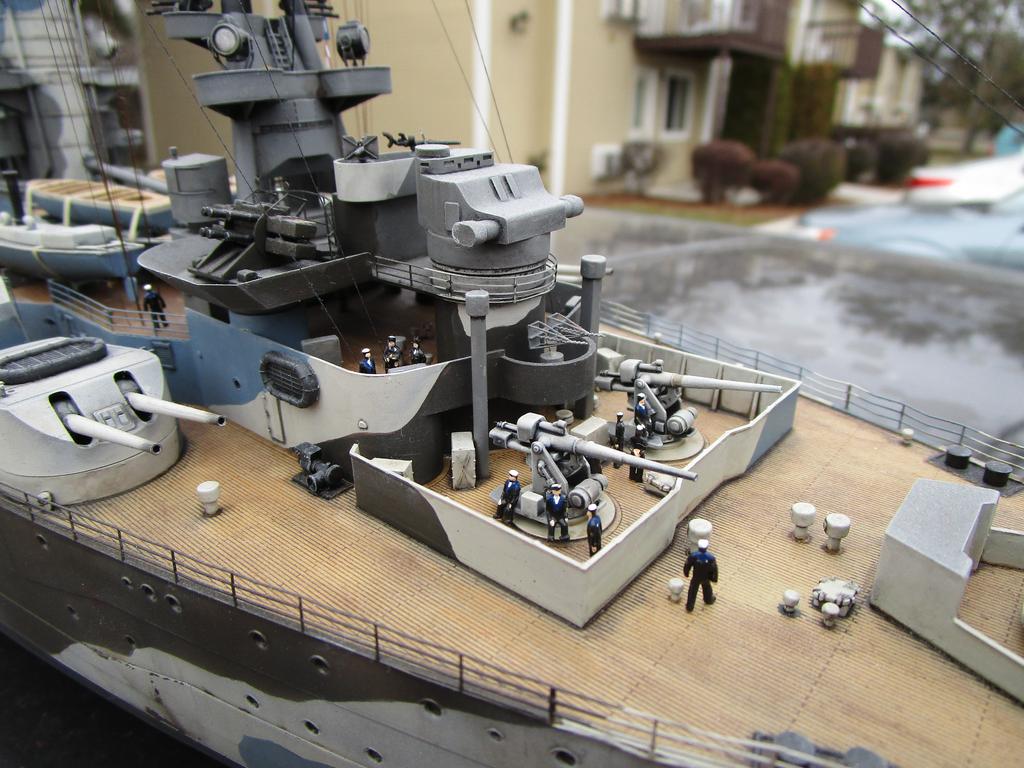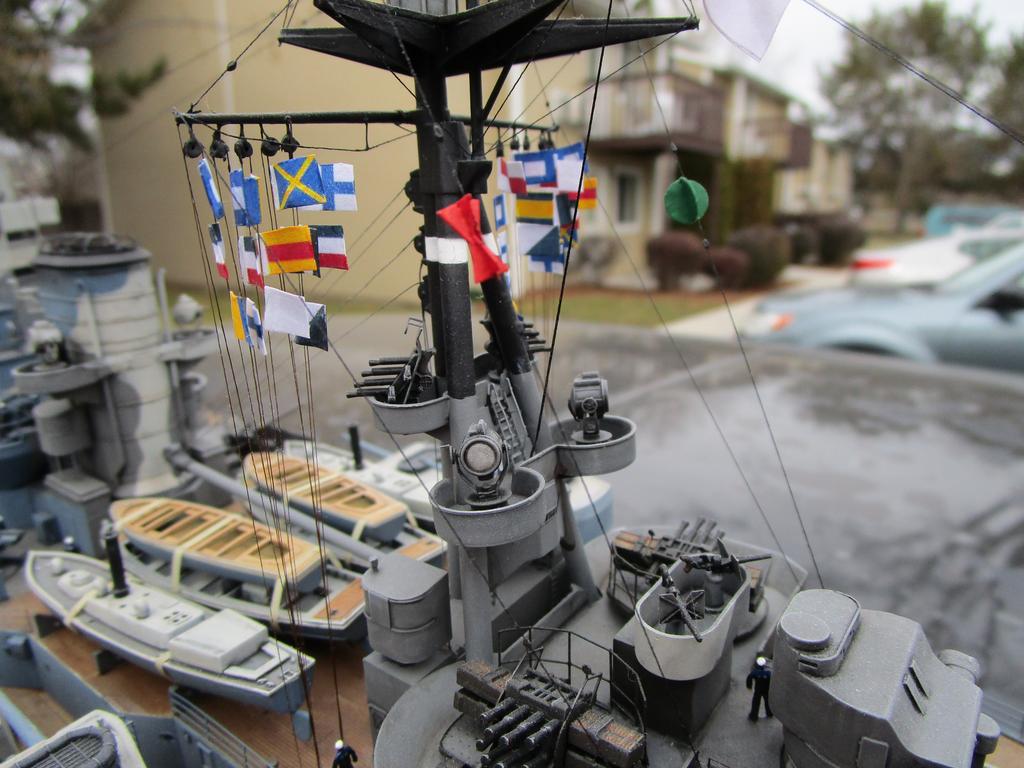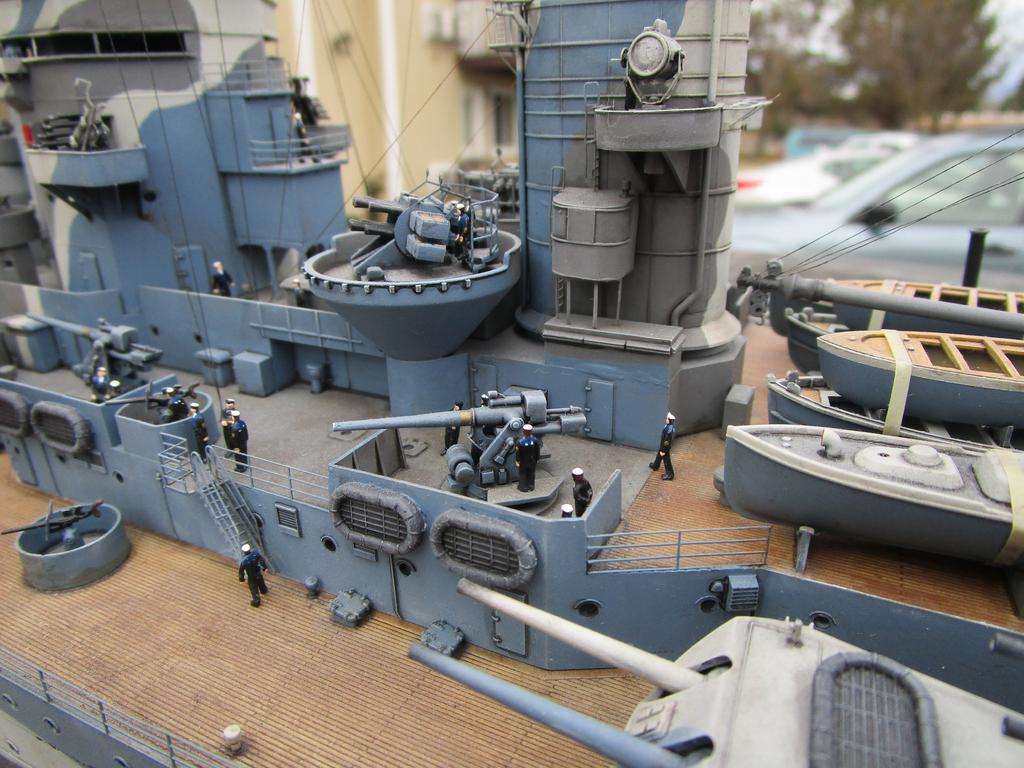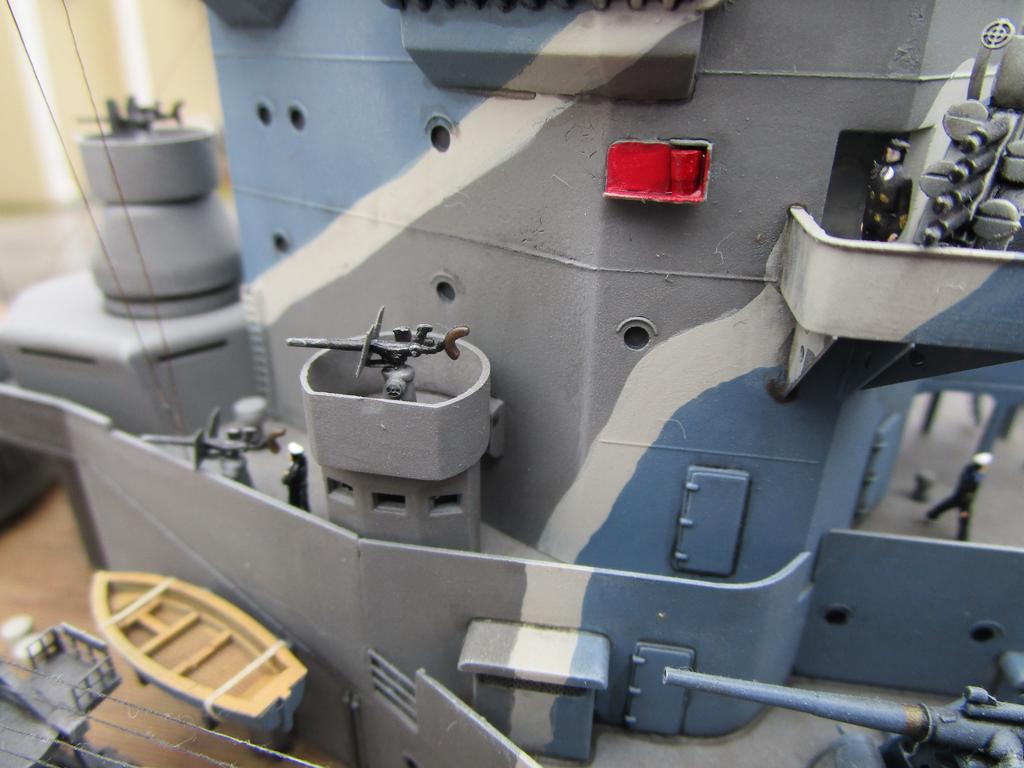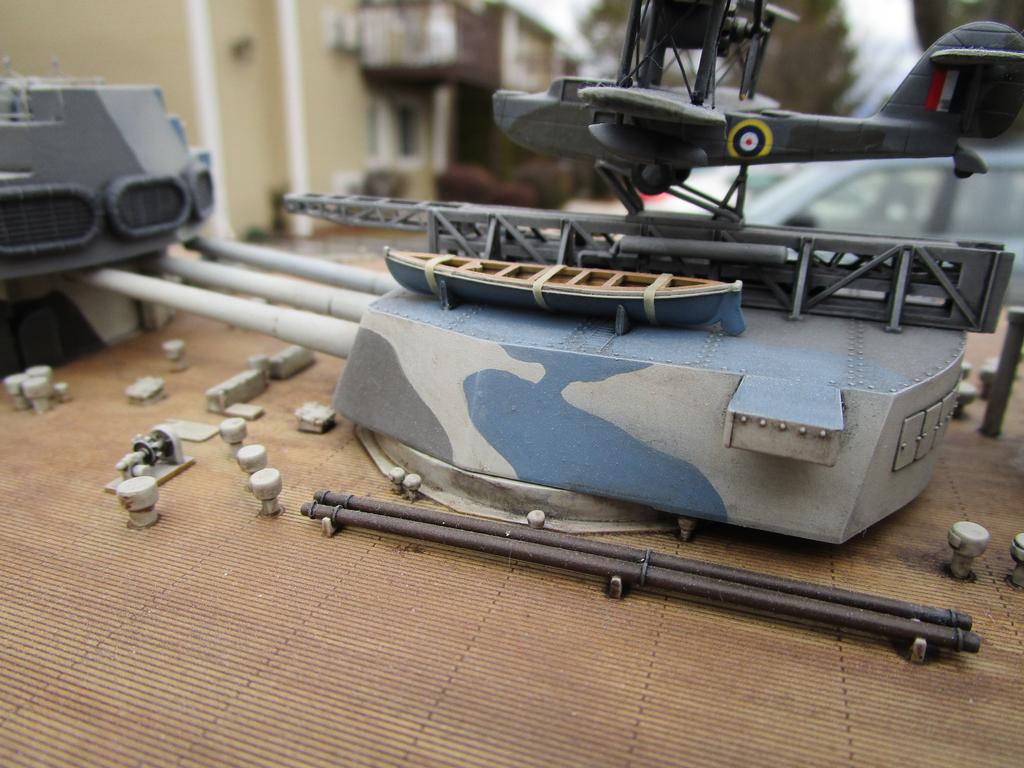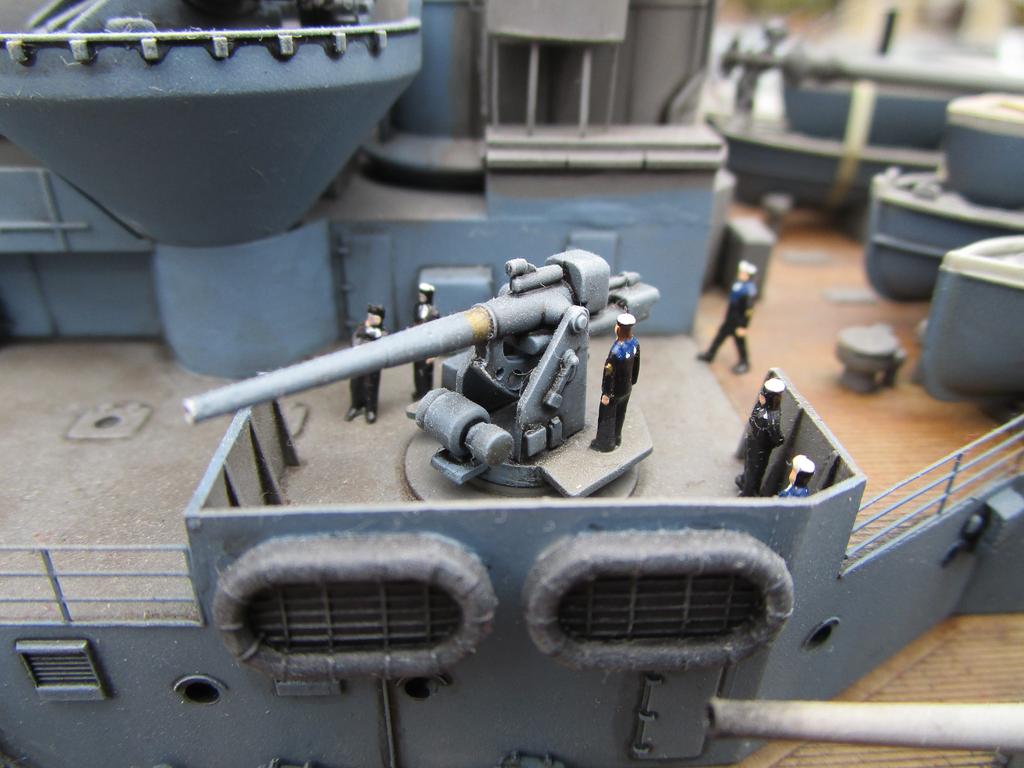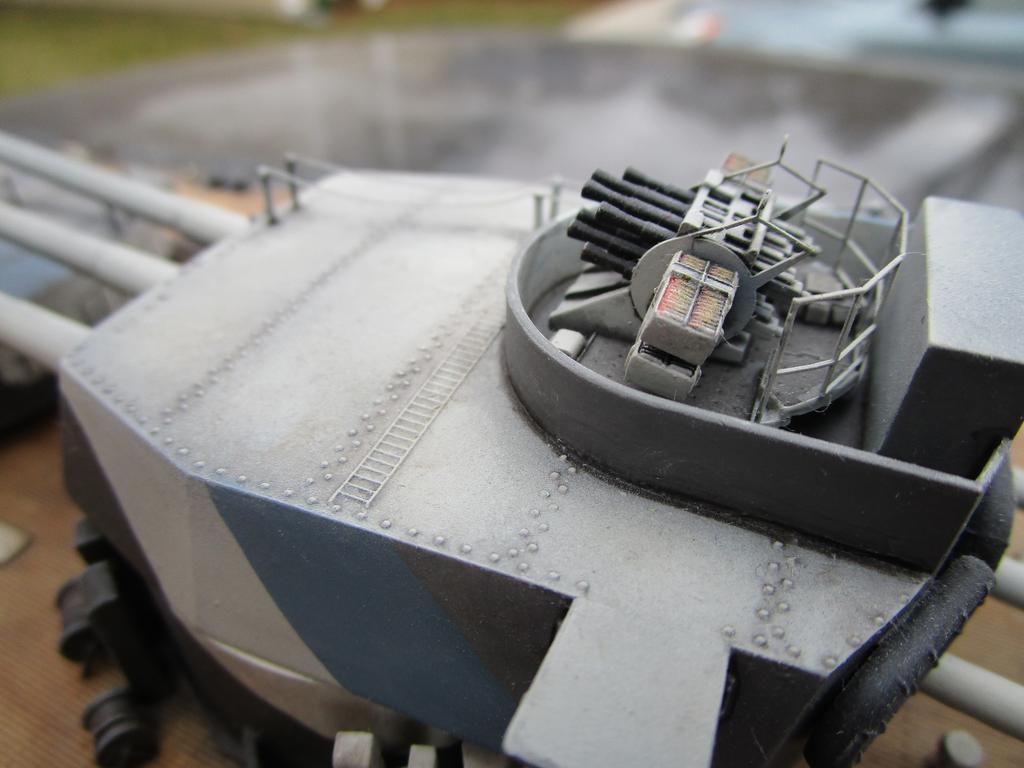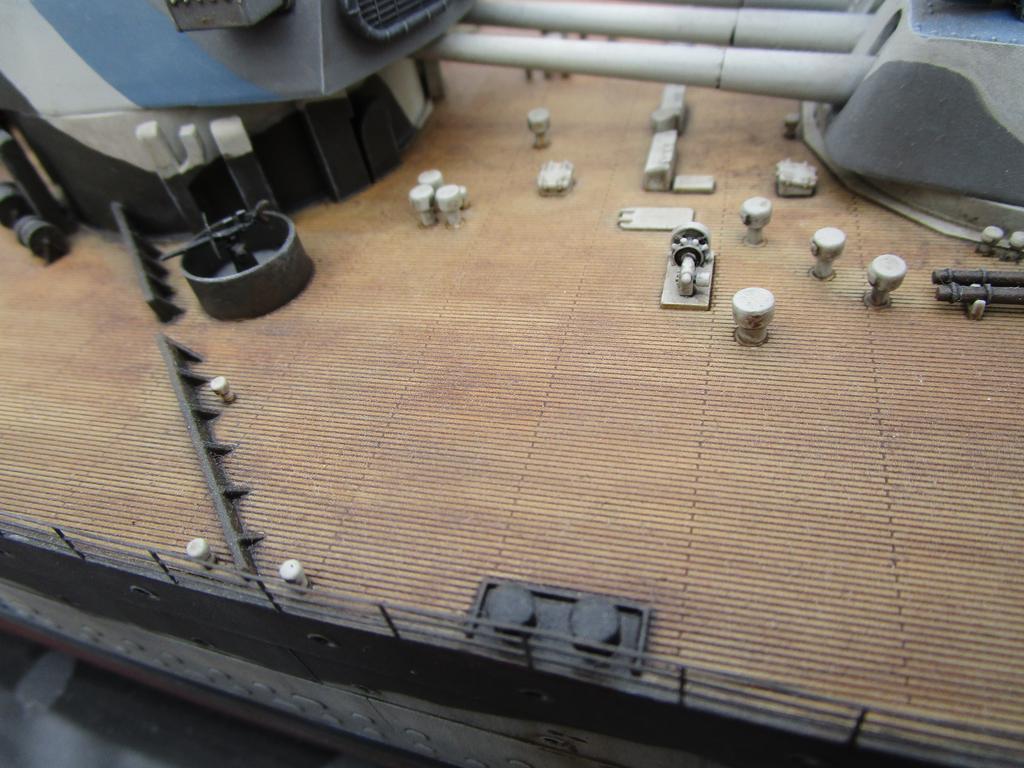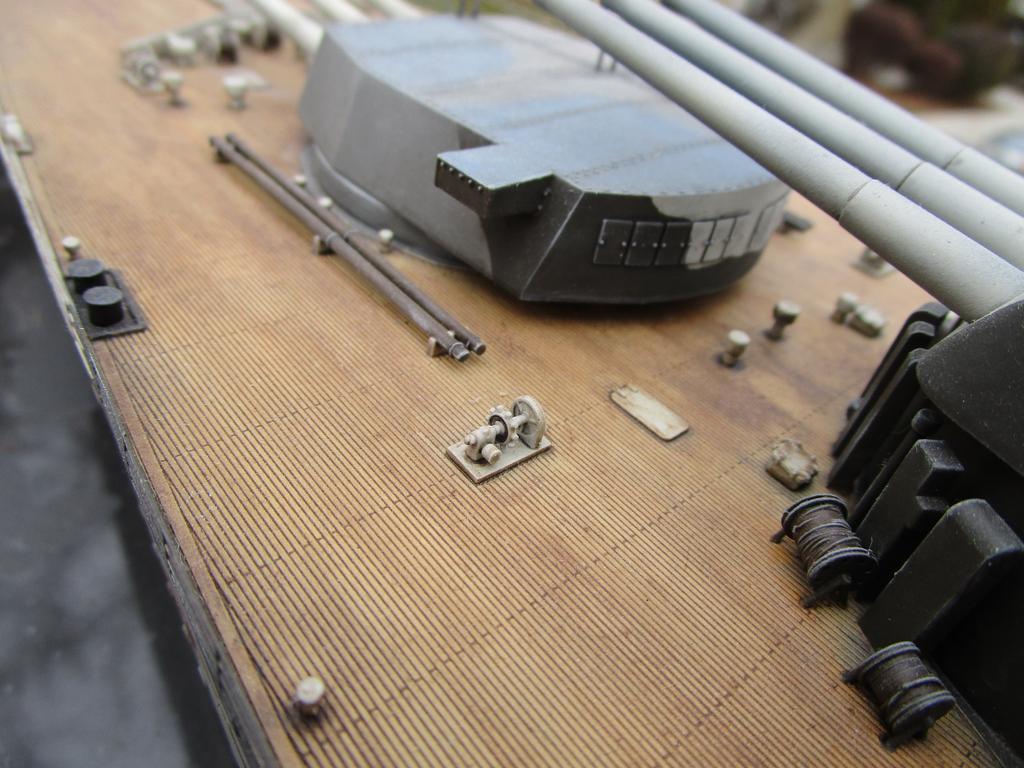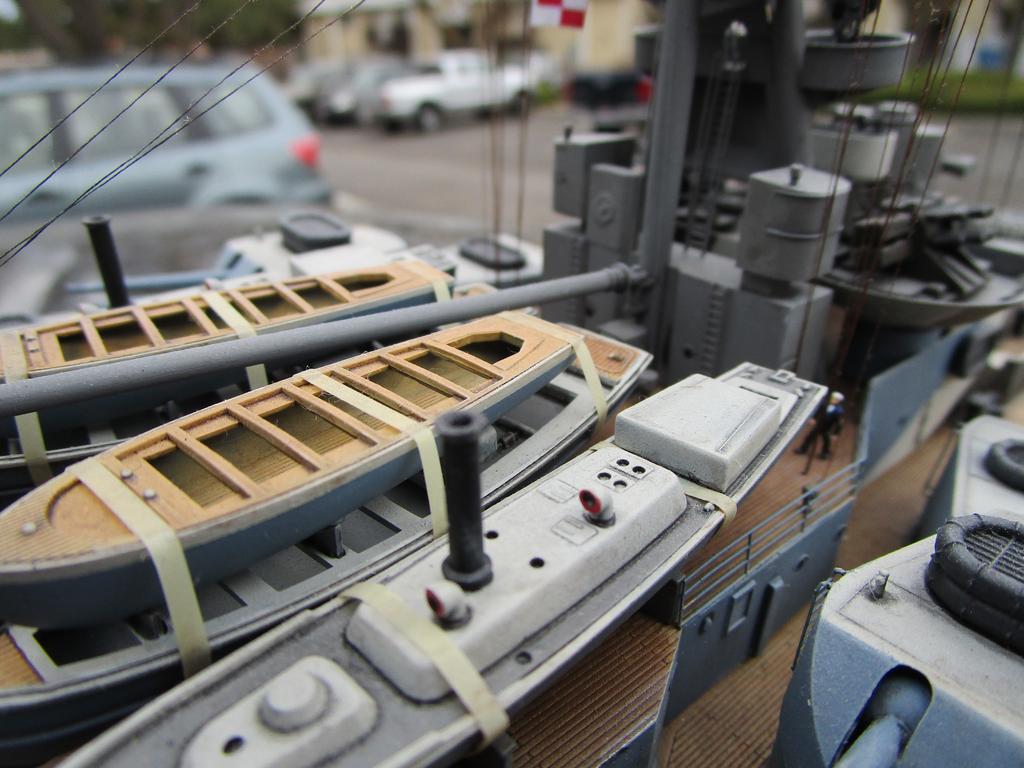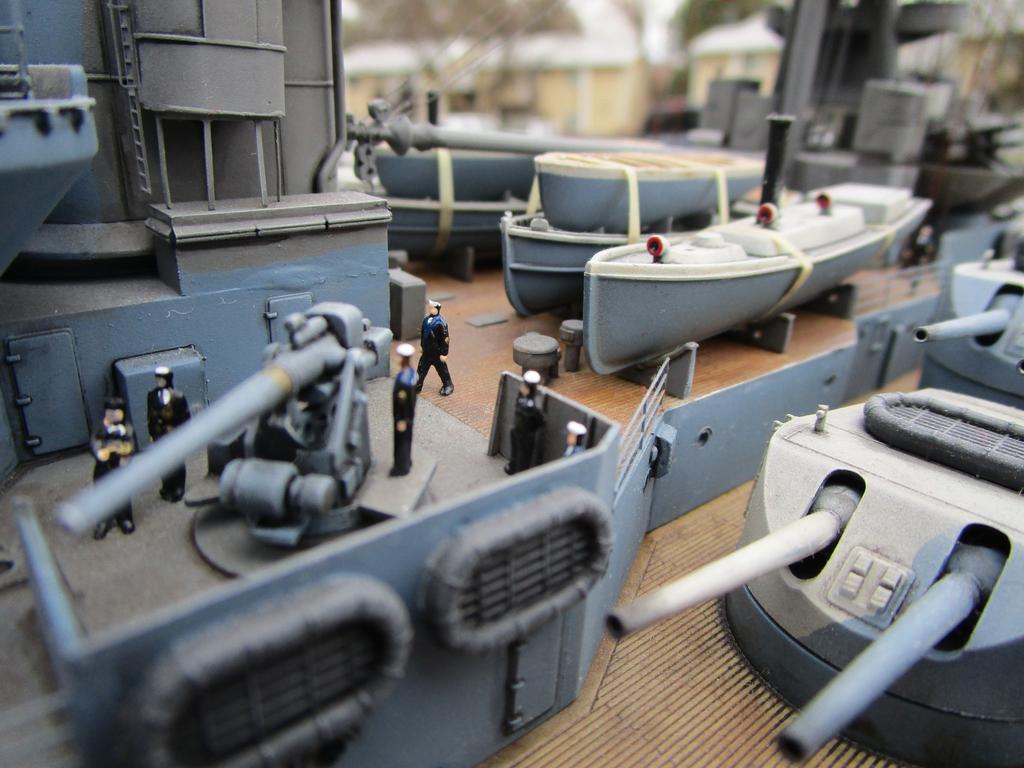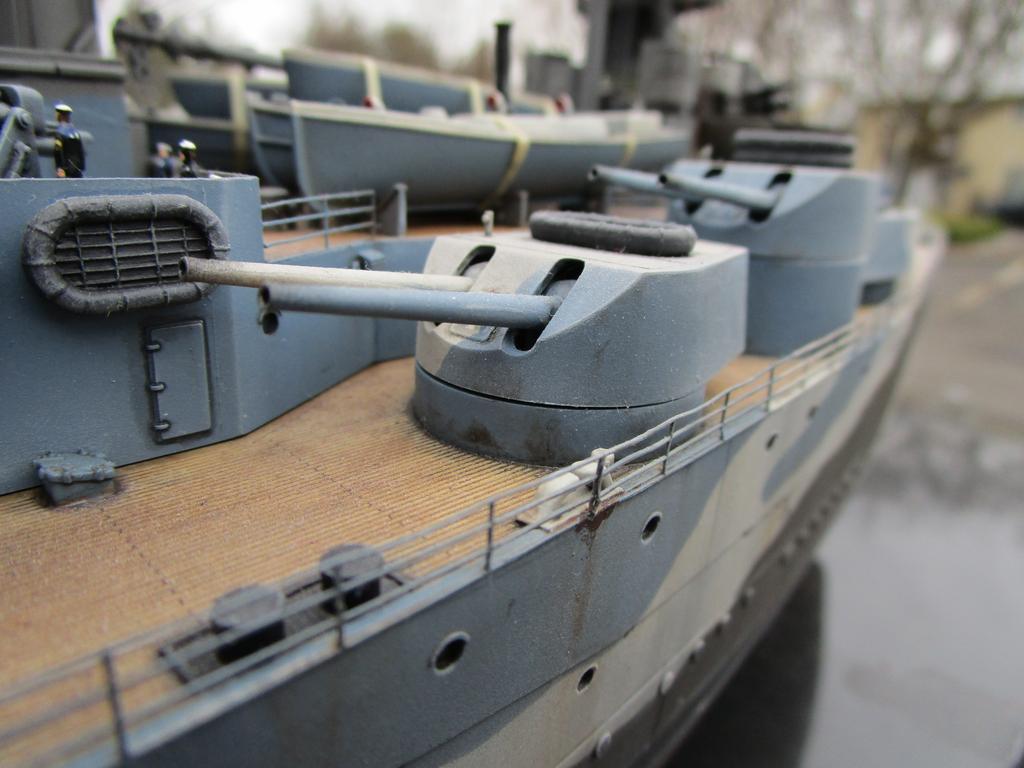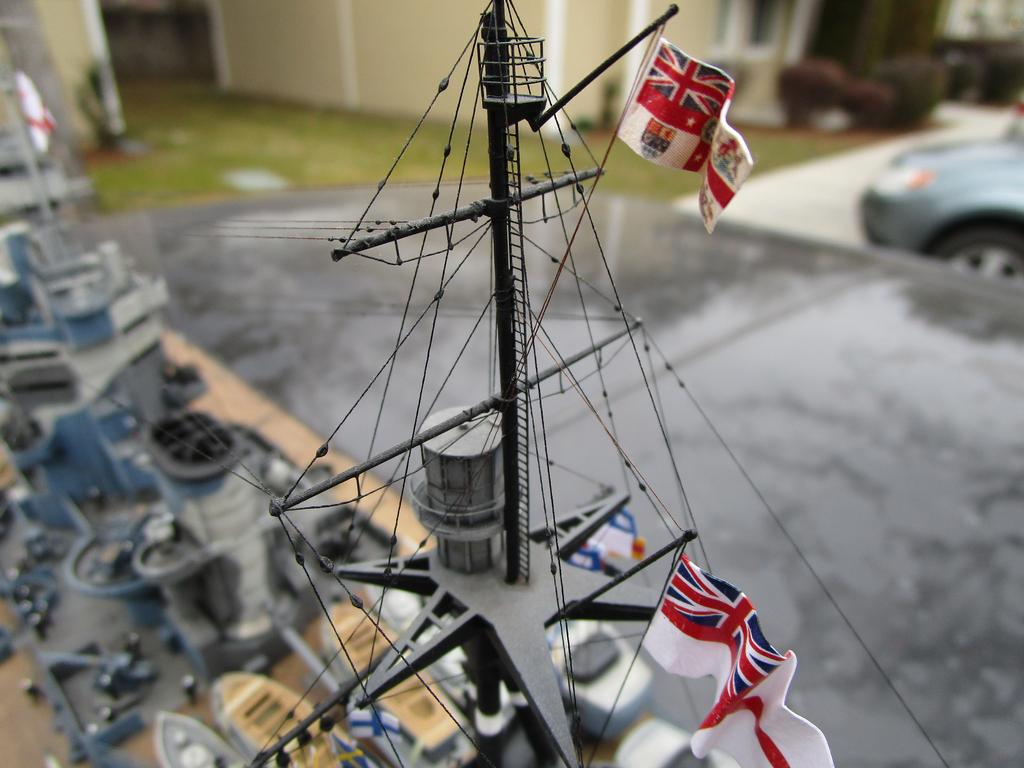 It is amazing how much dust collects on these things! I thought I had cleared enough, but the camera goes the extra mile!