Hello,
Here's my version of MikroMir kit. It depicts the third boat of the XVIIb type: U-1407. It was comissioned into Kriegsmarine in April 1945 and used for the training, hence the yellow band on the kiosque.
The kit parts are quite accurate in terms of shape and dimensions but in some places the detail is missing. To update it a little I created the set of the
photoetch plus decals
which were used in this build
[click]
. The model was painted with Lifecolor acrylic paints and Tensocromes. Some smaller details were painted with MrColor C-series paints. The overall varnish comes also from MrColor range.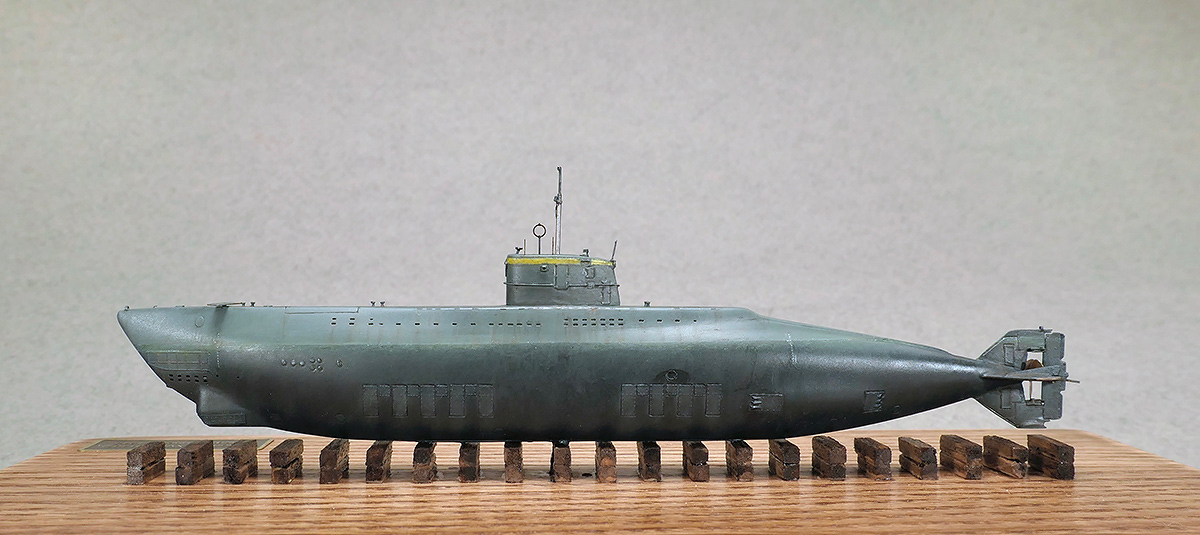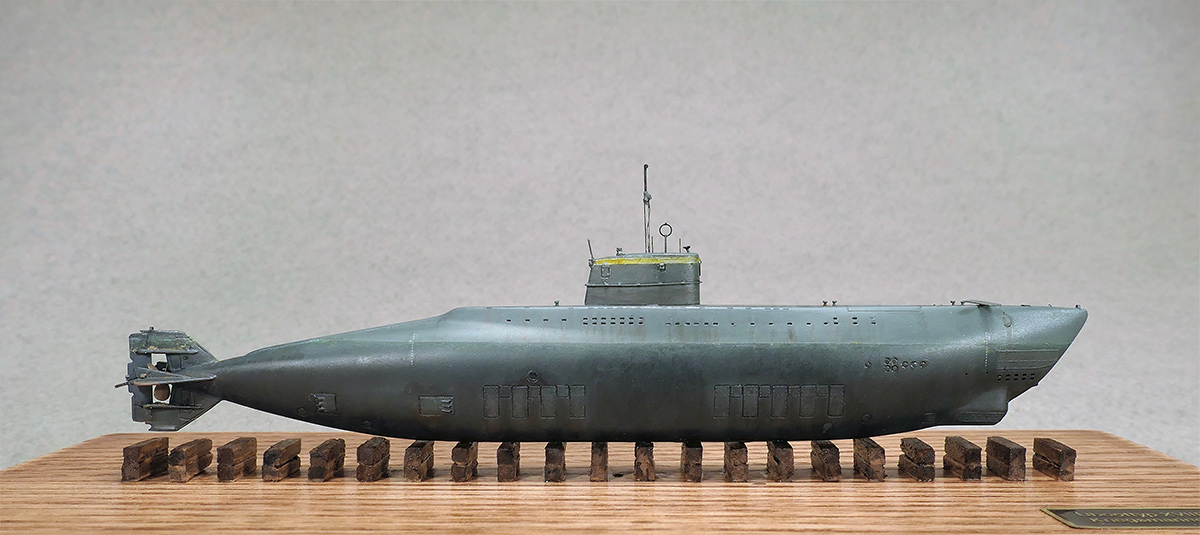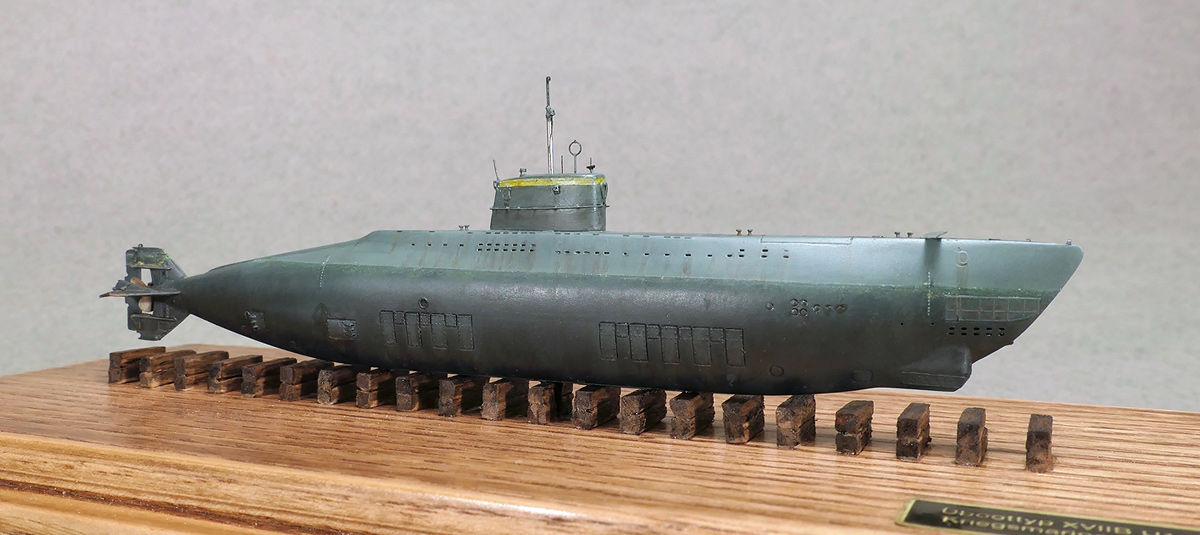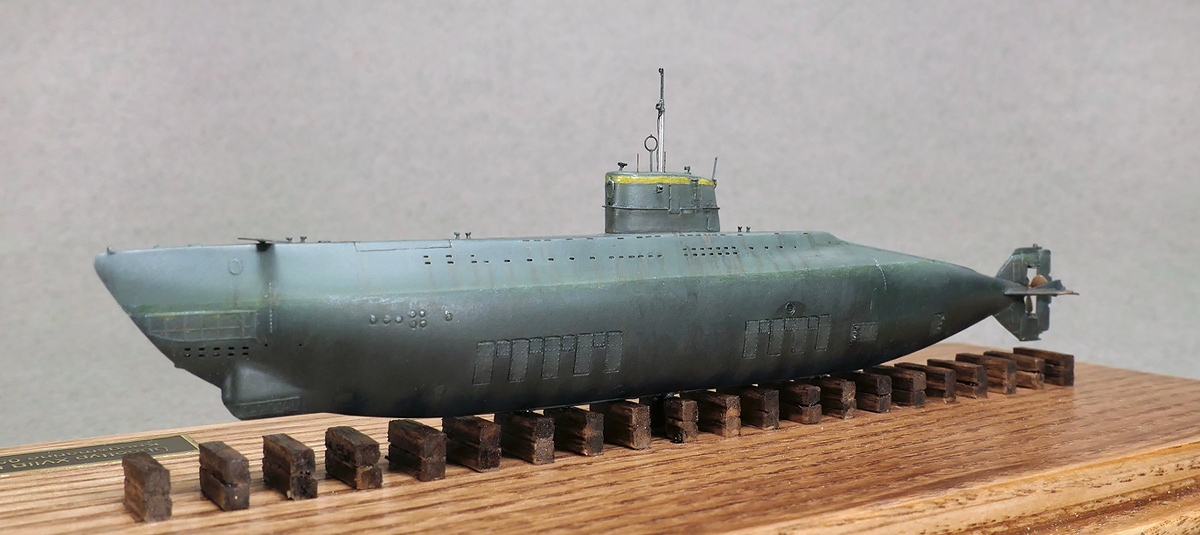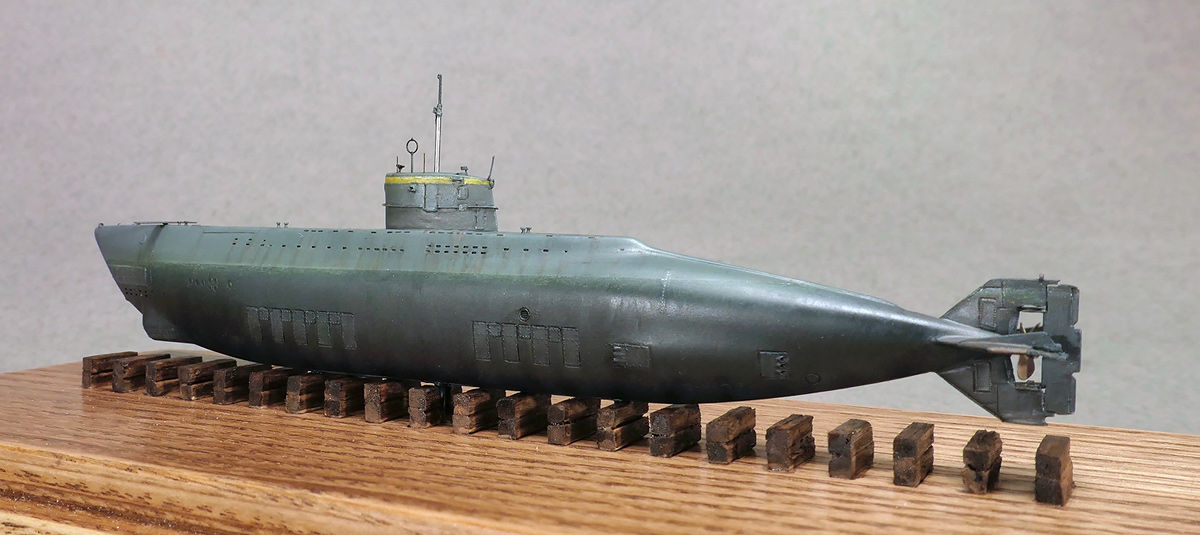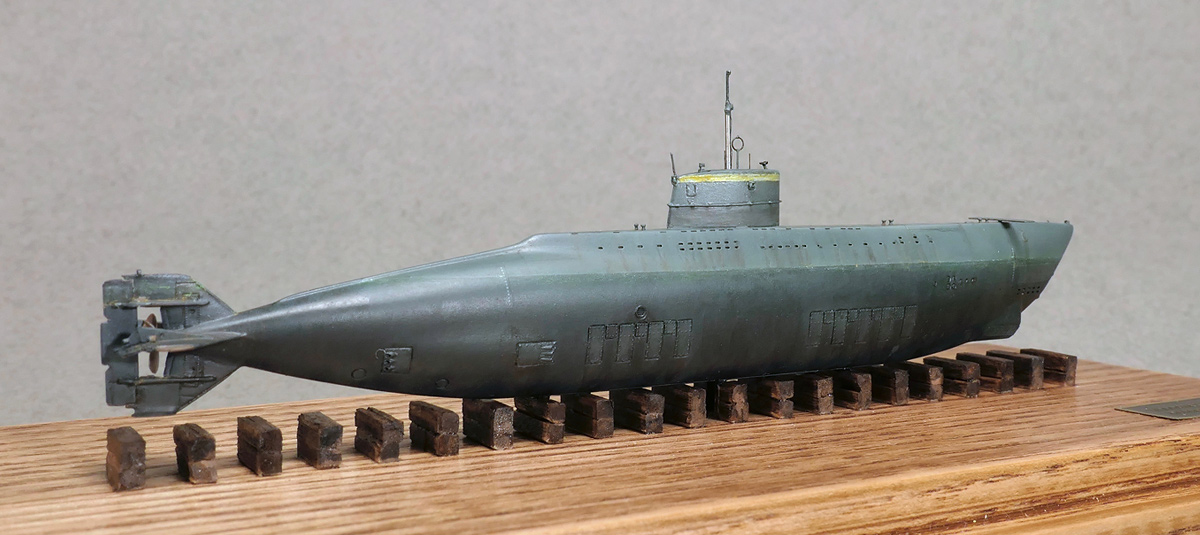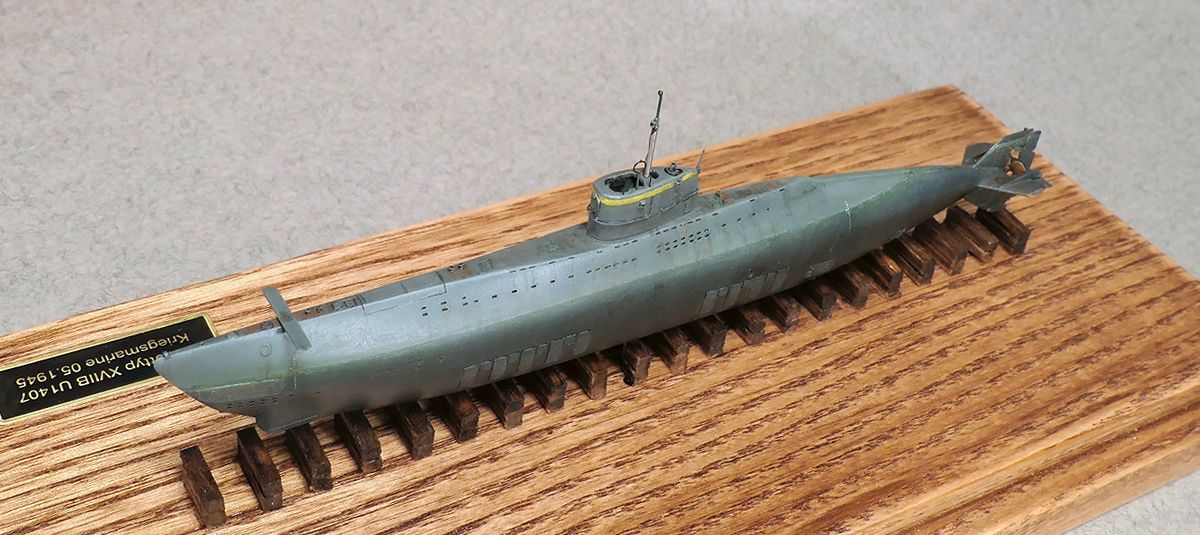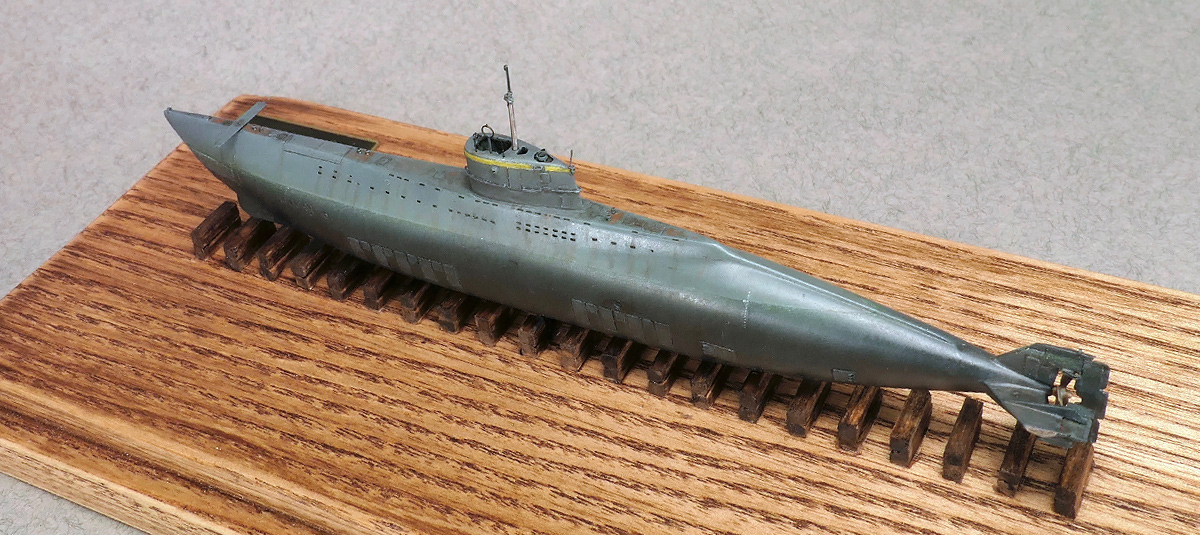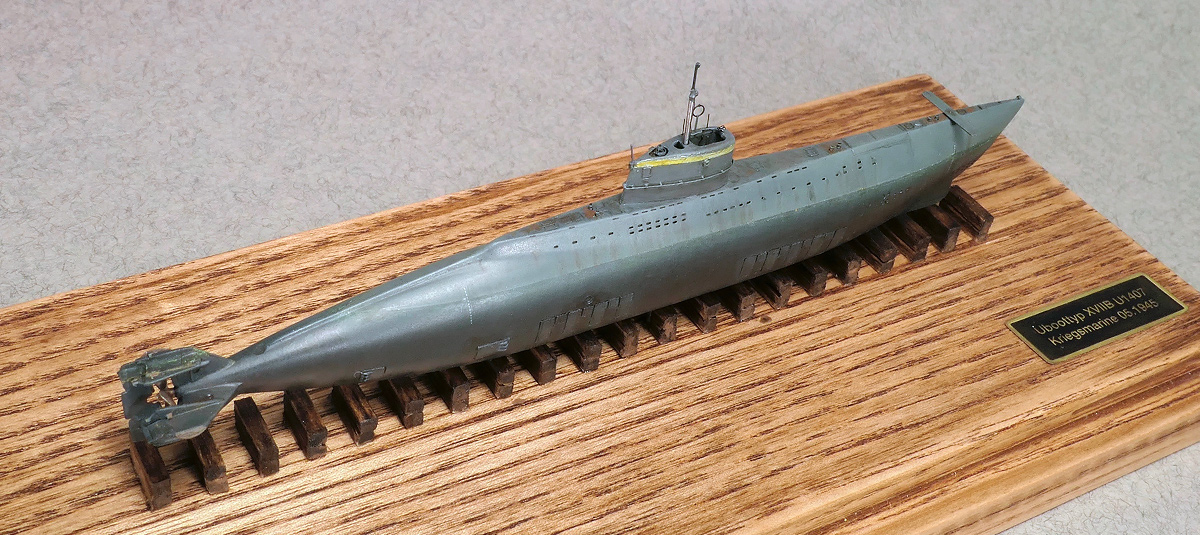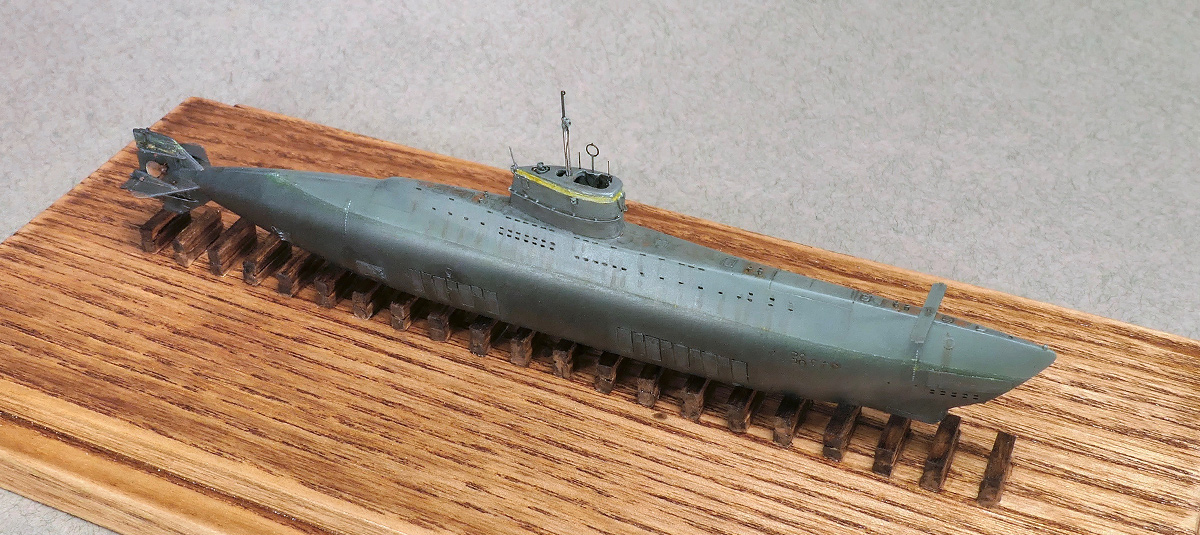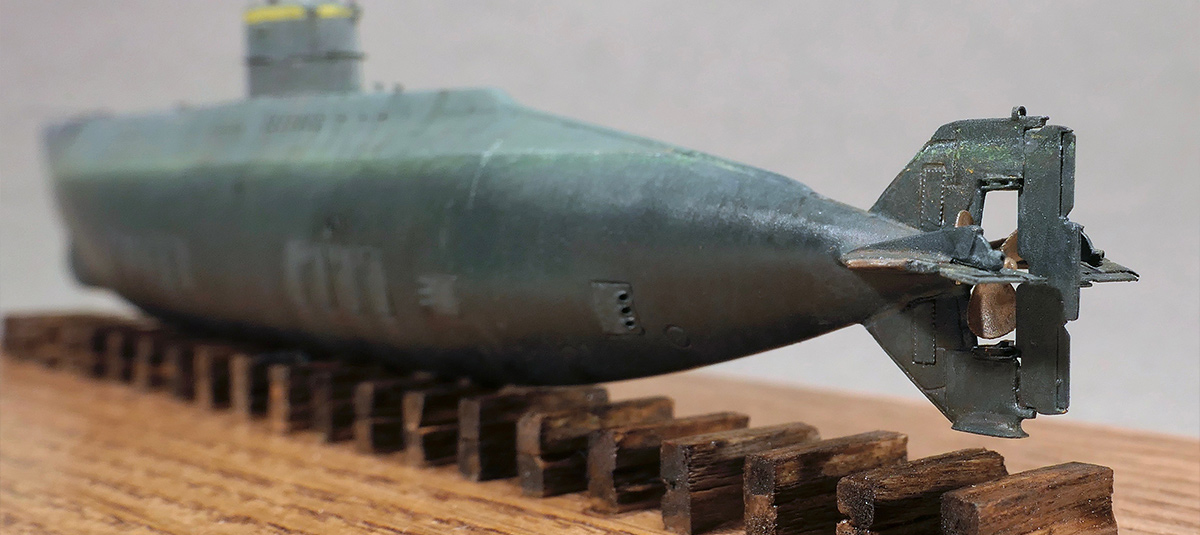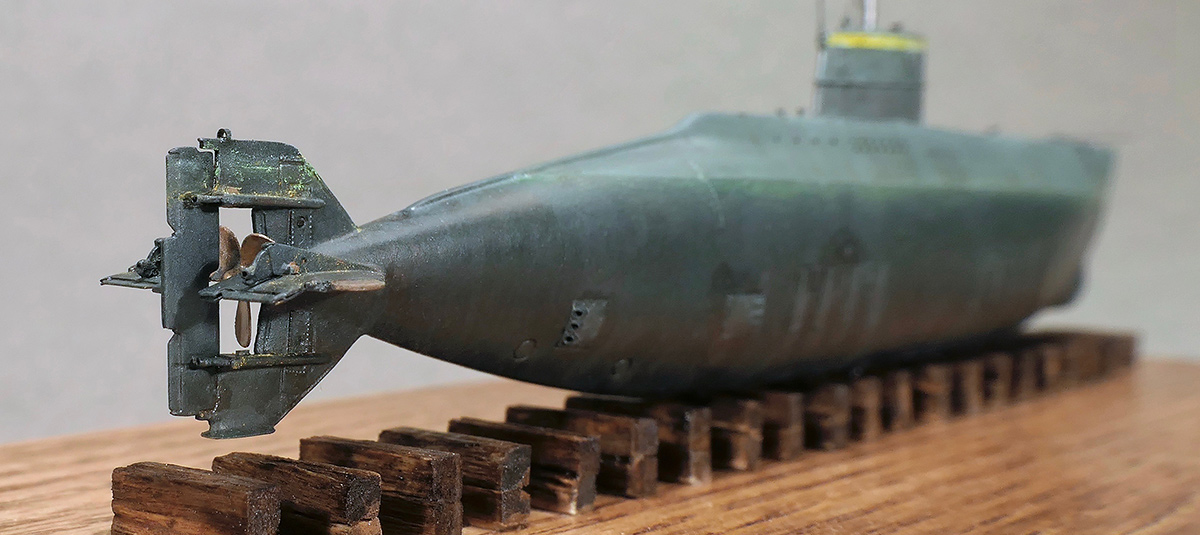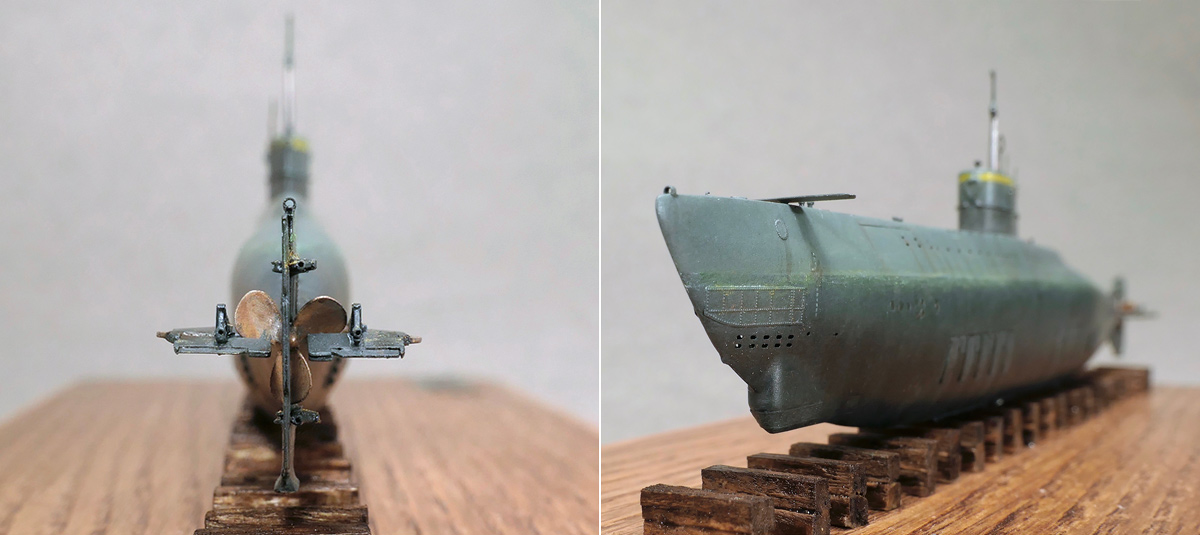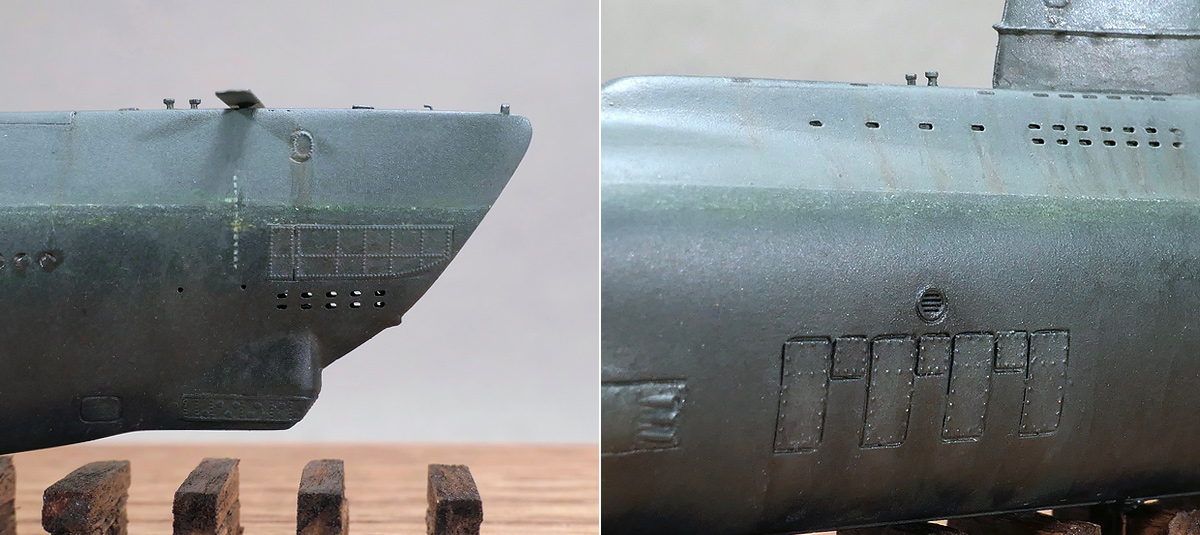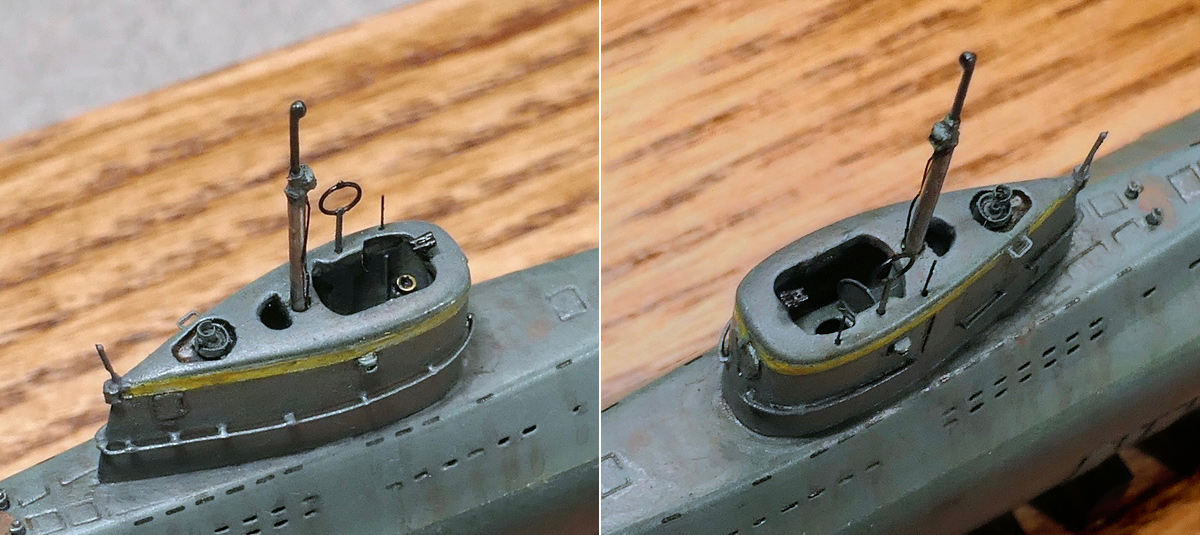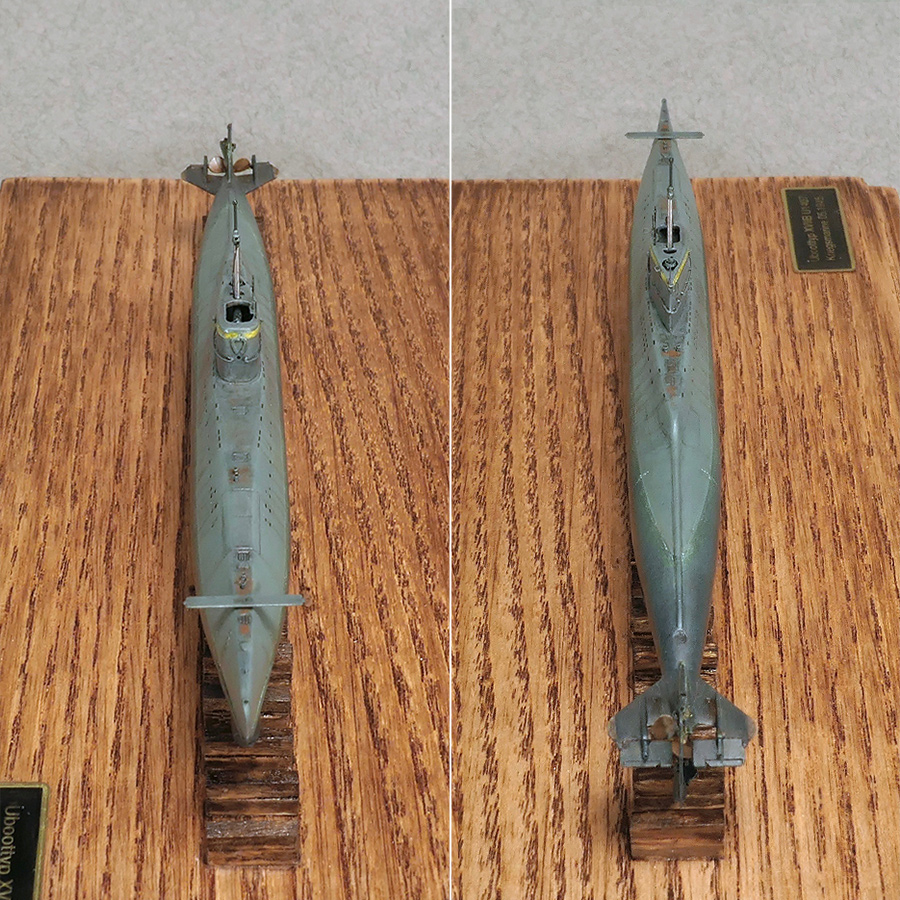 One last pic to show the size of the model: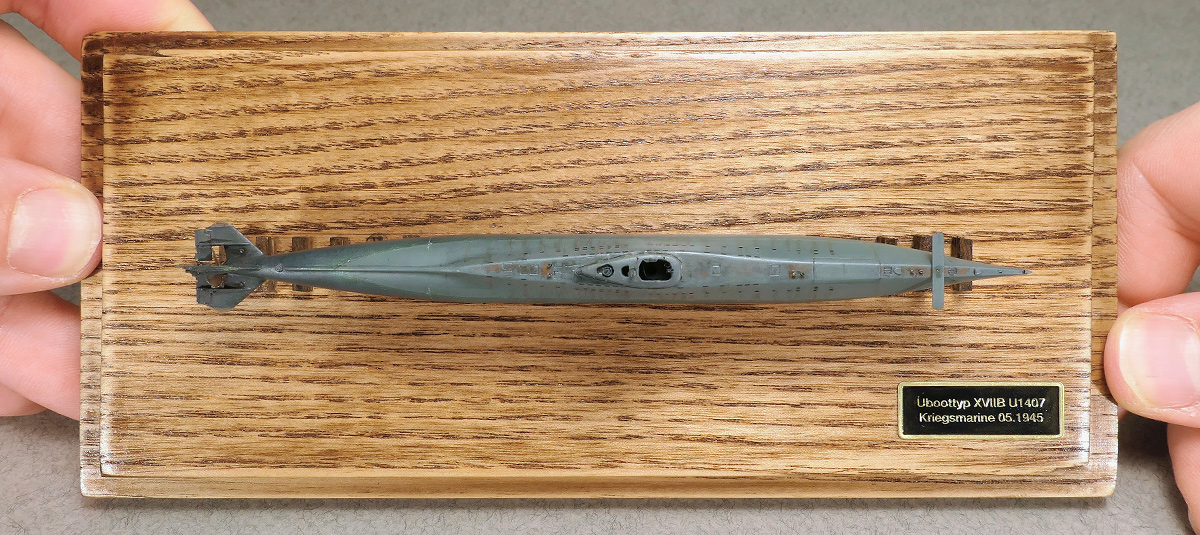 Thank you.