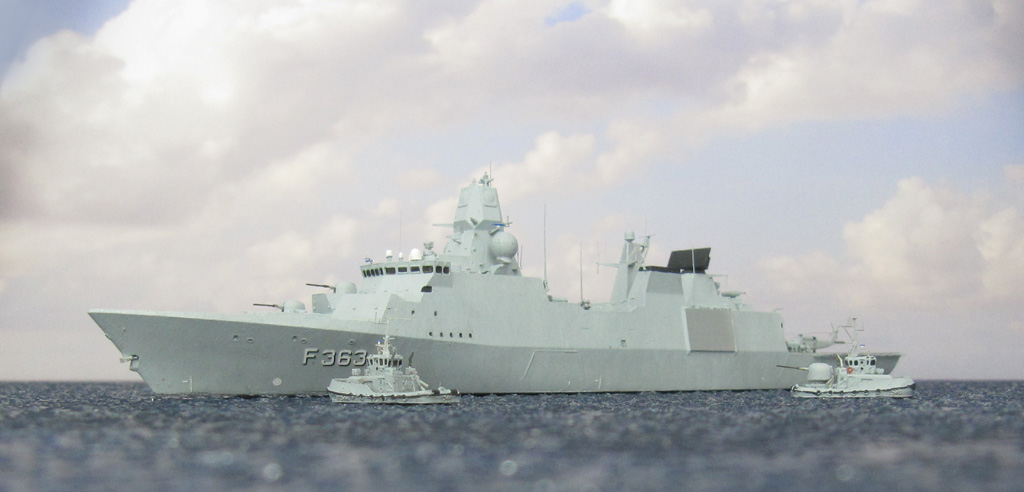 The Danish frigate
Niels Juel
is one of the three ships of the Iver Huitfeldt-Klasse. She is optimised for anti-air warfare and is has radar and weapons systems similar to the German Sachsen class and the Dutch De Zeven Provinciën class. The hull is similar to the support ships (frigates) of the Absalon class.
Niels Juel
was built 2009 to 2011.
The model was built using the Dodo Models kit (
kit review in German
). It is a very good kit. Care is necessary because of the instructions. Some of the parts are not labelled there and some could be easily overlooked. The kits contains also the tugs
Arvak
and
Alsin
, the later loaded with a 7.62 cm turret.
More about the real ship and the model:
http://www.modellmarine.de/index.php?option=com_content&view=article&id=5956:fregatte-niels-juel&catid=112:lars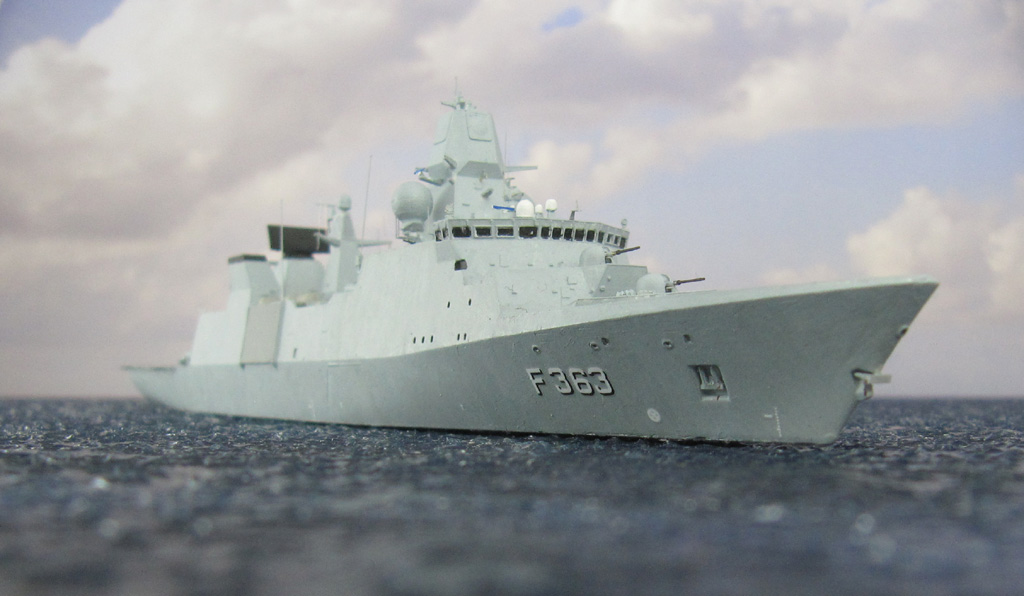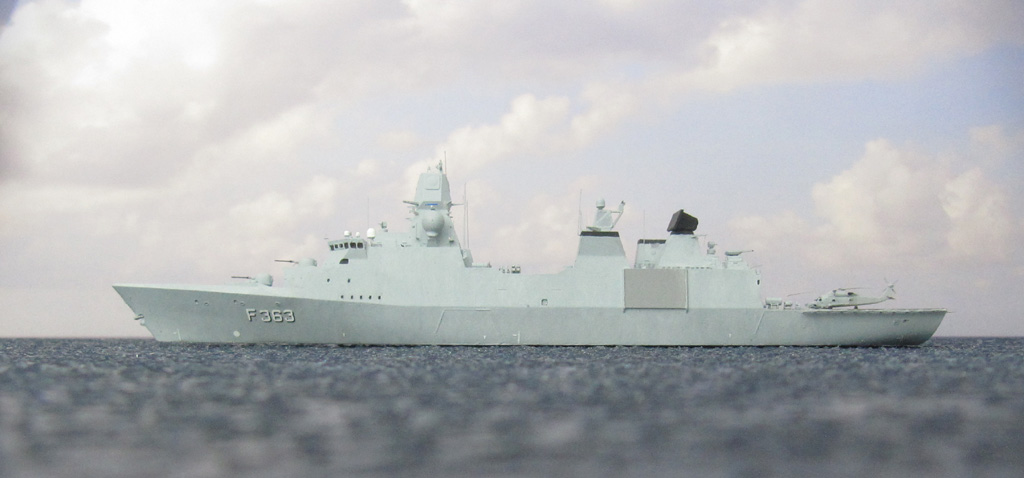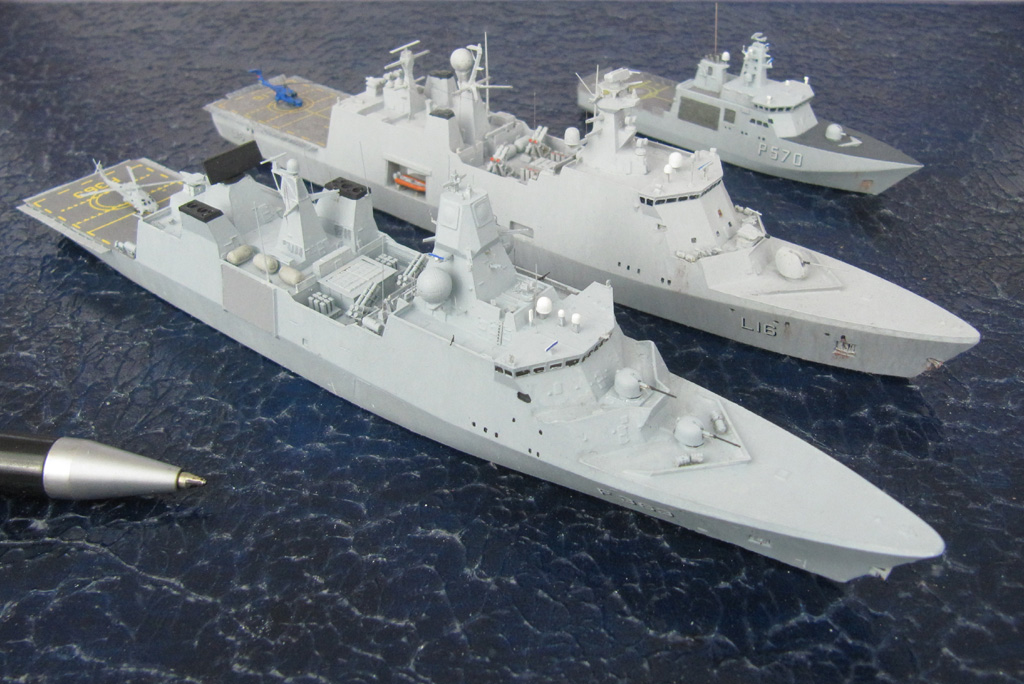 (with two other modern Danish ships,
Absalon
(NNT) and
Knud Rasmussen
(DFNM))