This project started as a two week fun build to get me out of a long, frustrating tin can I was work on at the time.
Construction halted suddenly due to a puppy who got intensely curious as to what her new owner was spending SO much time working on. She... sat on it.
This was with one week into my build. Maine was 80% done.
She's been sitting on my shelf, collecting dust now for almost a year. I decided that I would attempt to finish her, giving myself a week. I used some generic PE railing and had to do some mild scratch work to replace lost parts. Masts were replaced with brass and and rigging is sprue.
Here is the result: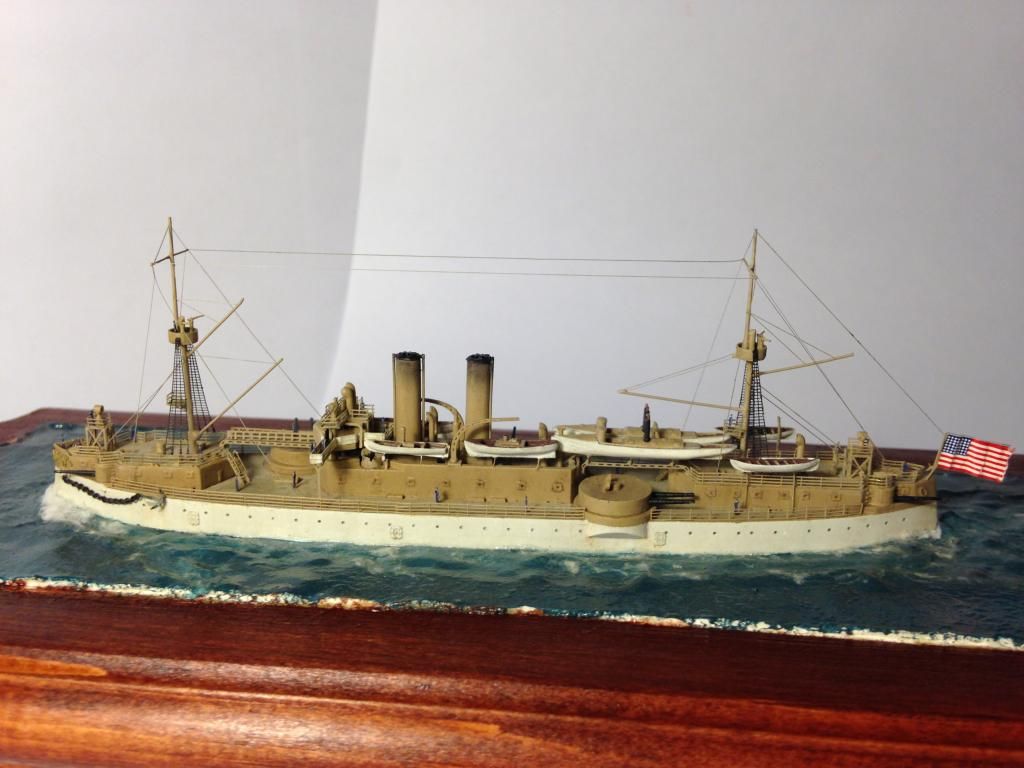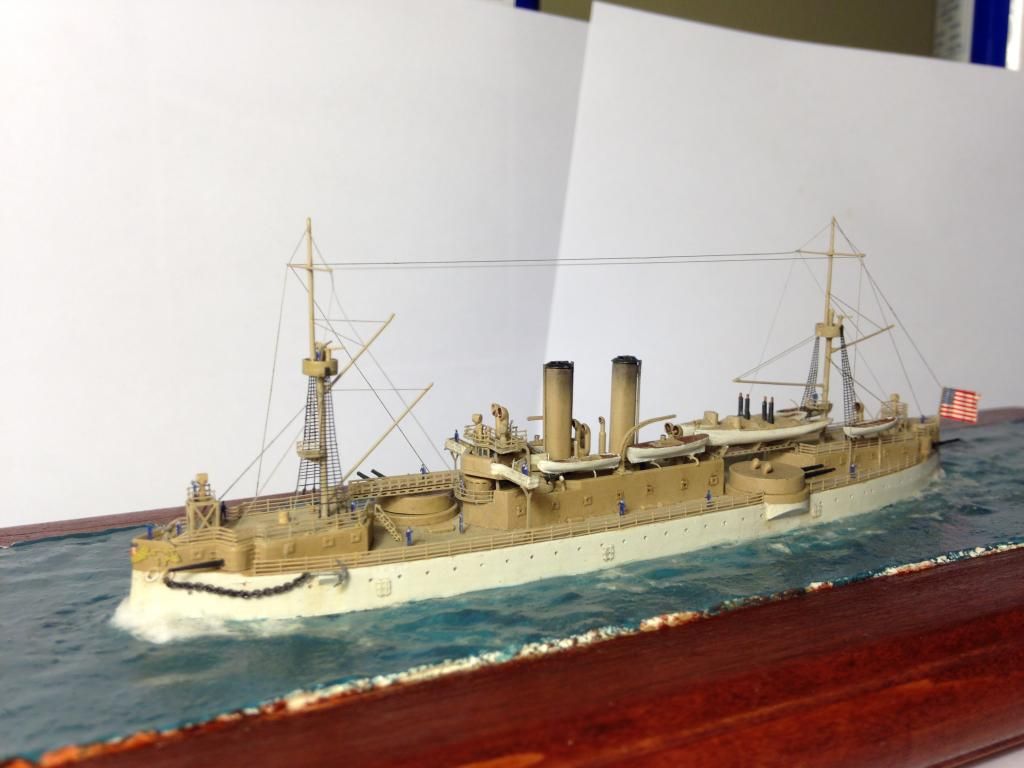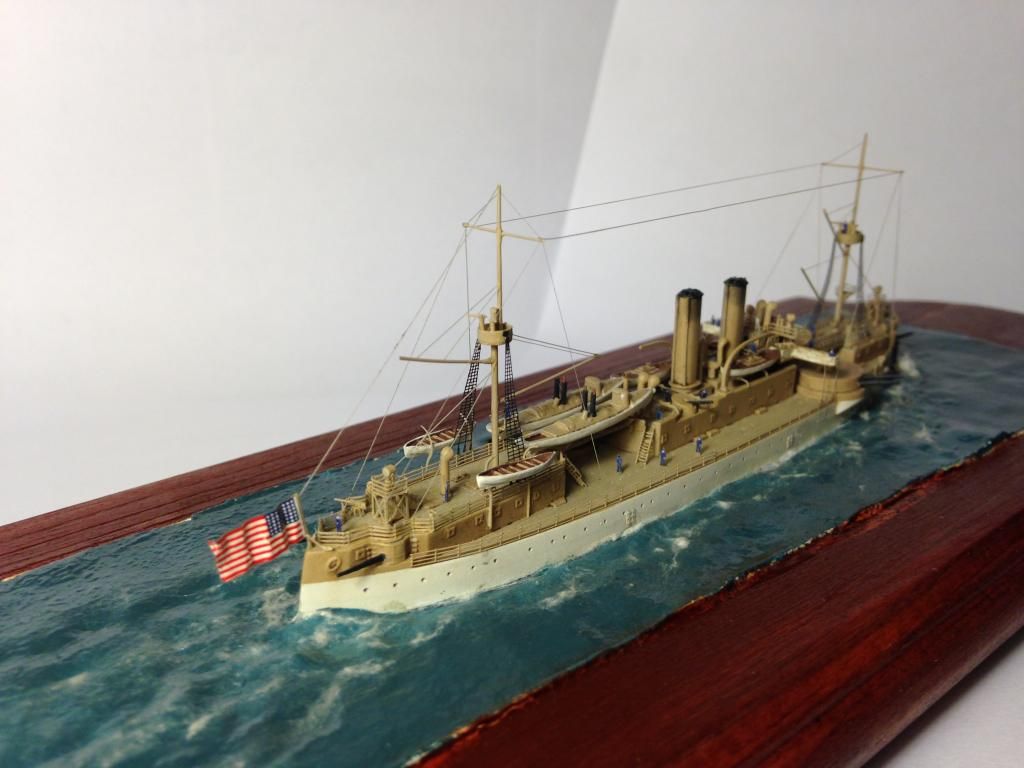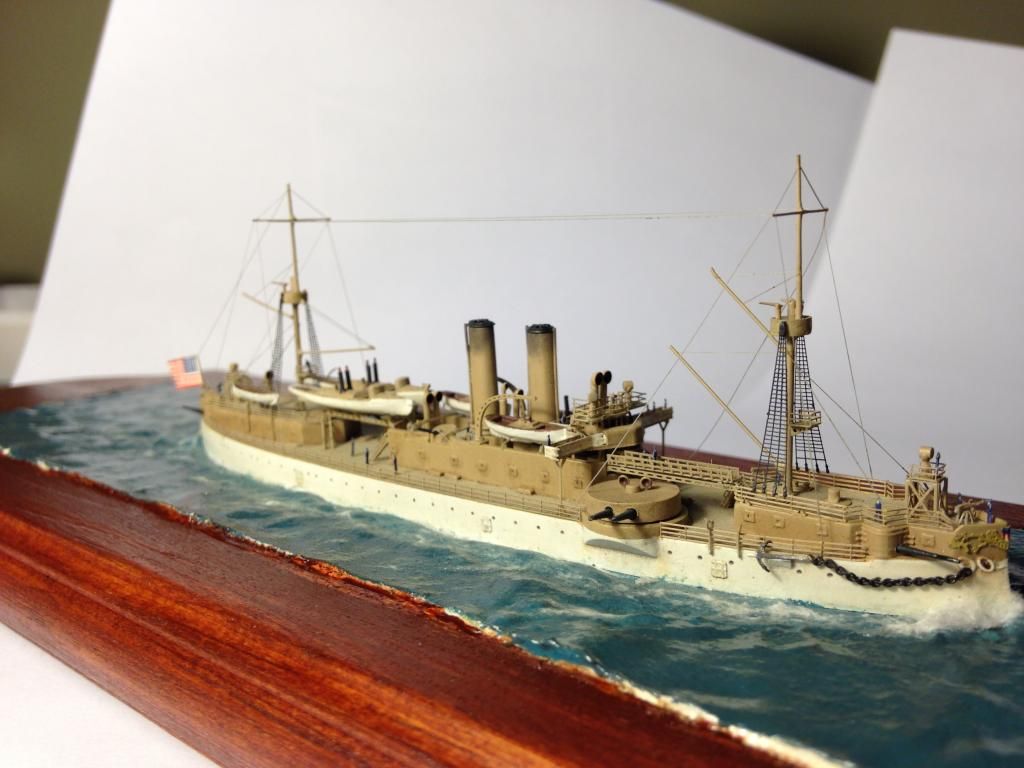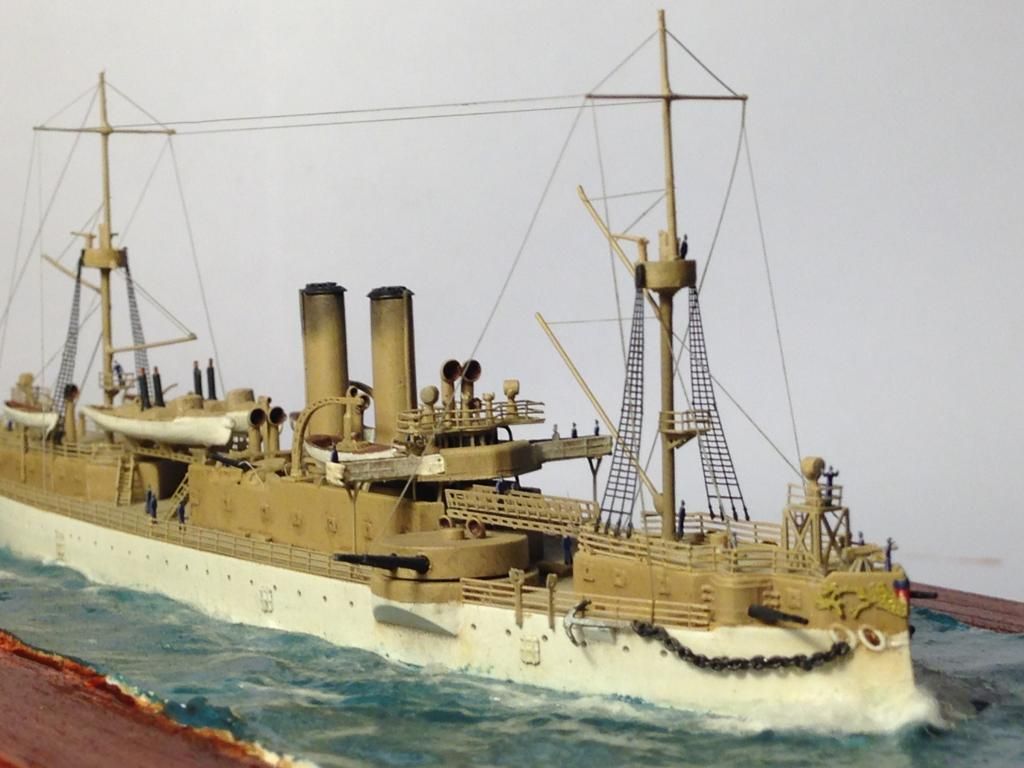 The water/wood interface will be covered by a border to hide the nasty spots there. Minus that, she's done and I couldn't be happier for a ship that, work wise, took 2.5 weeks from start to finish.