I've decided to finally complete this model. I have the Eduard PE set, Flyhawk masts, and recently bought Tom's set. I didn't want to take the aftermarket TOO far, but hate how utterly basic the damn bulkheads are.
I've spent this evening detailing out the aft deckhouse with scrap PE hatches, some styrene strip, and windows. I'll be working my way forward with PE and putty.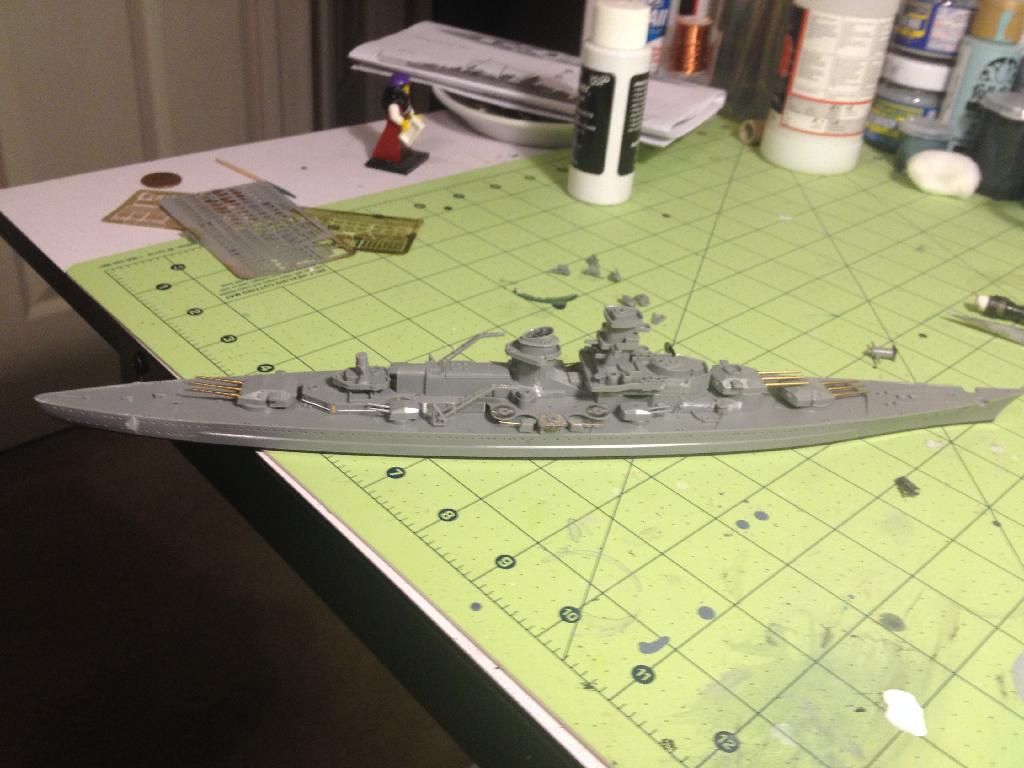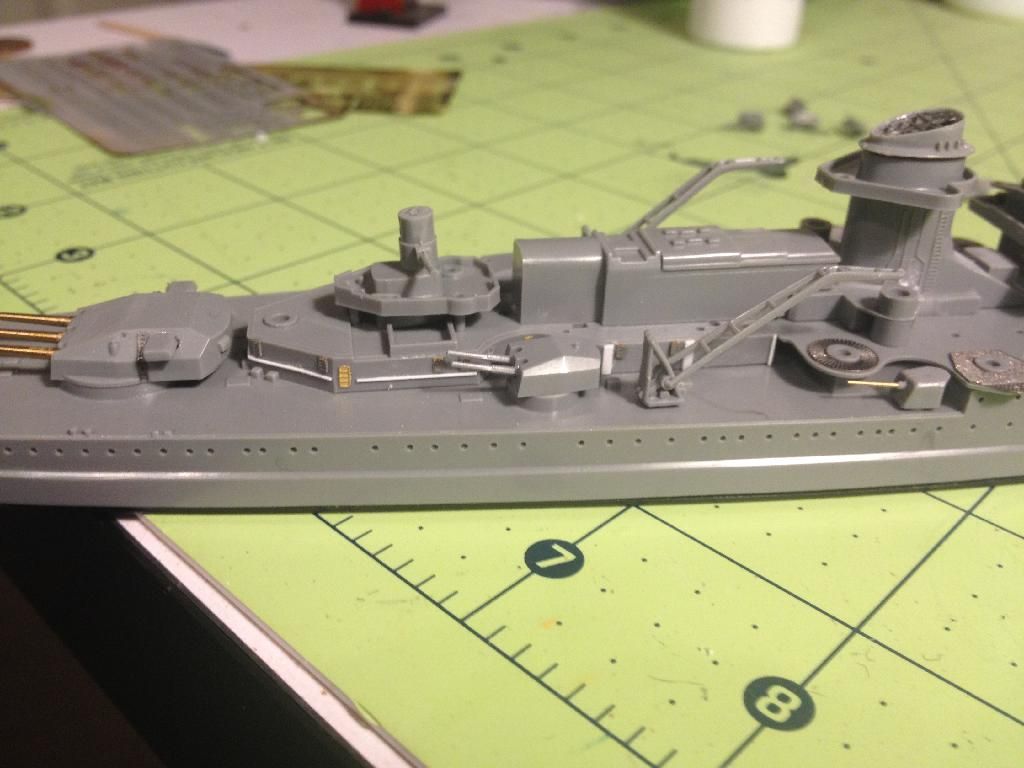 I WILL be replacing the cranes with PE equivalents, but not sure if I'm going to buy brass for the 15 cm guns... kind of want to do this on the cheap.