Great job Mark, she looks fantastic!

After a few days of hell, I can finally say Ive done with the hardest part. All scratch built based off pictures, with plastic and cut-up staples. I think Ive managed to accurately (as I can in 1/700) build the top mast shape, with the exception of the beams being slightly too large. Big thanks to the warship book, got a picture I havent seen on the internet. I put my built mast next to the picture in the 2nd image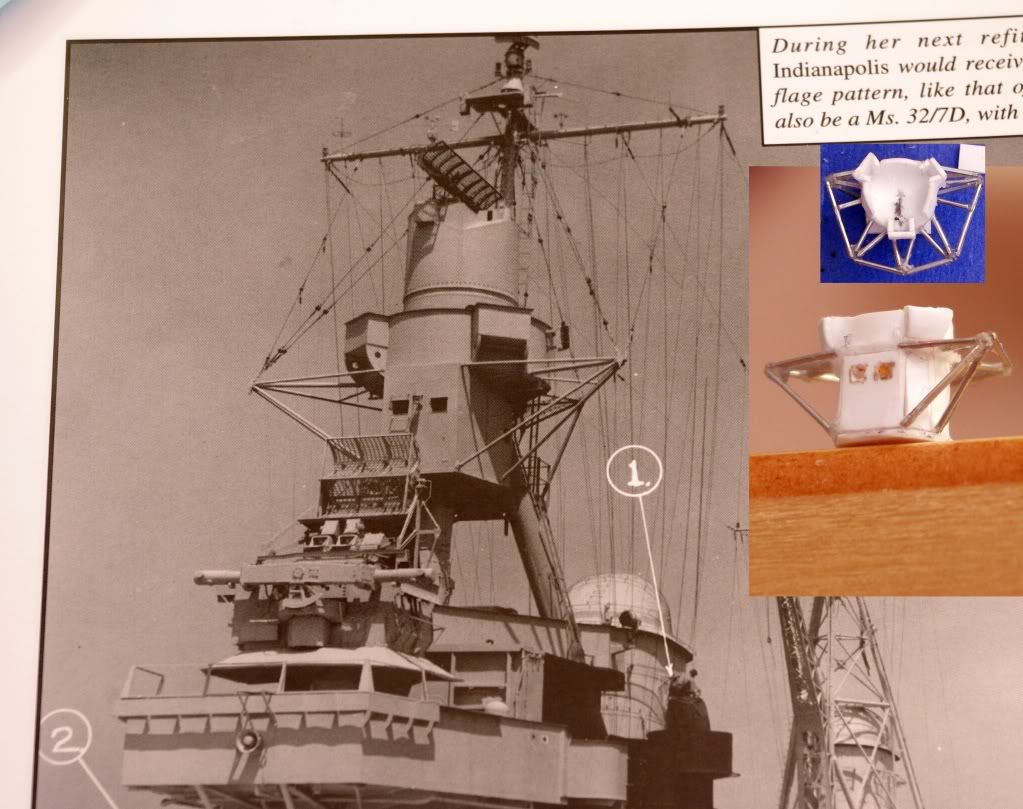 Less than 2 months, hopefully I can finish!