russclark wrote:
hi dave .yes it was a bit of a disapointment seeing a american heavy cruiser instead of a pocket battleship,i solved a issue in 1/144 she would be 50.8 "long not 57".57 would have been1/150 scale.derflinger would be cool also.do you know of a site that would have plans in 1/144,i can't seem to find any.
Hi Russ I don't know of any down loads for Derfflinger but one of the good methods used by some is the card equivalent, which in some ways is more useful than a drawing as it can be transposed as a template. Marcle Models have huge selection of model ships, the Derfflinger being one of them .
http://www.marcle.co.uk/cataloguehome.html
Here are some pictures taken at these years Dortmund Intermodelbau. Card modelling is a major part of the modelling scene in Germany and the quality is awesome.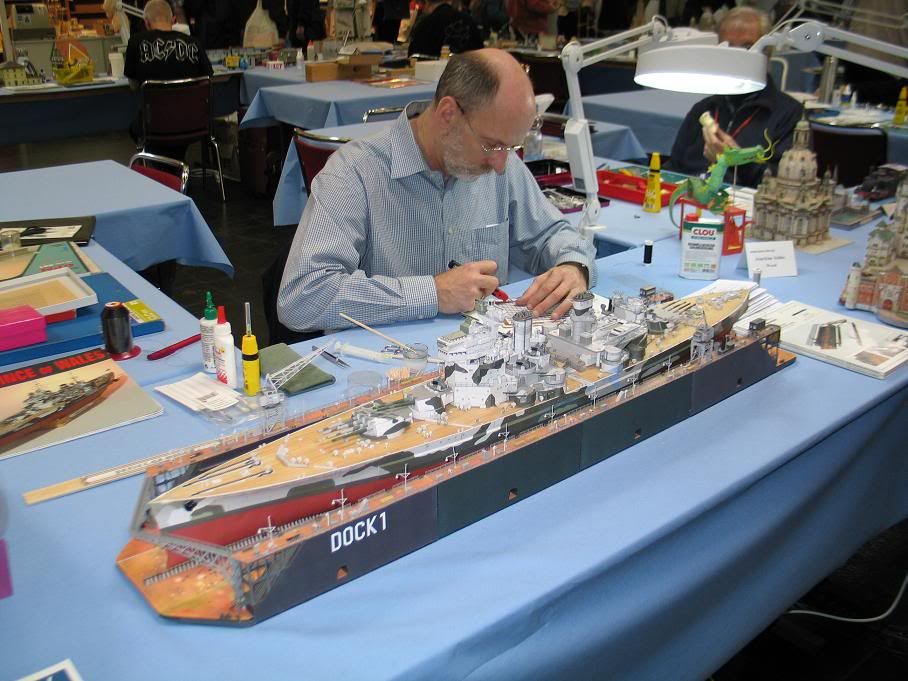 Thought you might like to see this a 1:72 Graf Spee, also at Dortmund.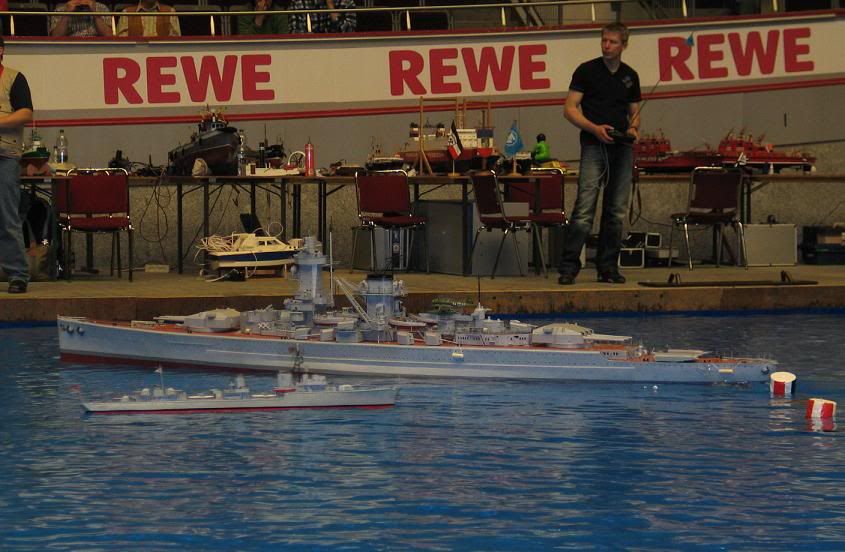 Dave Wooley