The last outstanding job on Kiev was the diagonal rope that will form the covering over each of the crash barriers. Some months ago I made these from etched fret for the crash barriers located right aft . For the remainder I have explored a different medium to achieve the same result at a fraction of the cost. So here is the very last part of the Kiev build before I show the entire model as a completed build.
The barriers are covered with diagonal rope matting for this I decided to make use of an inexpensive sheet of aluminium reinforcement mesh.
However there was a problem in its cross section .To reduce this and achieve the desired rope matting effect the aluminium matt was sanded down until the thickness was almost compatible with that of the PE.
Aluminium mesh has the advantage of being very soft and malleable but above all it is very easy to cut.
The length is cut to size
A prepared section that will correspond with the frame of the crash barrier. Here 20 where needed, these where all cut to size and painted a very light grey as they appear is the photos.
Mesh and barrier ready to be fitted together.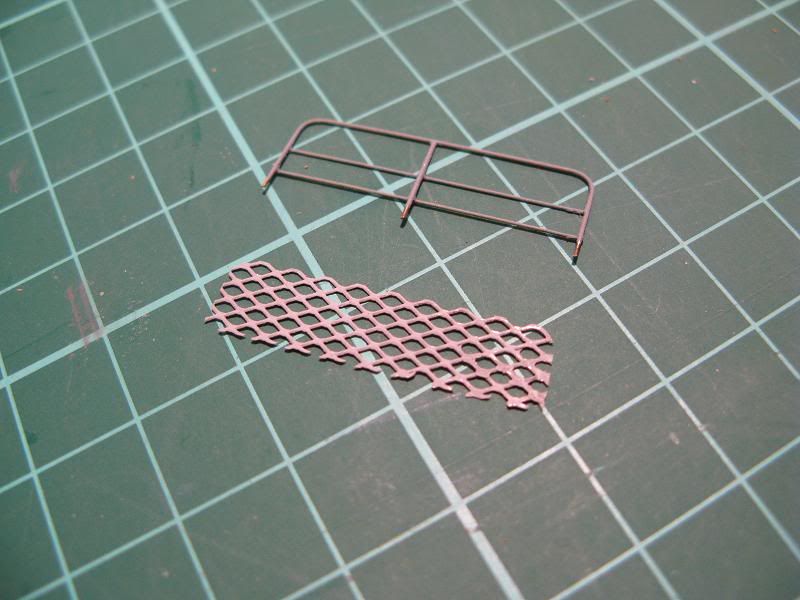 This is made up from the etched fret
This is the results from the aluminium mesh
Once again the stern crash barriers using etched fret
The barriers using the reworked aluminium mesh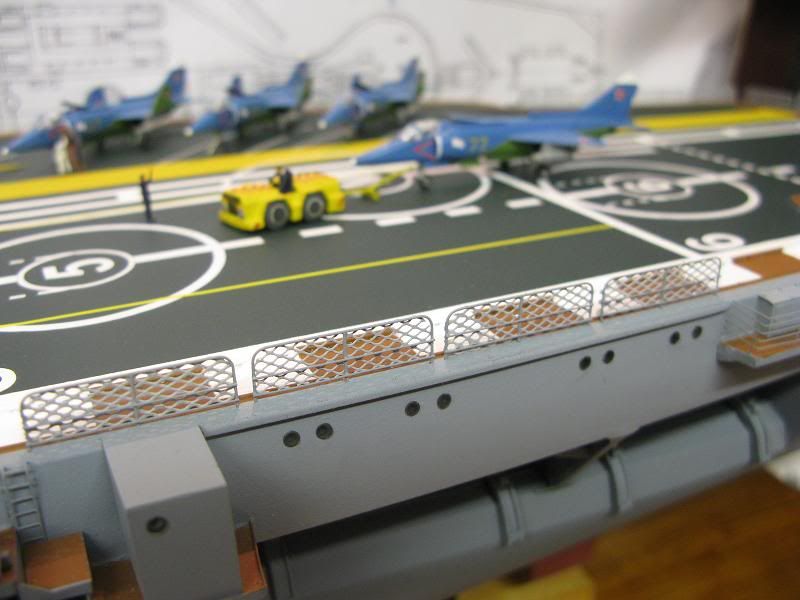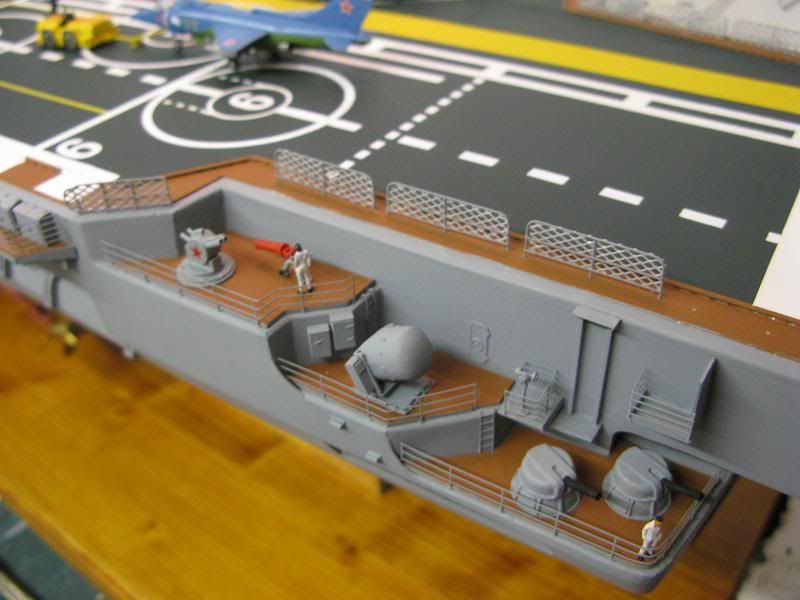 Well that is it as far as the construction side goes all that remains are a few pictures that I'll post up as a post script which will show Kiev for the FIRST time as a completed model.
Dave Wooley Completed model pictures next up .