I am waiting for a new model subject to catch my interest, so nothing is currently under construction or in planning.
In the meantime, I've been looking at entries in the Virtual Ship Modeling forum and various submarine projects. The 1/144 build of USS GREENLING (SSN-614) (
http://www.shipmodels.info/mws_forum/viewtopic.php?f=59&t=125875
) by Rdutnell caught my eye.
I served on her twin sister GATO (SSN-615) between 1981 and 1984 and rode the GREENLING for a week in early 1983 for my submarine qualifications. Both boats were then homeported at State Pier New London, Connecticut as part of Submarine Squadron 10 with the submarine tender USS FULTON. The squadron was disbanded in 1991 when the FULTON was decommissioned after 50 years in service. The remaining boats in the squadron were reassigned to Submarine Squadron 2 at the Submarine Base further up the river in Groton.
I made a scratch 1/192 model of the GATO in 2002 Then I made another model in 1/144 scale over 5 months in 2008. Both are made with 1/16-inch sheet basswood, except for the bow and stern areas that are solid from laminated 1/8 sheet. All the hull plating was curved in advance by bending them wet over a frame and allowing them to dry. That made final gluing easy.
The pictures here are of the larger model made in 2008. I used index card for details such as hatches, torpedo tube muzzle shutters, ladder rungs, safety track, and the blades on the screw. The model is shown as if fully submerged, so the deck fittings are rigged for sea and all masts and antennas are lowered.
The first six images were taken during construction to show various stages of preparing the hull.
The remaining images are recent ones of the completed model.
Attachments:
GATO 01.JPG [ 117.82 KiB | Viewed 2167 times ]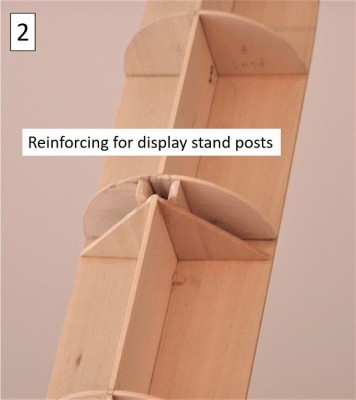 GATO 02.JPG [ 94.71 KiB | Viewed 2167 times ]
GATO 03.JPG [ 89.79 KiB | Viewed 2167 times ]
GATO 04.JPG [ 131.43 KiB | Viewed 2167 times ]
GATO 05.JPG [ 143.48 KiB | Viewed 2167 times ]
GATO 06.JPG [ 144.38 KiB | Viewed 2167 times ]
GATO 07.JPG [ 95.64 KiB | Viewed 2167 times ]
GATO 08.JPG [ 114.64 KiB | Viewed 2167 times ]
GATO 09.JPG [ 160.55 KiB | Viewed 2167 times ]
GATO 10.JPG [ 116.08 KiB | Viewed 2167 times ]