The flags are made of paper from a used shop till receipt (!!) which has a nice hard surface finish....
( I leave them on a window sill for a couple of weeks so as to check which are UV resistant --
very important--some cheap till receipt paper can go yellow.... )
I then use a fine blue ballpoint pen to make a series of crosses of the correct angles
I then hold the paper onto the window and trace the crosses thru from the other side.
Cut flags to chosen size- the blue cross is a constant irrespective of size
-(failure rate at cutting is high

) ... I make a lot of blue crosses....
I then sandwich the flag inside tissue paper
( so as to soften the radius of the creases and also absorb any excess biro ink)
and crumple the flag extensively using very fine pointed tweezers--angling the creases to reflect the weight of the flag and also the angle of the flag-staff in lightish breeze...
( have a look here also at my 1/350 French flags )
quoted from my Bouvet build article page 4
These ensigns were made on thin waxed paper, the white was masked with Tamiya tape--suitably de-tacked so as not to lift the surface of the paper and then coloured with artist water-soluble coloured pencils. When dry the flags were sandwiched in thin tissue paper and the brutal crumpling began.... After four failed attempts the result was to my liking--an Ensign stirred by about 10-15 knots of breeze..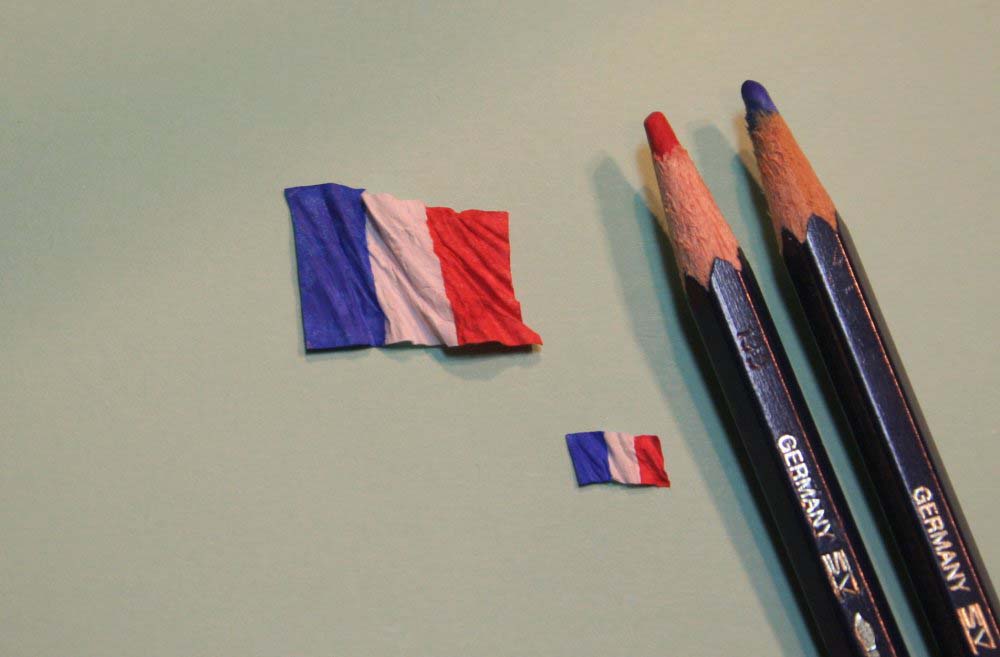 ( have a look here also at my 1/700 French flags )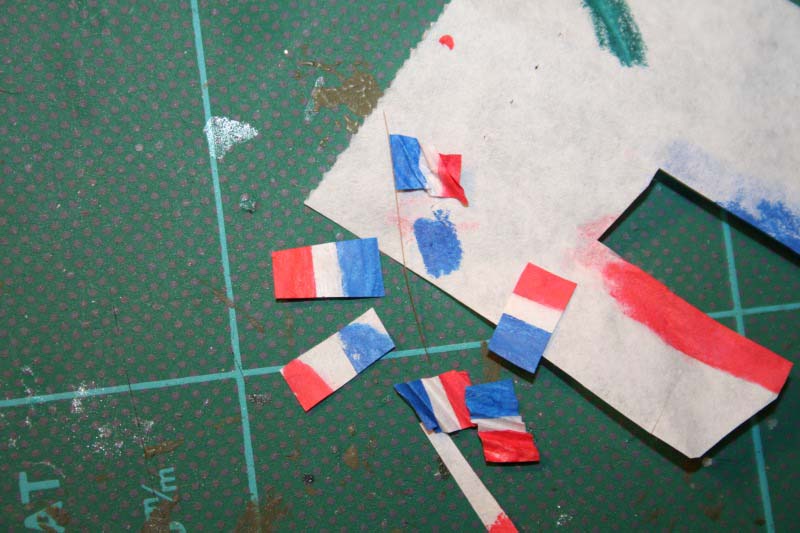 and 1/700 Austro-Hungarian flags
see more here:
http://www.modelwarships.com/reviews/sh ... index.html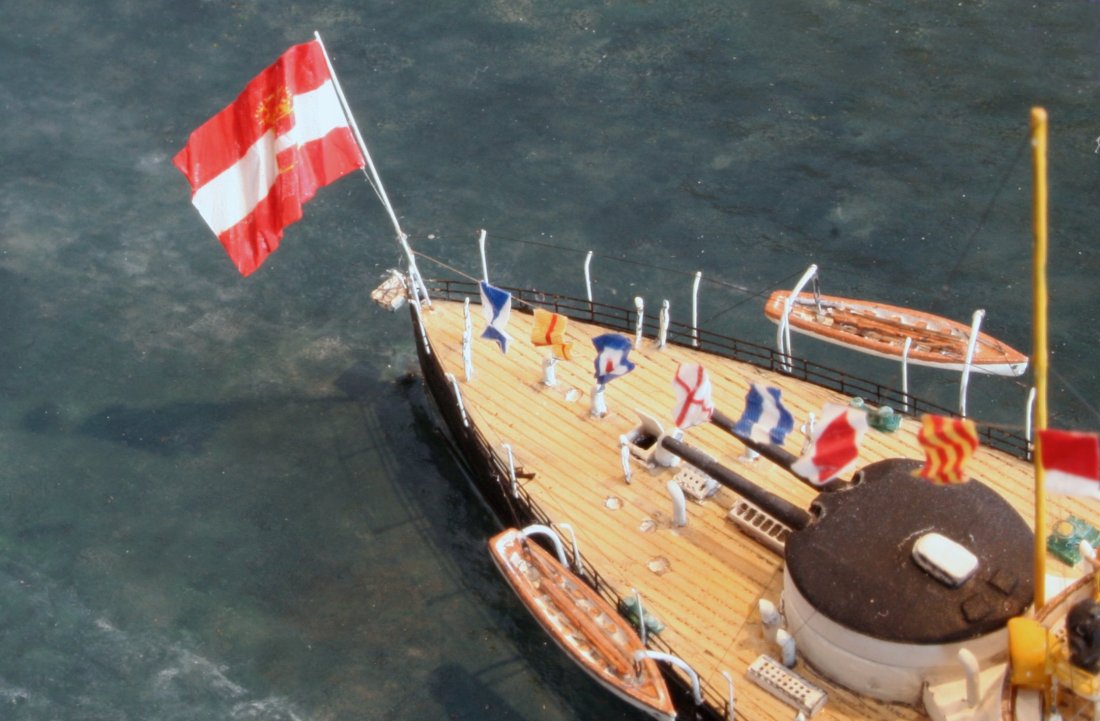 Hope it helps
JIM B
_________________
....I buy them at three times the speed I build 'em.... will I live long enough to empty my stash...?
http://www.modelshipgallery.com/gallery ... index.html
IPMS UK SIG (special interest group)
www.finewaterline.com