The yard work on the Tennessee has begun. Oh my aching heart! I keep telling myself it will look better in the end.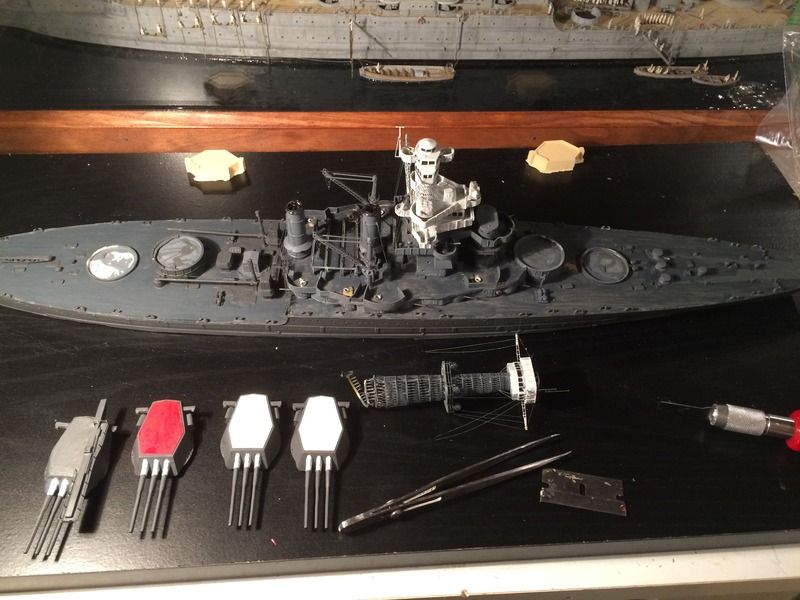 Nearly everything I have taken off so far will be replaced with new, including new after market 5" guns.
There are a couple of things I noticed right away that I need to replace on the quarter deck. First, the gun tub is all wrong for 1941. This is a '42 tub.
So, I'll be scratch building the proper tubs that look like this.
I also need to cut down that two story shed. The port side was two story because I believe it housed the projector room, but the starboard side had a single story shed that can also be seen in the gun tub photo above.
The main guns are in good shape and need just a little work.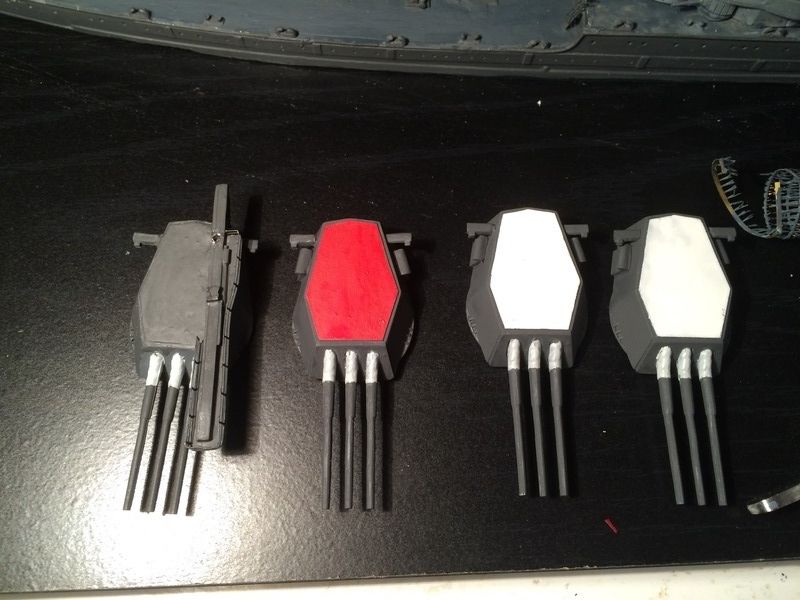 I added the first sign of battle damage to Tennessee. On top of turret #3 a bomb penetrated through the catapult before entering through the turret roof. This bomb did not explode.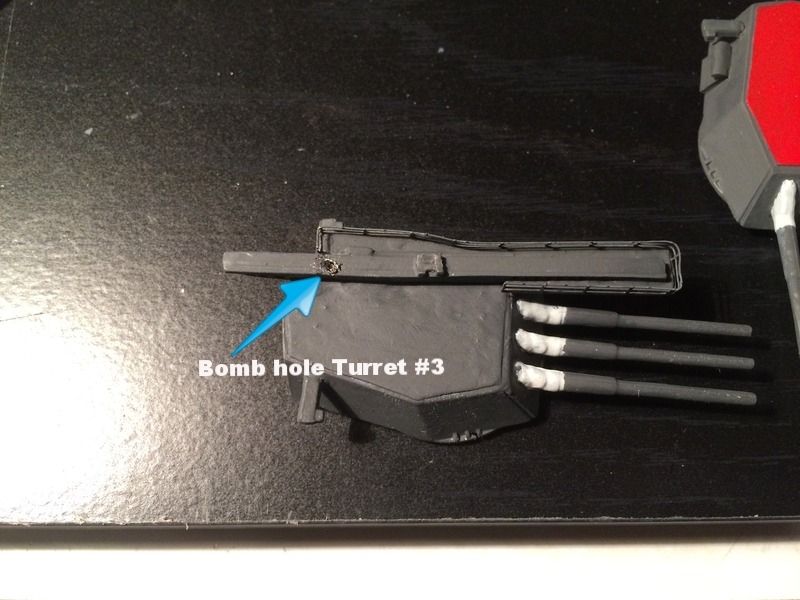 The center gun on Turret #2 took the only other bomb to hit Tennessee. The bomb landed right on or right in front of the blast bag. Photos right after the attack suggest that the blast bag survived somehow.