DrPR wrote:
The MSIs were pretty worthless. They bobbed around in the ocean like corks. They were underpowered and had a single screw that made maneuvering difficult. Top speed was 13 knots with a tailwind.
Ours where twin engineered on two propellers, with V12 Man Diesel engines, and when good tuned, they could reach 16 knots.
this is the only one I sailed on when I graduated from the engineering school, as a 19 years old PO: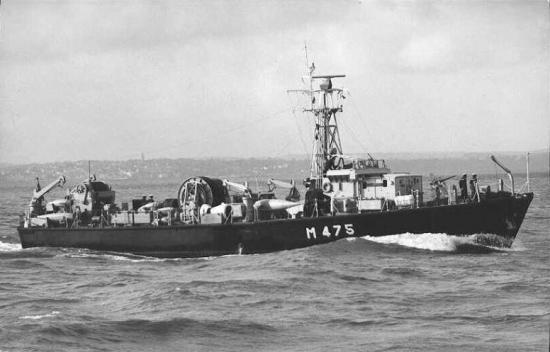 Yes, I got seasick, there were no showers, no hot water, and that stench when you went at sea, when all that oil in the bilges began to move around.
But it was fun, and getting out all that minesweeping gear out was quite an adventure (LL electric sweep, "Oropesa"mechanical sweep, "IV Victor" acoustic hammer), the front winch used to put out half that gear was hand operated!
The funniest part was to turn around in formation to sweep further on your "box"...
This was back in 1984, memories-memories...

_________________
Scared of Nothing , Always Thirsty
Just call me the "Cereals Box Killer" , I guess