Okay folks:
I am in the throes of uprooting from Wisconsin to Arizona, so progress has been on hold and slow, however, I did manage to get the boats painted and PE'd. On my Arizona build I used the Eduard PE Boat Cradles to replace the kit cradles. They really dressed up the boats and called the viewers attention to the added detail that they display in a busy part of the ship, namely the boat deck. However, they didn't cover the locator holes provided for the kit cradles so I had to fill them with bits of styrene rod and paint them grey to hide them or make them look like they belonged. I didn't want to do that on this build so I went ahead and used the kit cradles. Whilst doing this I was hit with the idea of using the framework of the PE cradles as that is what is most noticeable. So, I cut the framework out of the PE cradle and attached it, with some minor surgery to the PE, to the kit cradle.
As seen in the image below is the basic cradle framework;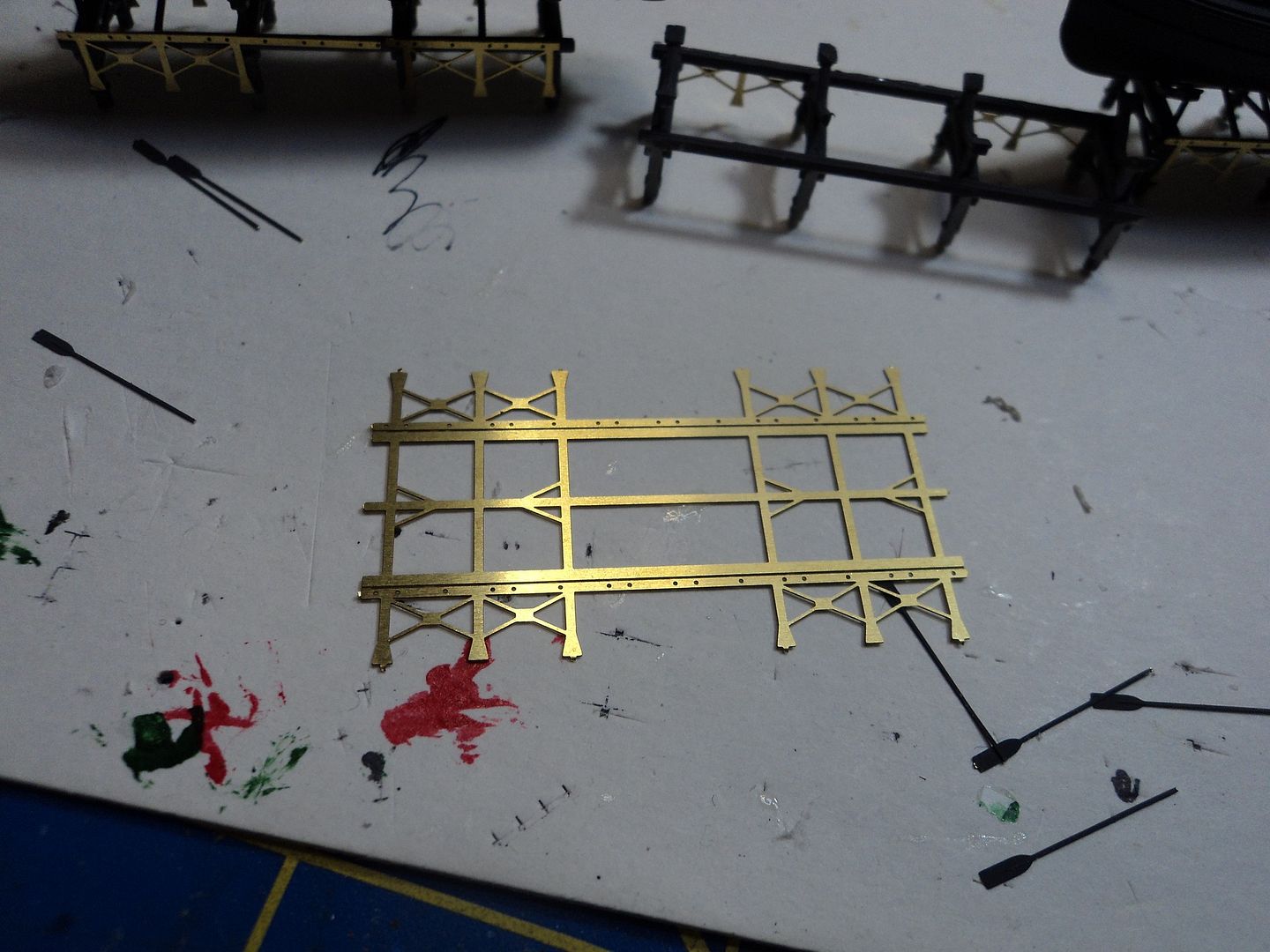 I then cut the support brackets off and attached them to the kit cradle as seen below.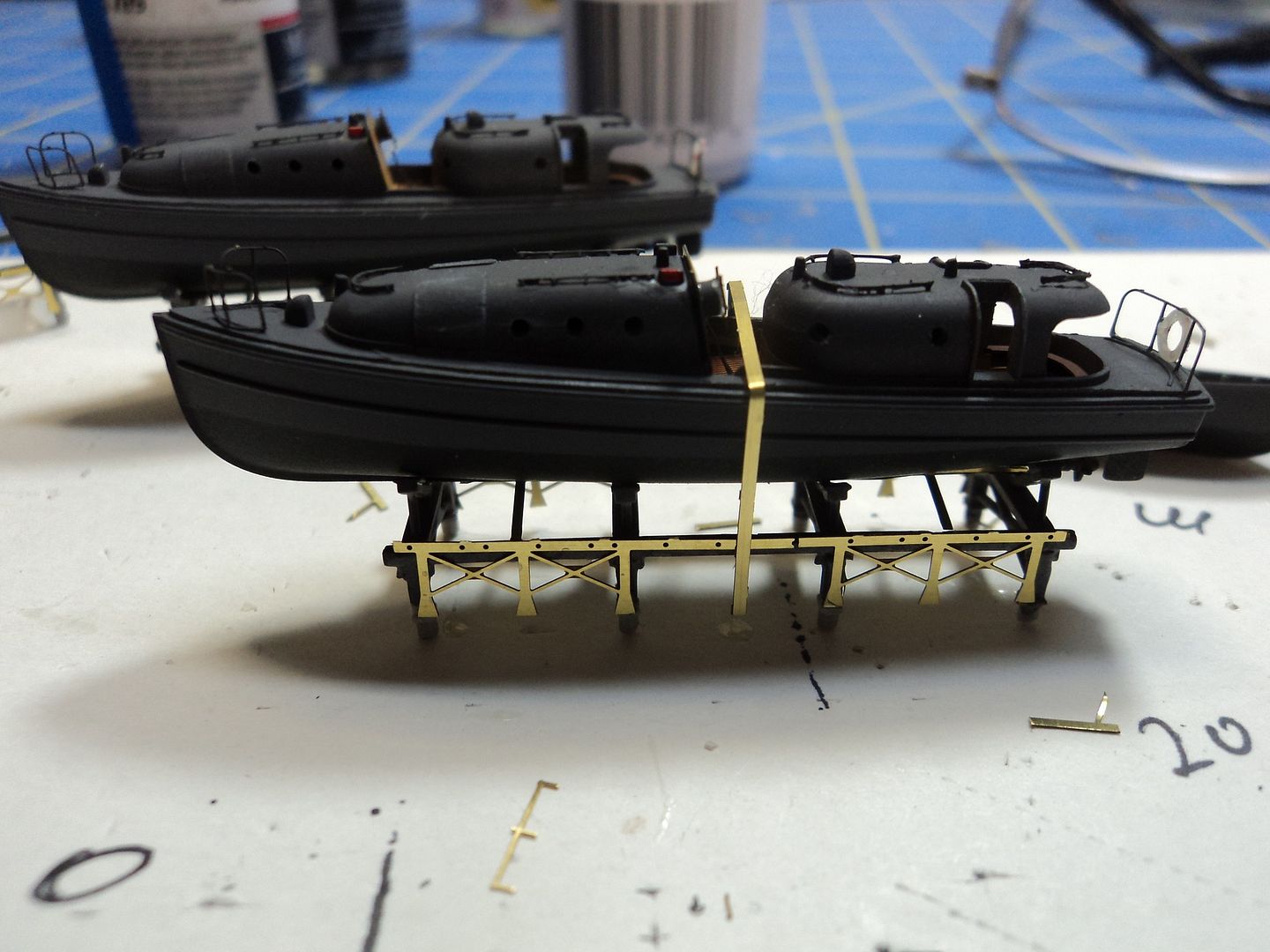 You can see that it isn't a perfect fit, but when painted it looks pretty convincing and adds detail to the boat cradle. I test fitted the cradle on the boat deck and with the cradle snuggly fit into the boat deck the added detail sits flush on the boat deck.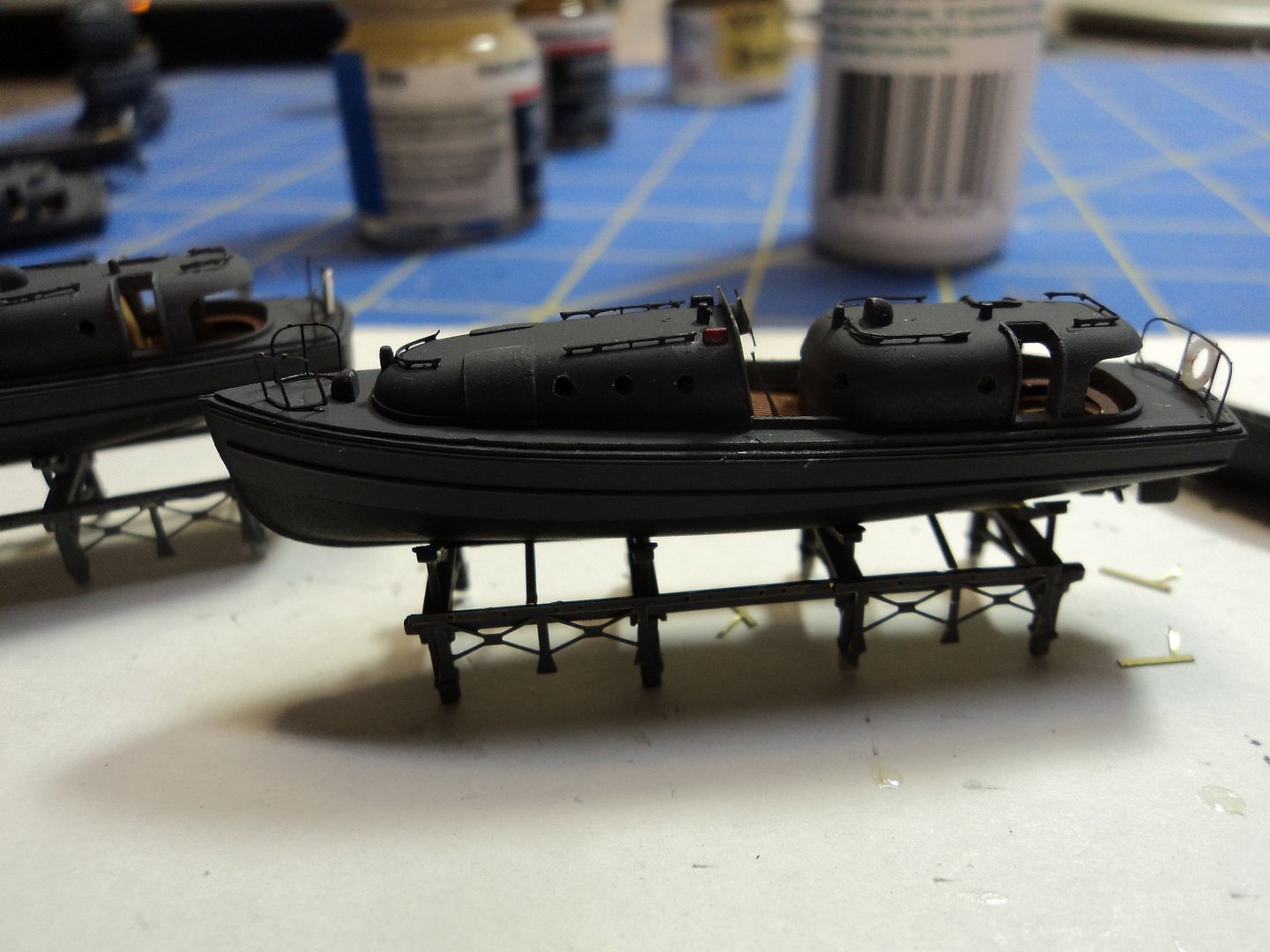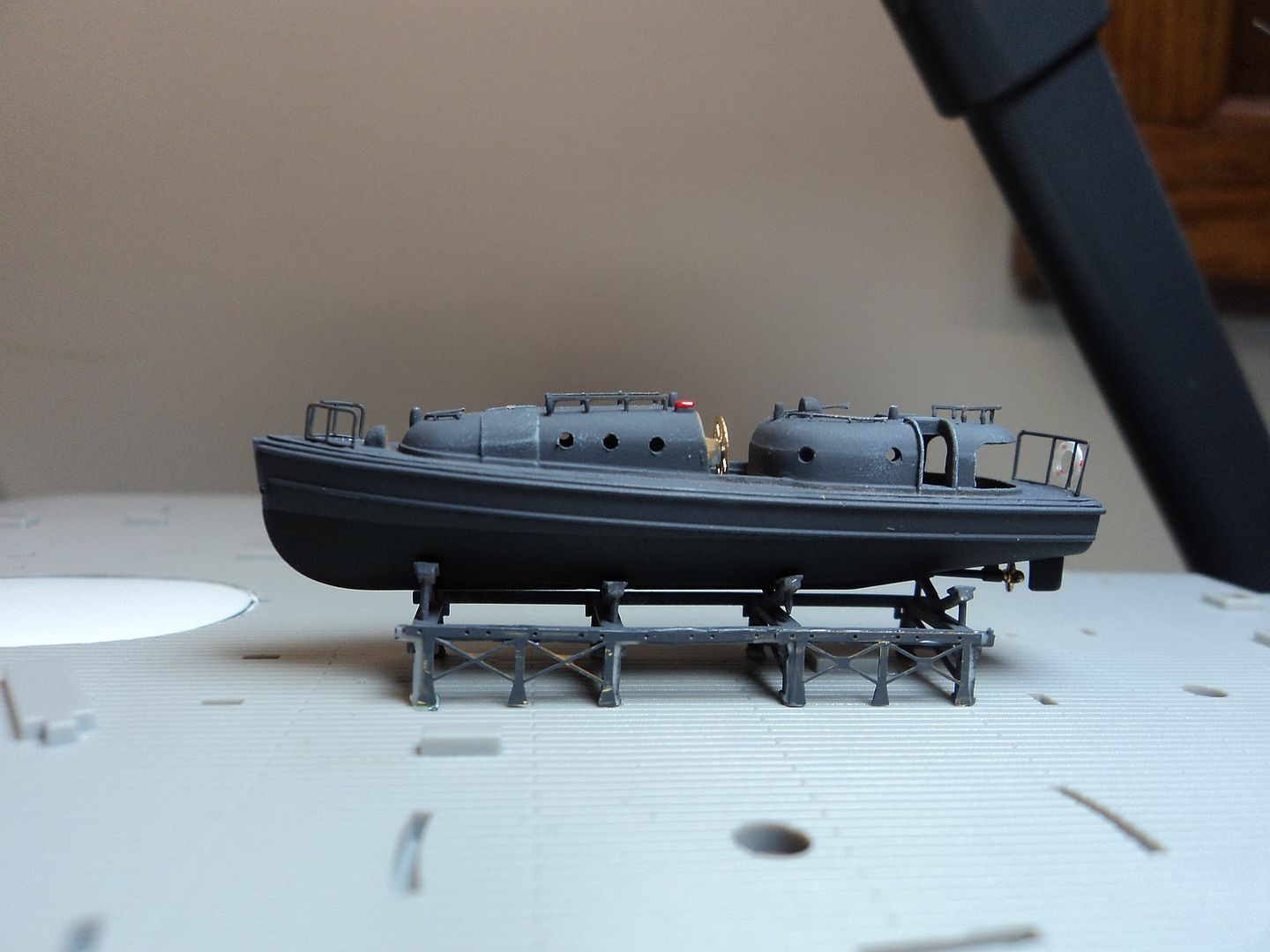 A little touch up to the paint, some crystal clear windows and this step will be finished.
Another thing I did was borrow and Idea from Jeff Sharpe's build of his Arizona. (Isn't this forum great? So many ideas and examples of great modeling) So, I had some extra 1/350 Wood deck lying about so I decided I would dress up the whale boats using the extra deck.
I redid the aft railing as it was for the wrong boat. But you get the idea.
I also tried to paint the decks of the Admirals gigs, but I decided not to go with that.
So I just painted them overall Dark Grey:
I looked for references for the gig's but other than Nimitz's gig and the photo that Jeff Sharpe sent me out of a Life Magazine, I couldn't find anything on the 5-D painted boats, so went with this. I did use the Eduard Interiors and will use these on the outboard gigs, as Pennsylvania had 6 gig's and I have two extra, Eduard gives you 4 interiors as AZ only had 4, so the non Eduard Boats will be stowed inboard.
_________________
Mark
Master Gunnery Sergeant USMC (Ret.)
http://www.modelshipgallery.com/gallery ... index.html
On the bench:
1/200 Rodney
1/32nd Wingnut Wings Post War NINAK