First this posting should (will) be moved to be under the SIMS class CASF thread. If you have not looked in the SIMS class CASF thread, I recommend that you do so.
Getting good views in the area behind the bridge and before the stack, of not only this destroyer, but pretty much ALL destroyers, is really hard to find.
I have looked at all the images I have, both drawings and photos, and I can't get a standard vent configuration for all the SIMS class units throughout their careers. But, in the attached fitting out view of USS HAMMANN, it appears to me that the vent is one of the types that arc over so that the exhaust points to the rear with a blower on the side.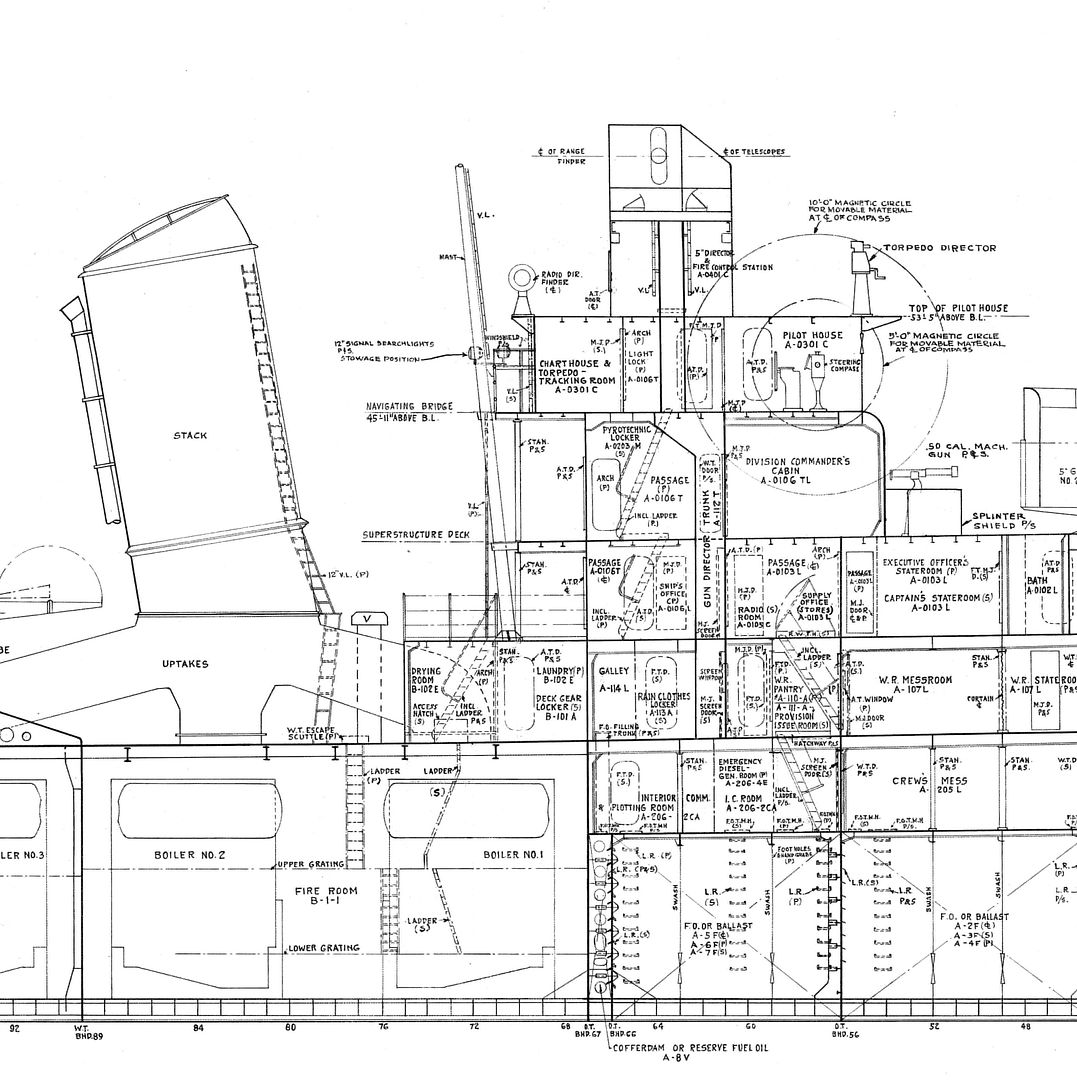 I don't have a good image looking down on the aft deckhouse for USS HAMMANN, but here is an image of a sister (USS MORRIS) with the same configuration before 20-mm guns replaced the 50-cal MGs. The vents either exit to the aft or continue to arc over so that the exhaust faces down.