Hello all,
been a while, but I'm back at the Alaska- hoping to finish her soon. This week I made the Mk37 directors..
I started out by hollowing out the directors- Might not save a crazy amount of weight, but.. every little bit helps down the line.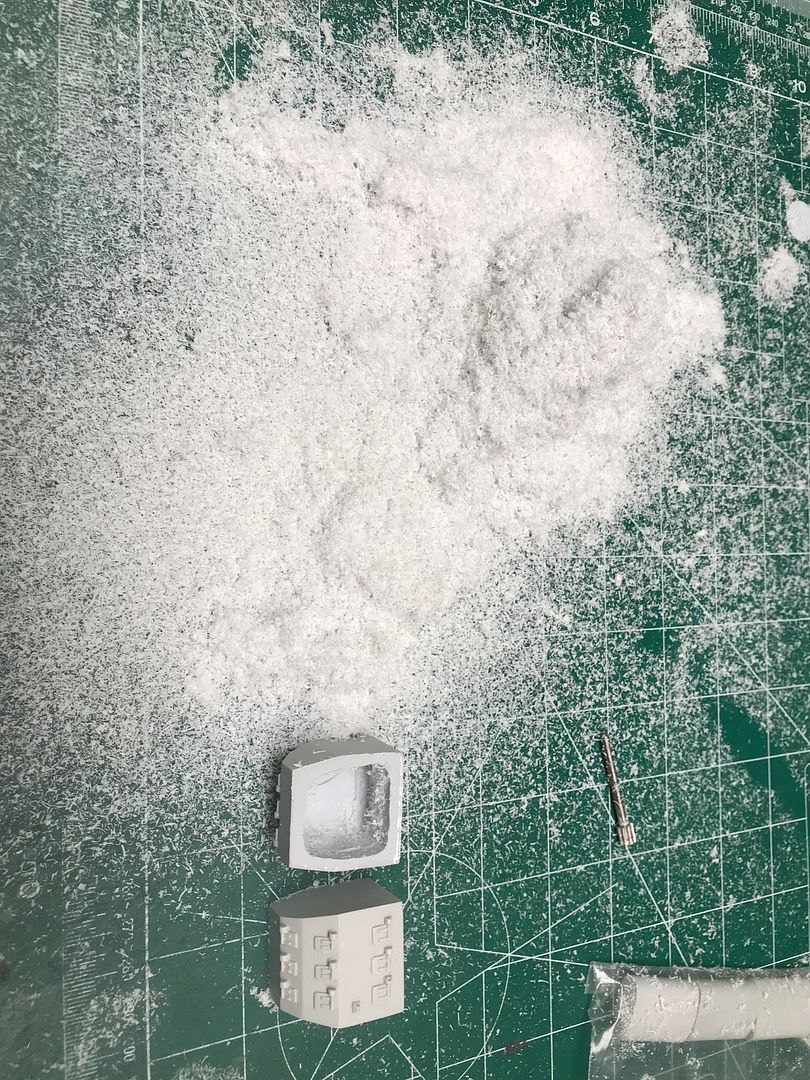 made the portion of the support for the radar that you see here. I use the piece in Scale shipyards photoetched Mk12/22 set- but cut away the leg portion, replacing it with .020 legs.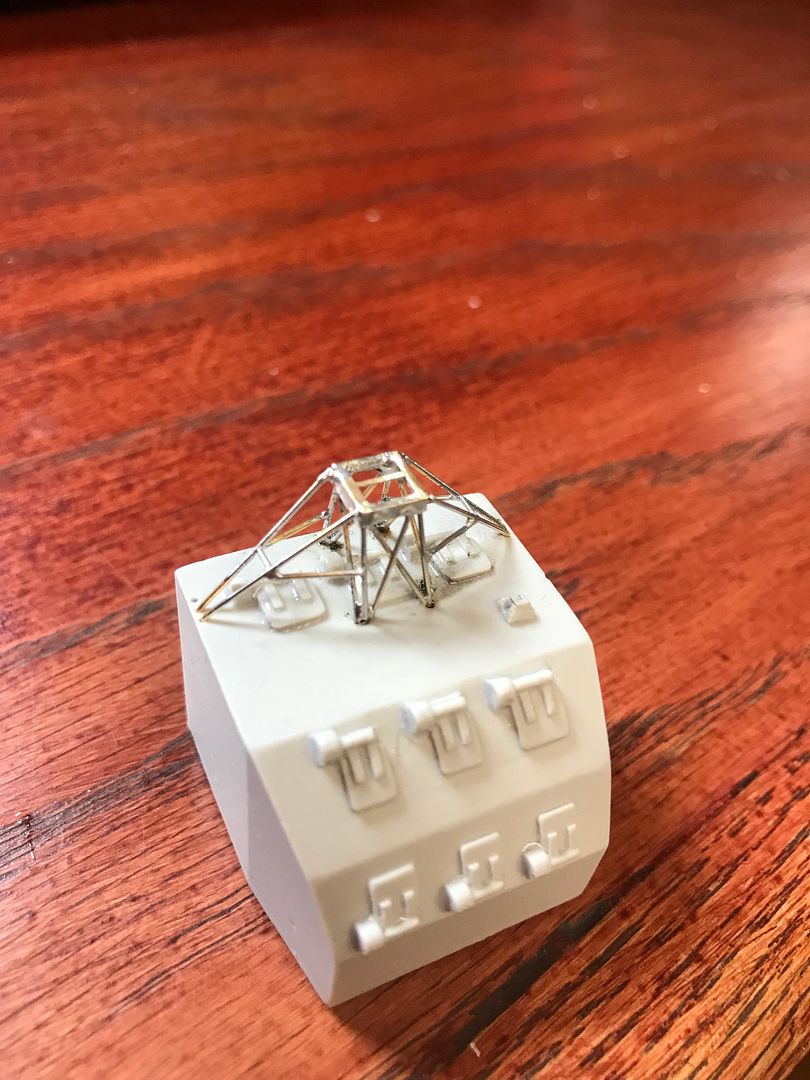 then move on to placing all the supports:
after this is all done, I built up the radar screens:
and then installed them on the directors:
and here it is, sitting on its barbette- which needed a visor installed over the peep holes. (which for some reason looks HUGE in this picture...)
well- thats it for now- thanks for looking in!
BRad