Between the dates of Sept. 13 and Sept. 23, 1940 USS Arizona was moored at Pearl Harbor for the final time that year. She would sail for the States on Sept.23 to receive her final refit at Puget Sound. Here are a series of photos of her during those 10 days at Pearl. She is moored at Berth F-7 outboard of USS Colorado. Ahead of her at F-6 is USS Idaho outboard of USS Tennessee. Aft of her at F-8 is USS Mississippi outboard of USS Nevada. USS West Virginia was at Berth F-5.
A rowing crew belonging to USS West Virginia rows right up to the hull of USS Arizona capturing some nice looks at her.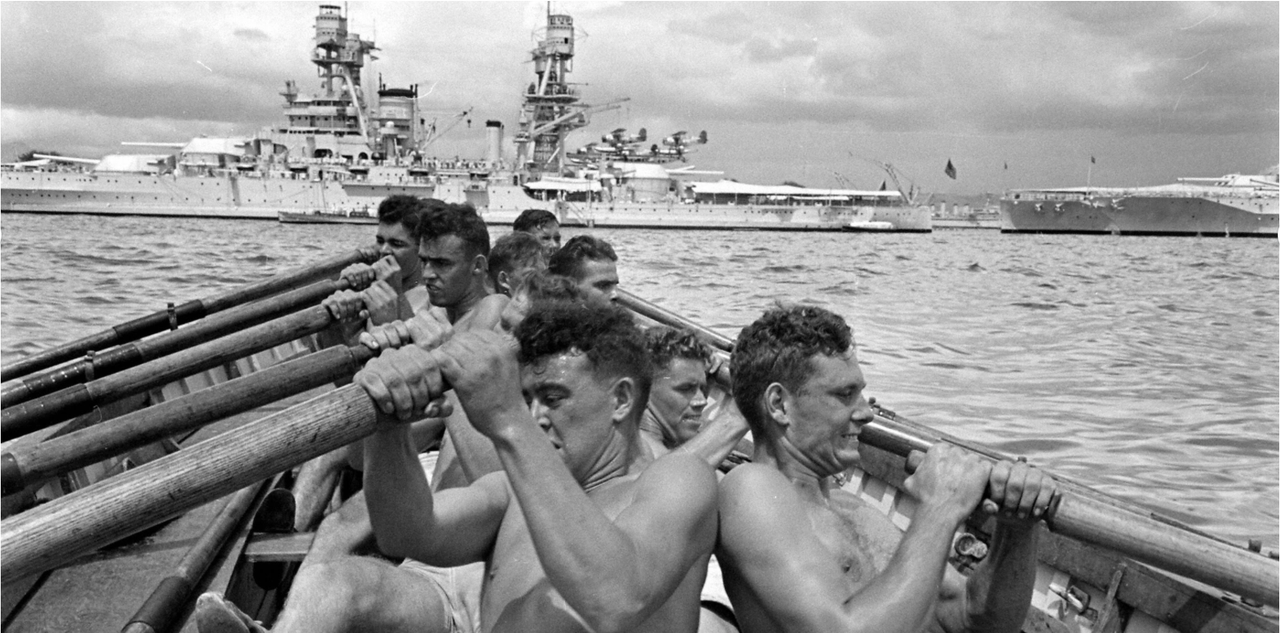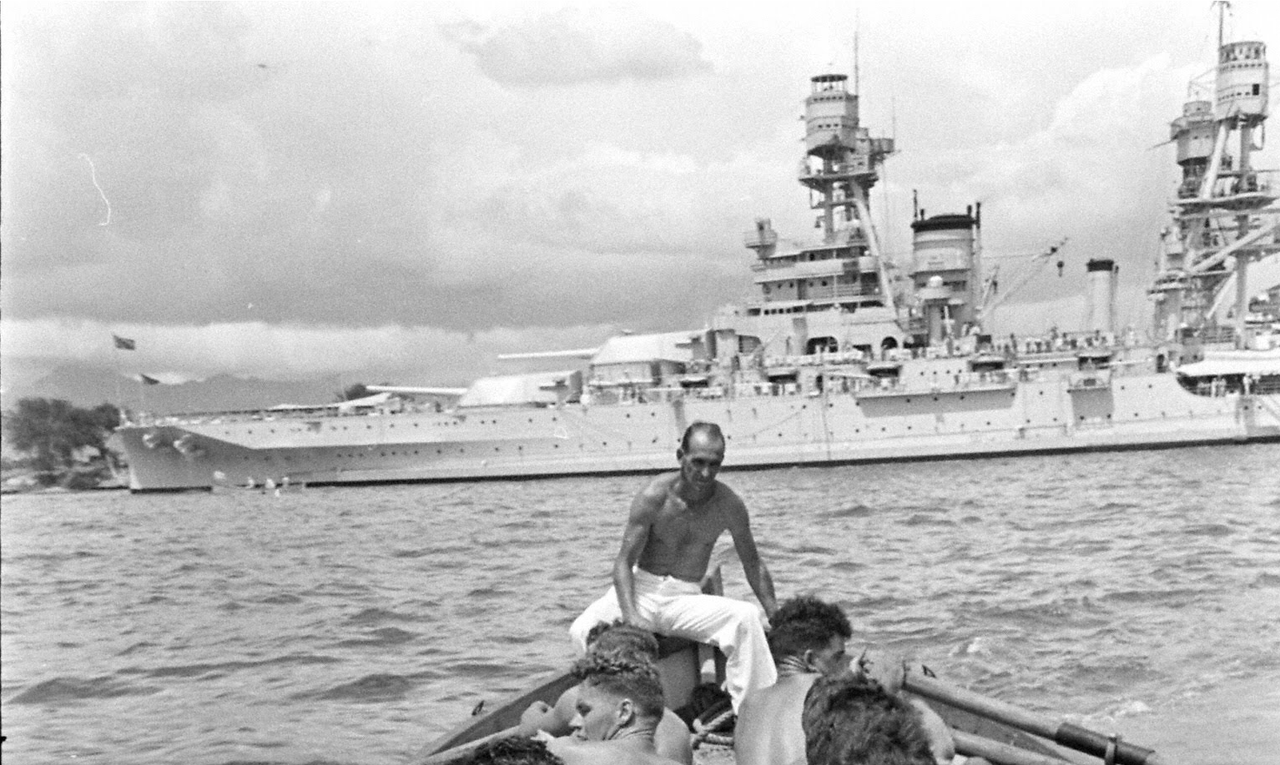 Main deck showing the projector booth with the loud speaker scaffolding stowed up against it.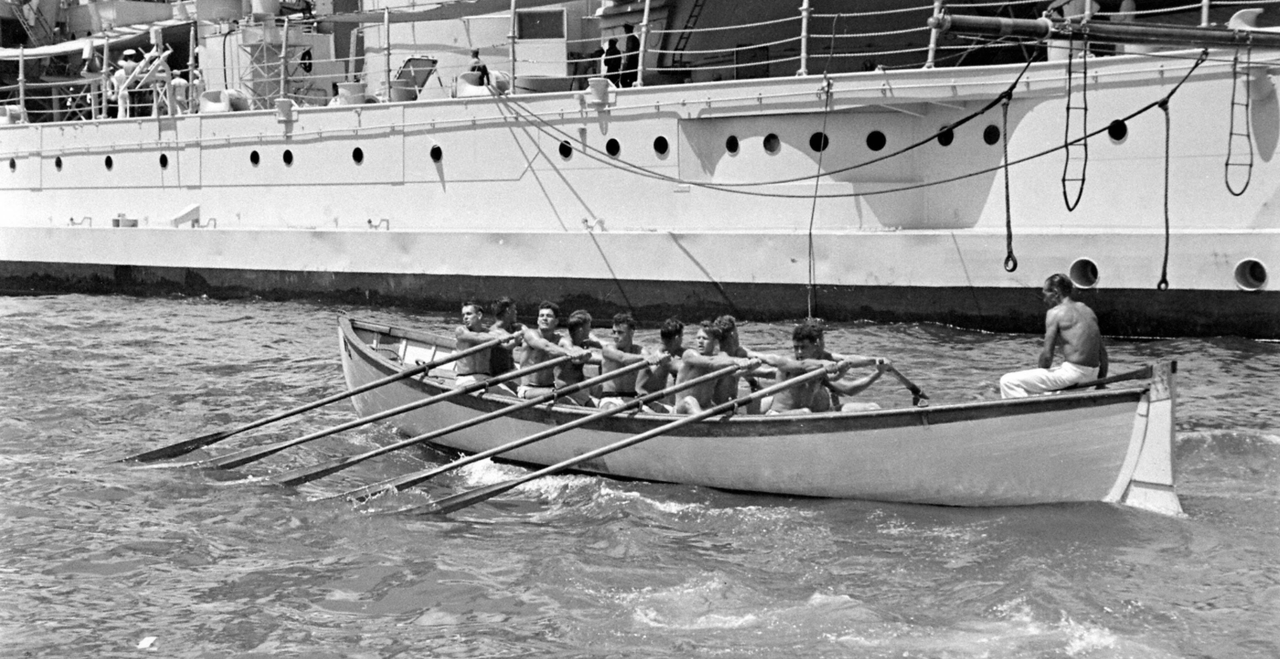 USS Arizona's midships.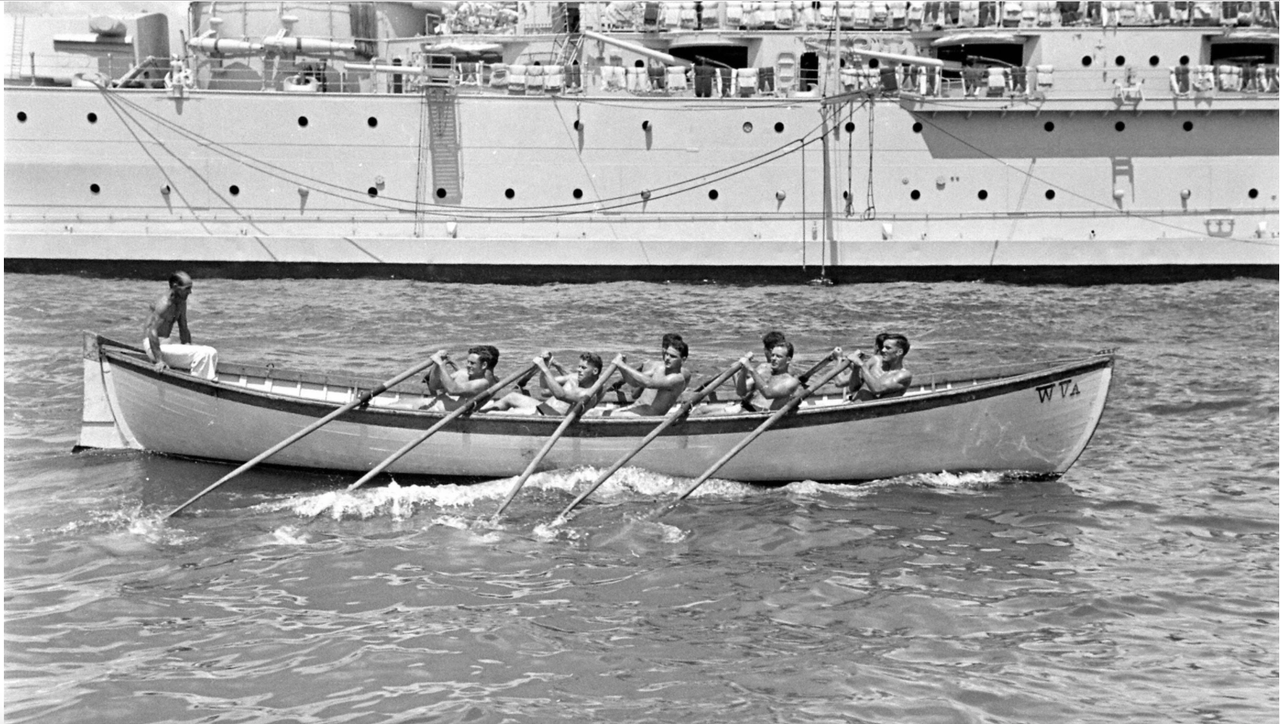 USS Arizona's bow with the stern of USS Tennessee ahead. Notice the port hole in the lower right. It has bars on it indicating the location of the ship's brig.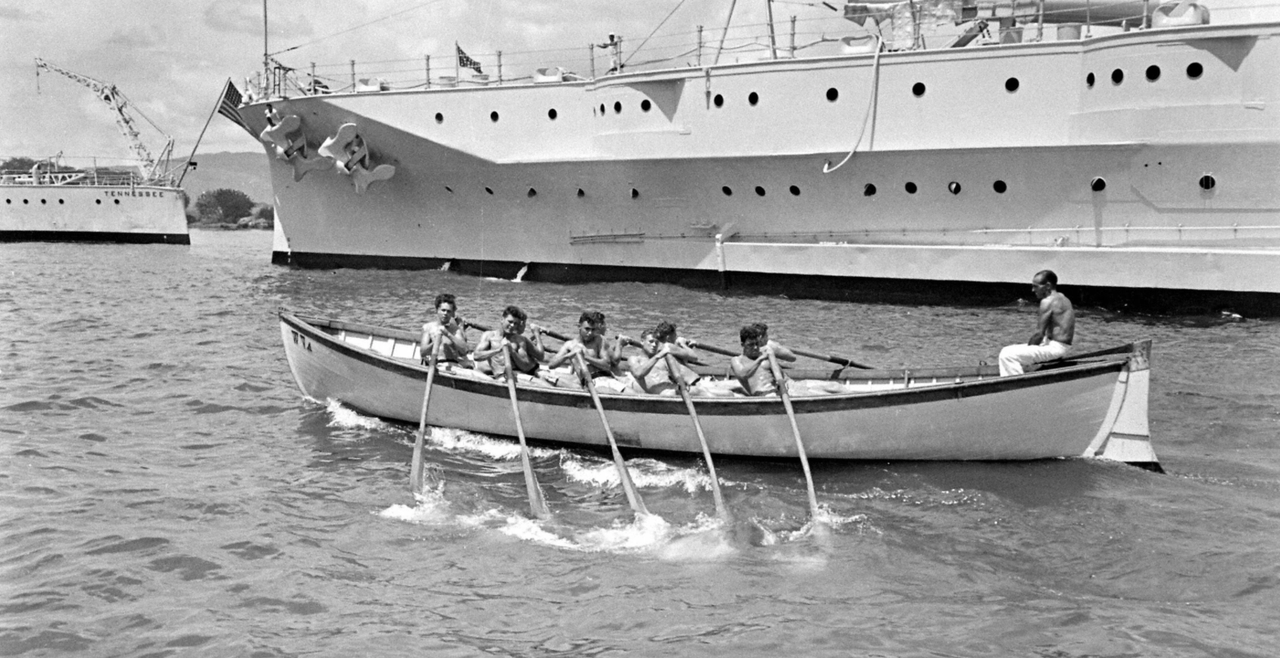 USS Arizona's stern with USS Nevada behind.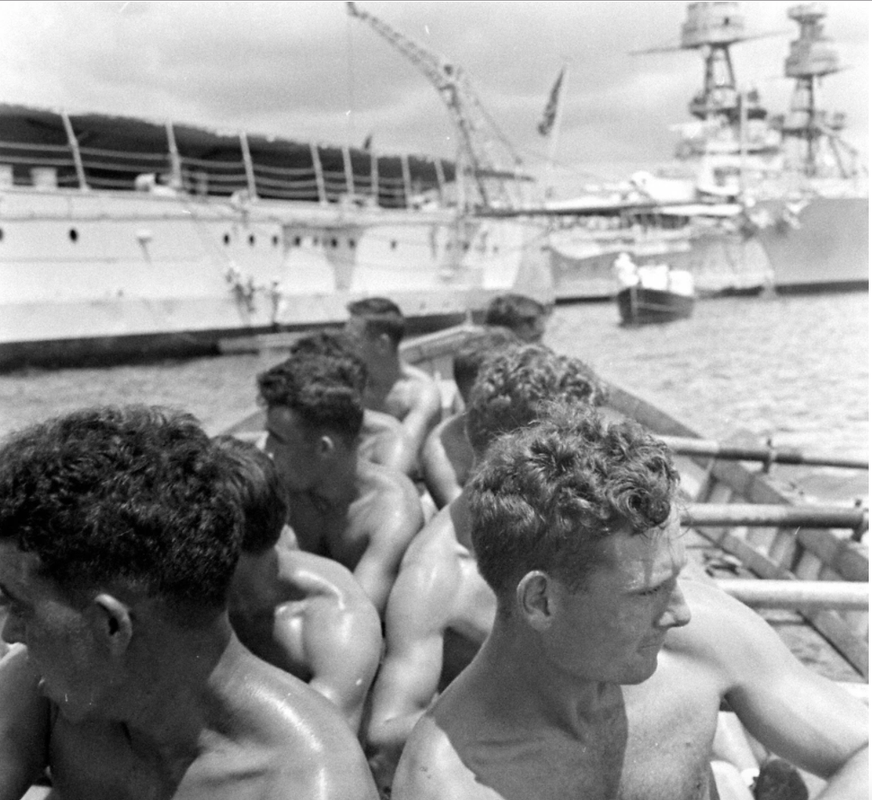 USS Mississippi and USS Nevada.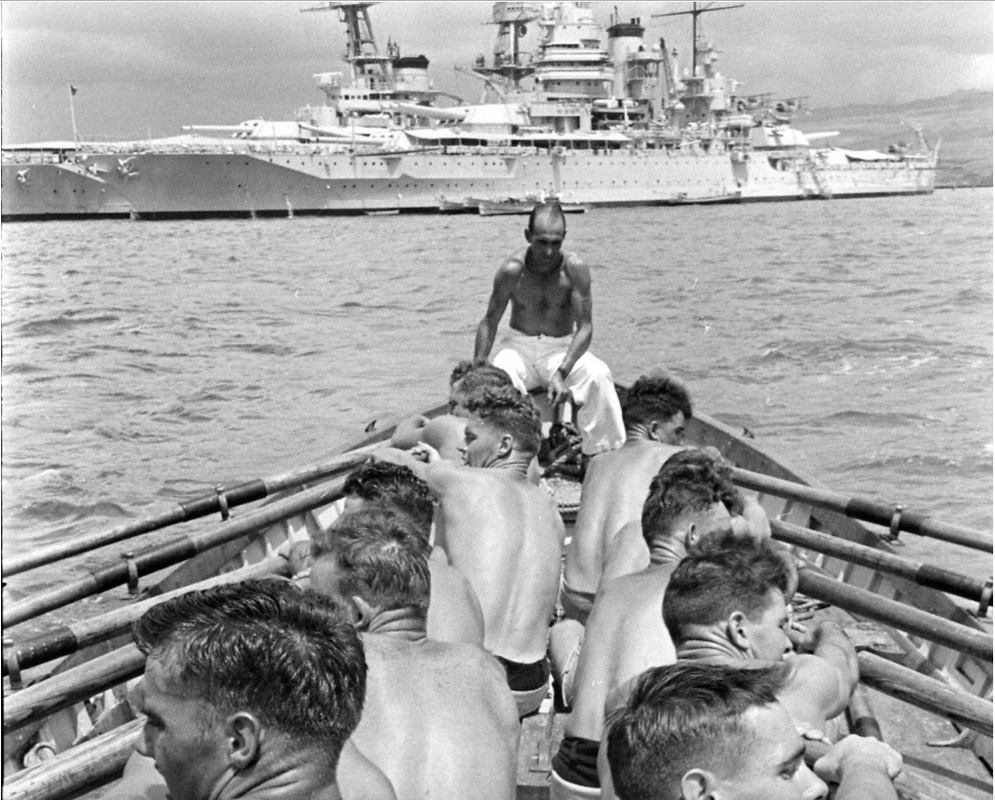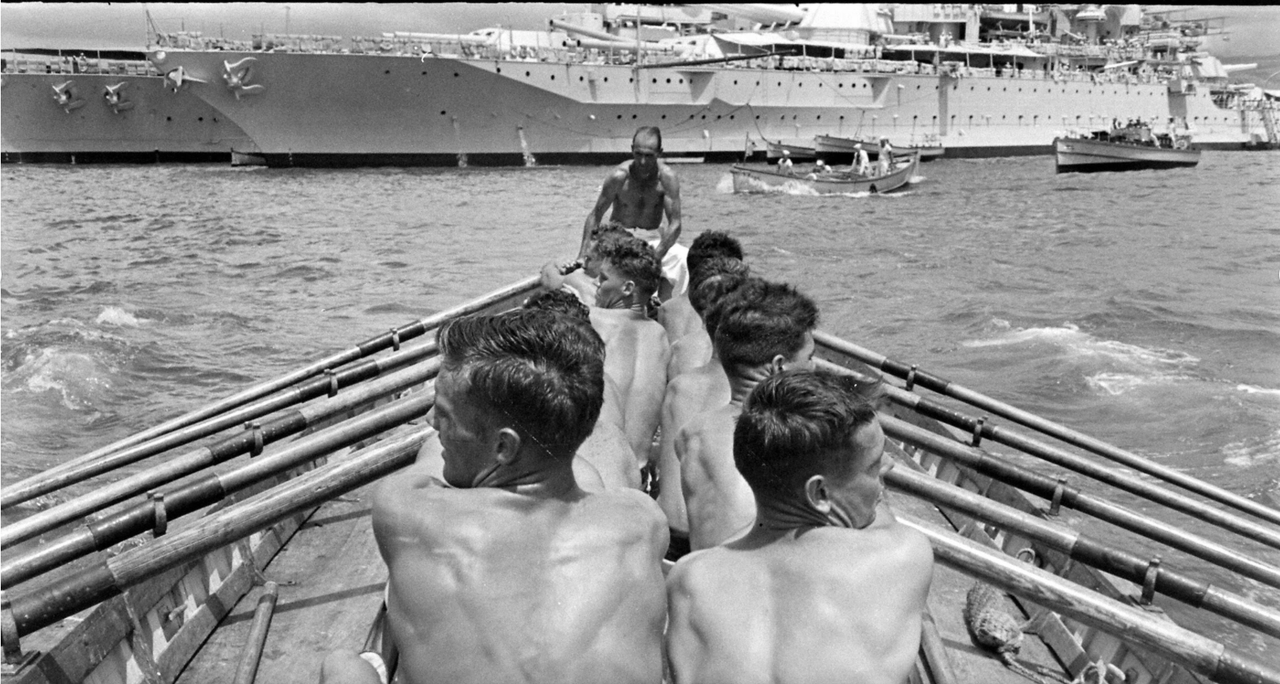 USS Idaho and USS Tennessee with USS Arizona behind. Notice in the 2nd picture USS Tennessee already has her MK19 directors installed.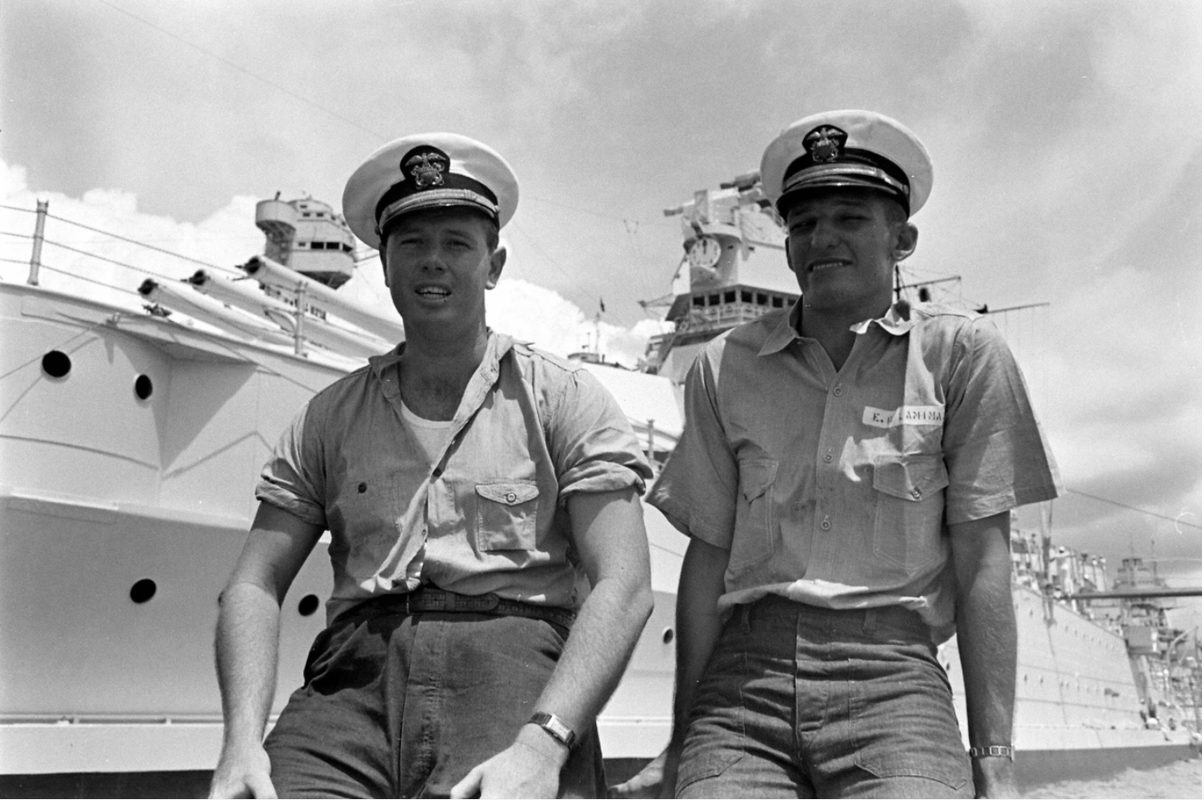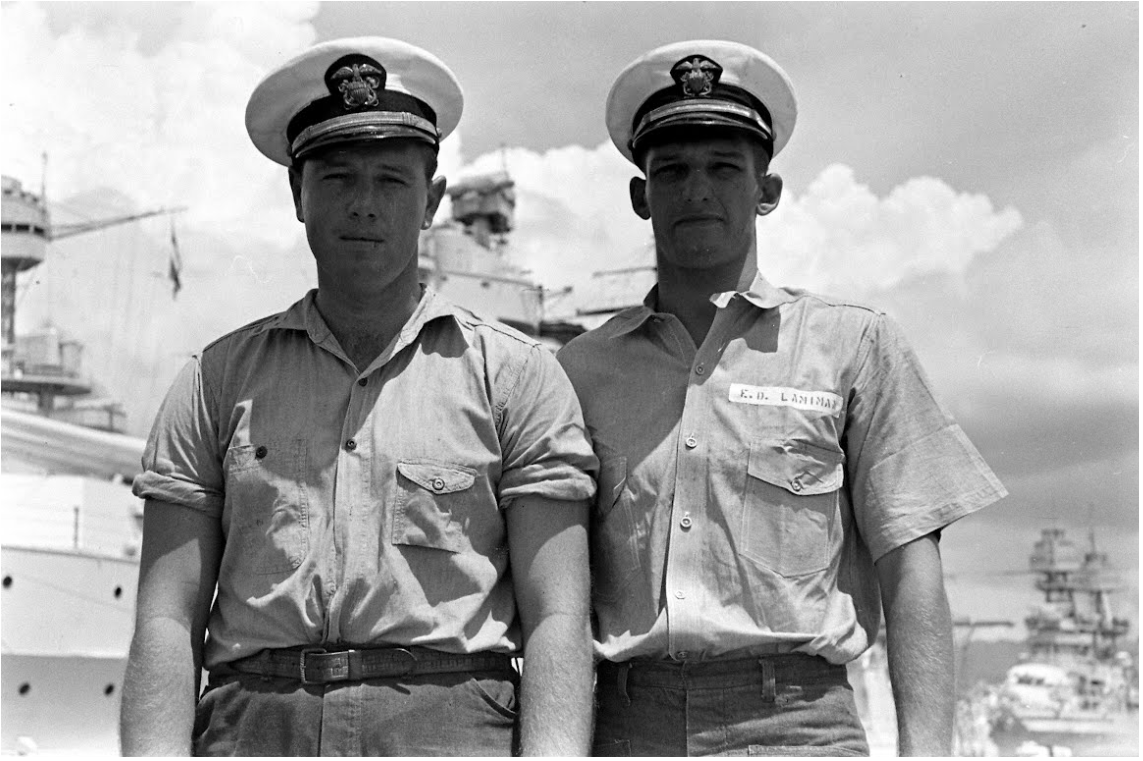 USS West Virginia at F-5 with USS Idaho and USS Tennessee behind.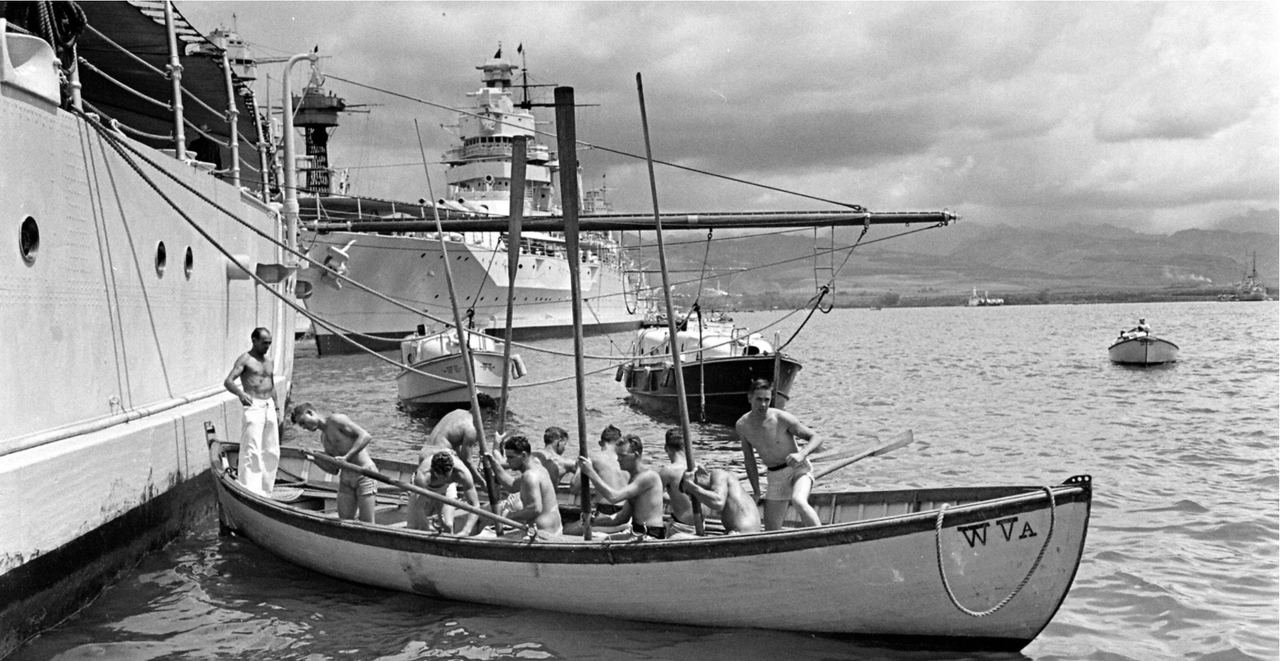 USS Arizona and USS New Mexico sailing for the States on Sept. 23, 1940.