Zacharias wrote:
Some time ago I run into an article about comparison of three different
1/350 Iowa class kits, re. what kit has the most correct bow, hull,
stern shape etc... I believe that article was about Tamiya, VeryFire and
Joy Yard 1/350 Iowa class kits, but I am not able to find that article.
Any help, please?
I can't show you any article but I can tell you that none of the above come close to having a correct hull form. Tamiya guessed when information was not available. Everyone that followed seems to have copied it and its errors. The Trumpeter kit looks like it did that and Tamiya's errors get magnified at 1:200 scale.
In looking at pictures now, Joy Yard improves on Tamiya's bow. The stern it totally wrong. The bilge keels are finer but have the wrong shape.
Interestingly, Joy Yard got the fact that there is a casting at the end of the twin keels but the shape is wrong because they made the shaft bossing way too short.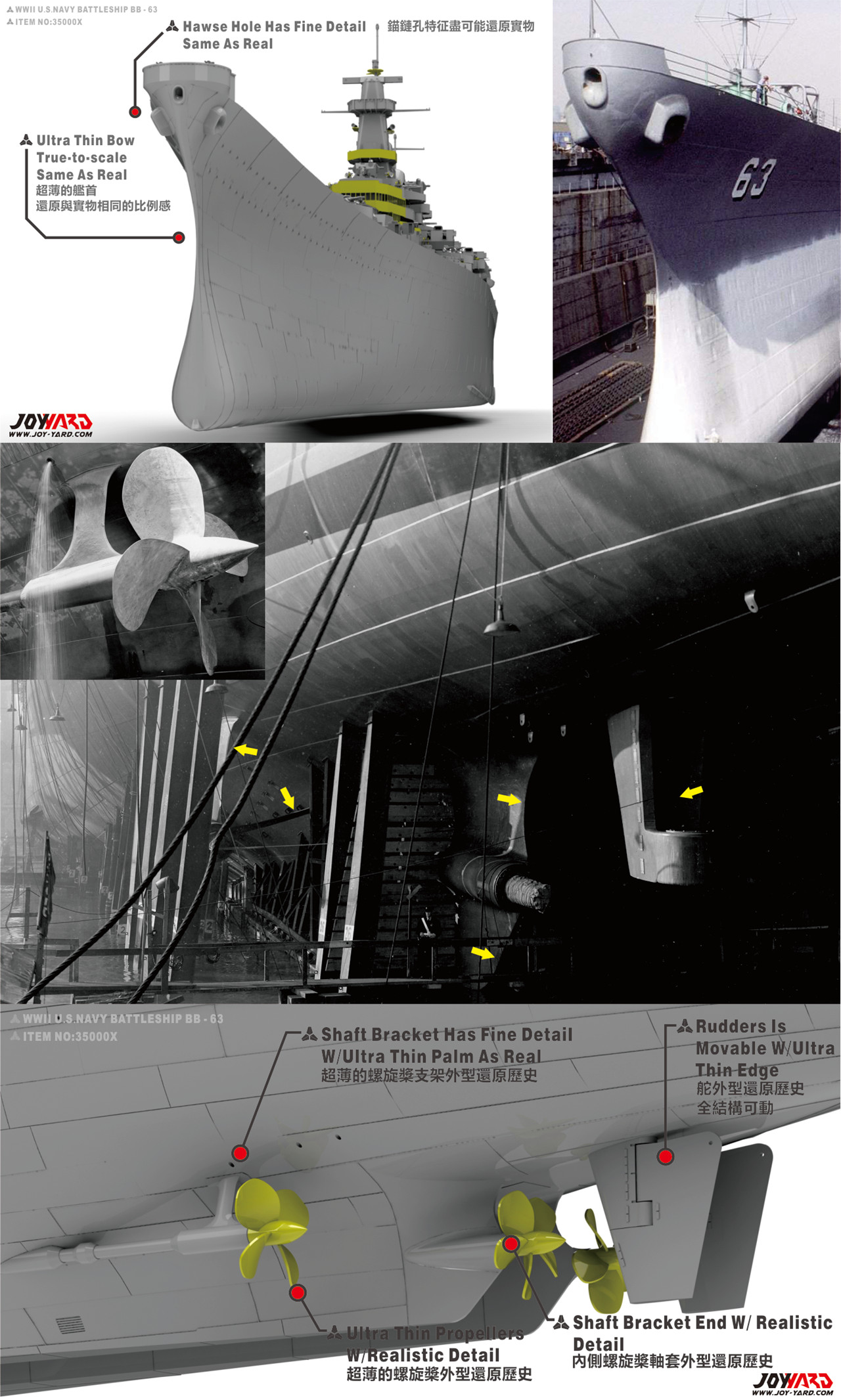 The plating lines are off but it looks like a valiant attempt.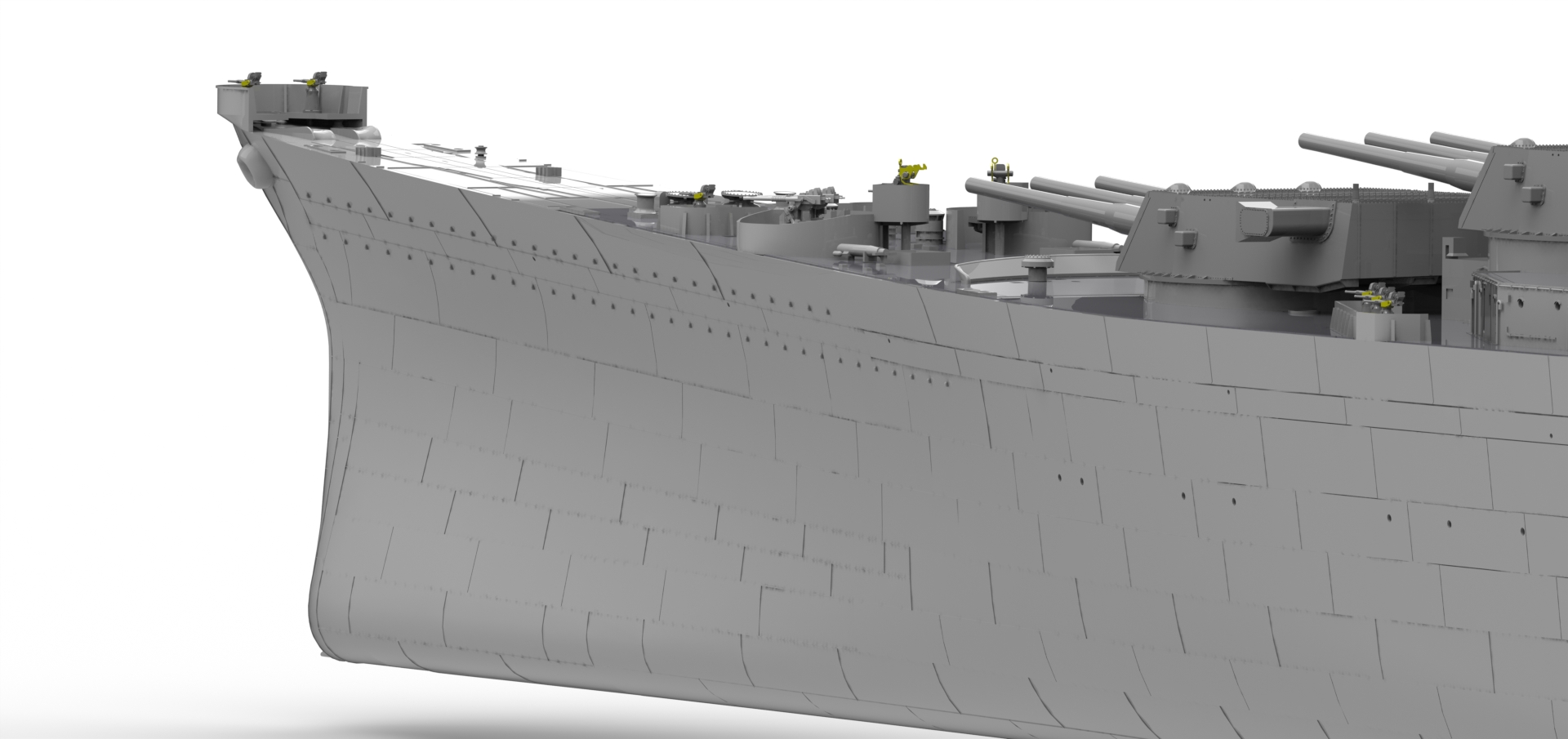 The bow and stern on the Very Fire kit are both way off. Its plate detail is way off but there is less of it and would be easy to get rid of.
Note the rounded bow, rather than pointed: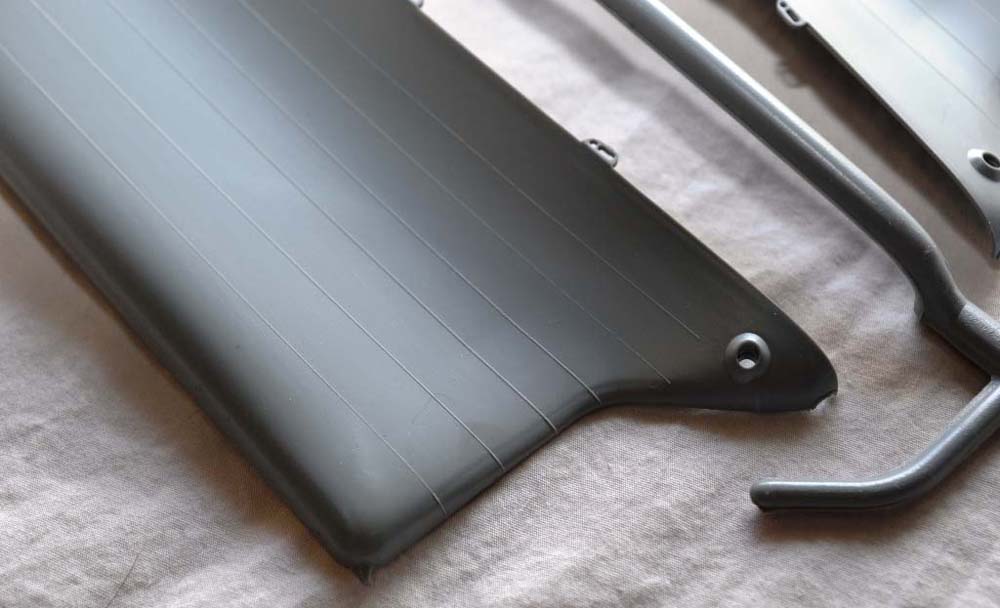 The rounded stern, rather than flat on the underside.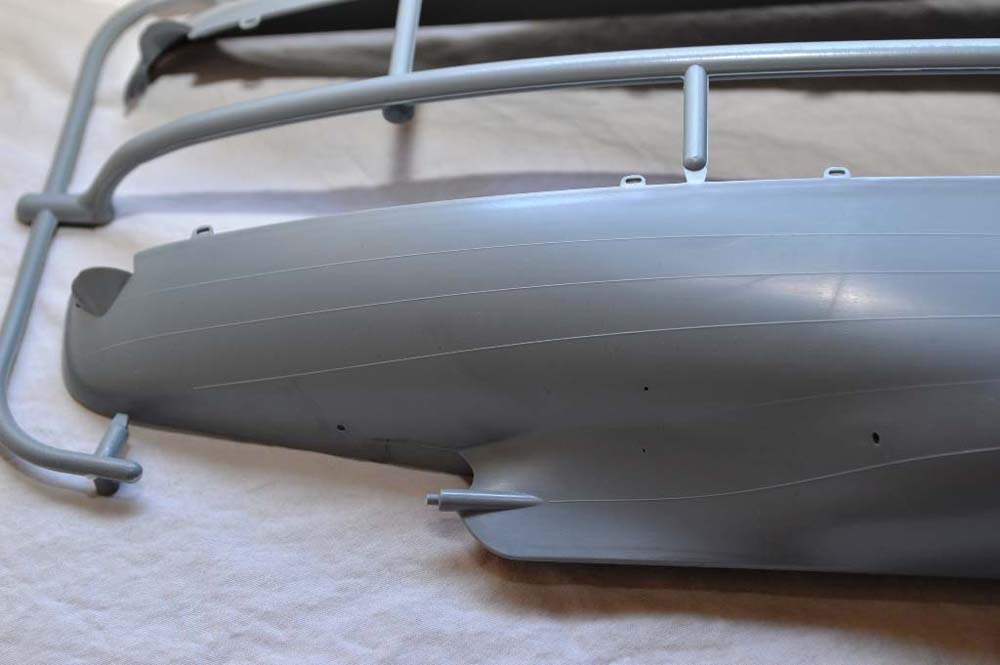 IMHO, the Joy Yard is the least incorrect of the three.
Everyone misses the centerline keel between the twin keels. They also miss that the half siding (flat) starts at the front of the twin keel and continues all the way up the stern to the top of the sheer strake. There is a widening where the rudders are mounted. Yet, this tends to be rounded.
The odd thing about the bad hull forms is that the original data is available. It would cost a kit manufacturer $125 to get it.