Good evening!
weighing in with some thoughts;
I have a morbid (and healthy!! ) fear of anything model shippy trying to warp,
be it wood, plastic and indeed resin...
I do not trust wood of any kind to resist resin warpage as a base, especially not plywood or MDF etc
I always secure all model ships--resin or plastic to a
stainless steel
plate
( I work in the marine/ yachting industry -so stainless steel is common and available; mild steel is muuuch cheaper
and more readily available--just ensure its well painted to prevent surface corrosion over time)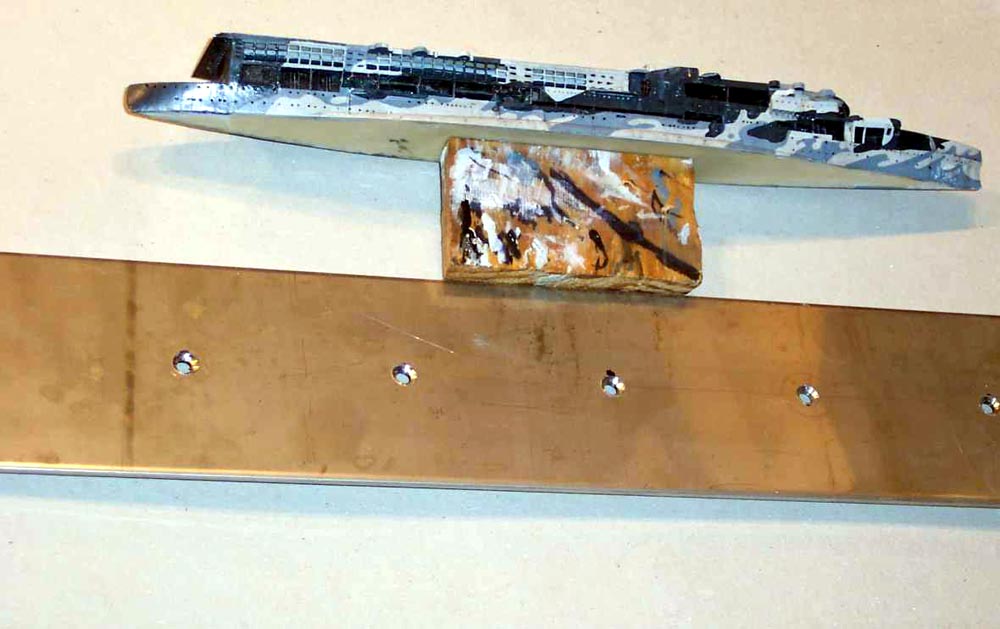 for 1/700 3 or 4mm thick pending length of model...
( or for 1/350 Big Battleships like the (resin ! ) ROMA I went to 5 mm )
http://www.modelwarships.com/reviews/sh ... eview.html
here is my step by step of attaching model ships to base ( and watermaking thereon..)
the images and text should be of assistance
viewtopic.php?f=4&t=37223
HTH
JB
_________________
....I buy them at three times the speed I build 'em.... will I live long enough to empty my stash...?
http://www.modelshipgallery.com/gallery ... index.html
IPMS UK SIG (special interest group)
www.finewaterline.com