AND finally after a trouble free trip transporting Kiev from Liverpool to the Fleet Air Arm Museum I have to admit my heart was in my mouth still pondering the question would Kiev and the case fit . Even though all the sums had been checked and double checked .
The Fleet Air Arm Museum is not just a museum devoted to Naval aviation it is part of a functioning naval establishement , namely RNAS Yoevilton . On the following day was the annual model event .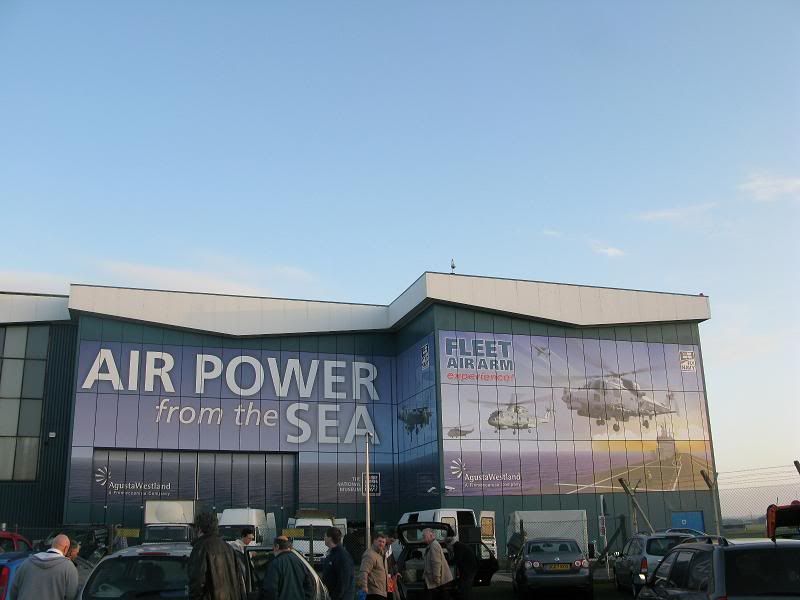 The moment had arrived at last Kiev would marry up for the first time with it's case.
And the location would be in the entrance to the most iconic of all the major exhibits a mock up of the operational flight deck of HMS Ark Royal . It is here that the technology of the carrier is explained with models and full size exhibits in the exit areas as well as the entrance and that is separate from the huge number of Naval aircraft represented with in this large complex .
The case was brought in to be prepared to accept Kiev
Assisted by the museum curator David Hill we gently placed the model for the first time onto the polished base of the case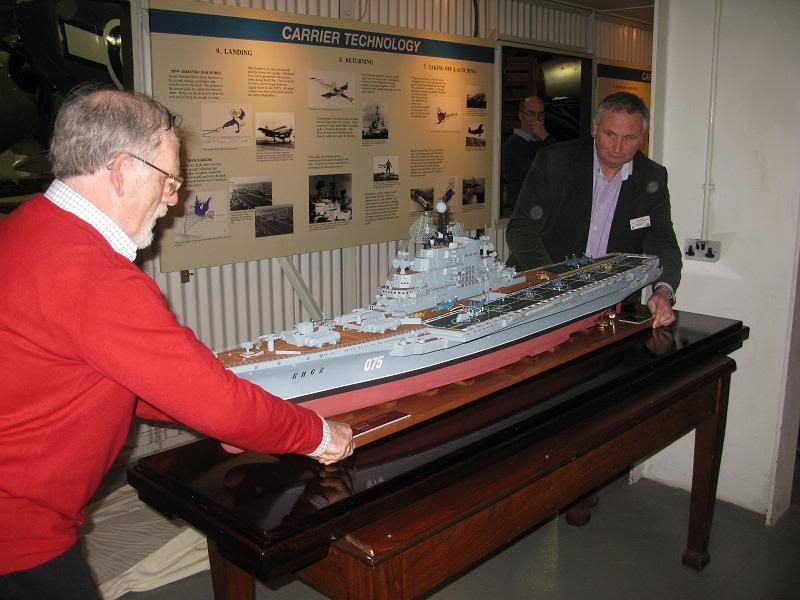 The most tense moments was fitting the cover over the model "would it fit" that was the question going through my mind.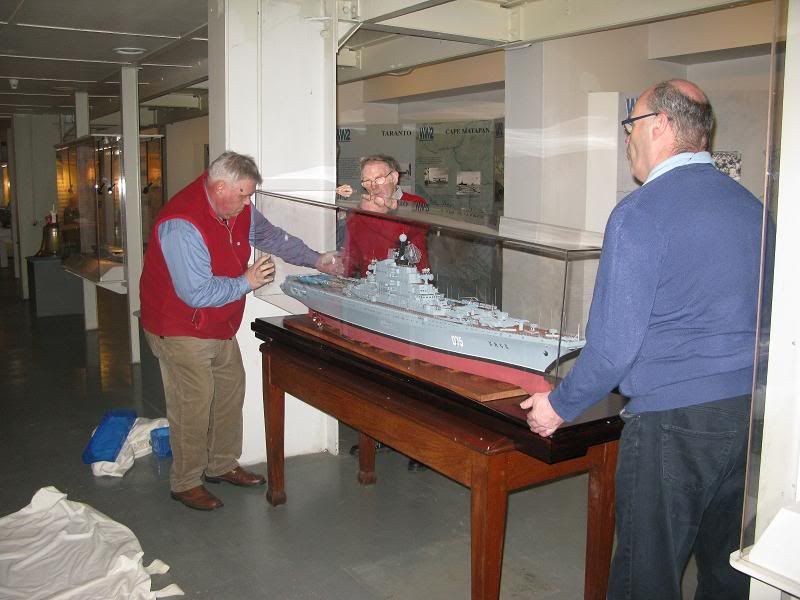 YES it fits but with only 3mm the spare in height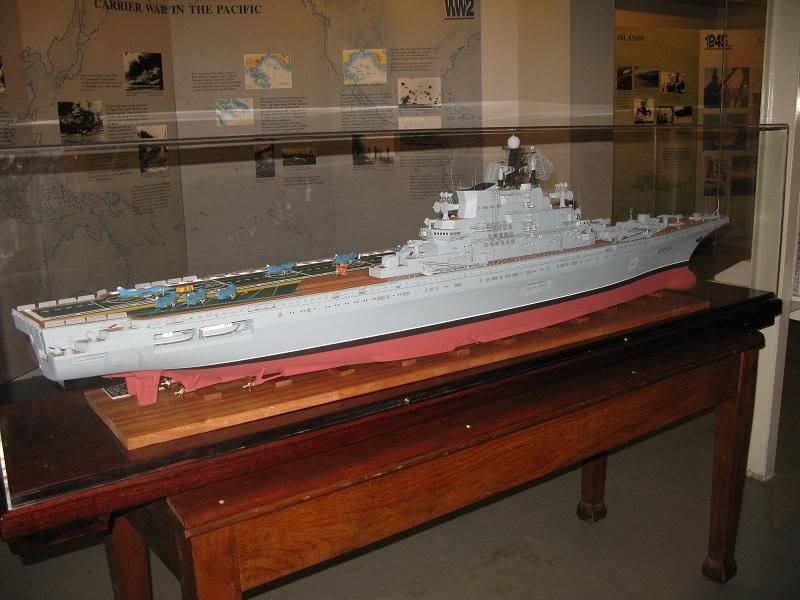 Kiev now stands as the only representative model of Soviet naval aviation from the time of the Cold War
Now I could relax and reflect knowing that here is 4 years worth of work that others may wish to see and also reflect on a part of history where opposing naval technologies from East and West where prepared to meet in armed conflict at sea but be thankful for the fact that they did not .
Dave Wooley