Hello
BMK and I have got an agreement during the Oberschleissheim to make a line of 1/700 resin kits, with me doing the masters and Burkhardt caring for the PE and turned parts. We decided to concentrate on the merchant and cargo ships. My master models will most likely be based on the plans from Werft Reederei Hafen magazine from the 20es and 30es - see literature section for the indexes of the yearbooks.
First master model is now finished and will leave today to Burkhardt for PE design. This one will be a small river freighter, which would be a common sight in any sea harbor. The prototype of this model are the fast motorships Cimbria and Normannia, built by Schiffswerft und Maschinenfabrik Christof Ruthof, Mainz-Kastel and Regensburg, for N.V. Reederij v/h J.H.Koenigsfeld, Rotterdam, in 1928. It is typical enough ship to be converted to many of those thousands of similar ships plowing all major european (and most likely american) rivers.
The master looks like this: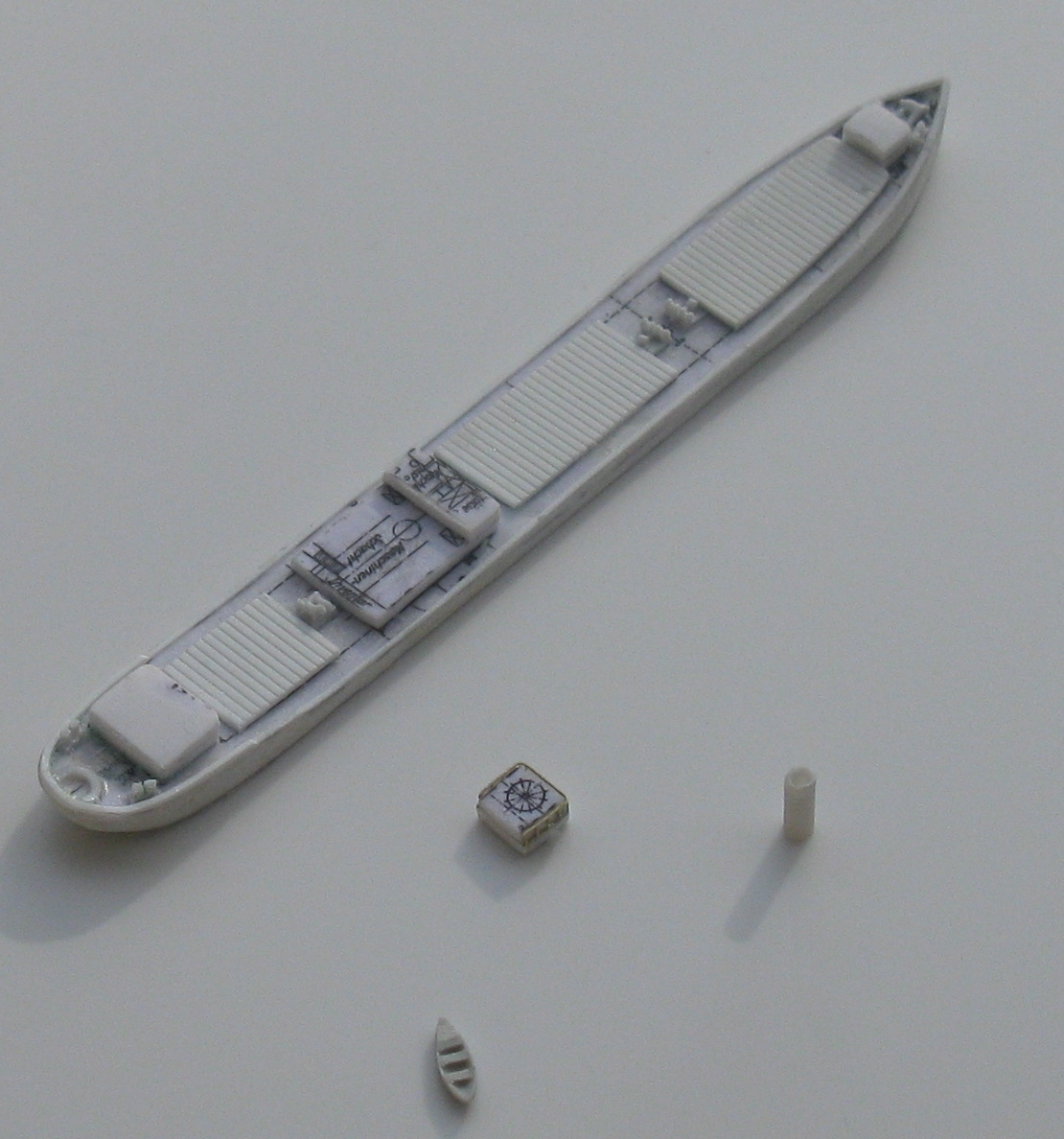 If you have any comments, I would be happy to hear them!
_________________
Model kit manufacturer and distributor:
https://b2b.modellbaudienst.de
Distributor of Very Fire, Snowman, Milania Master Korabel, Falkonet, Microdisign in EU
1:350 HMS Diana 1794 - nearly released
Further kits in preparation.