The edge of
Hurricane Florence
is upon us here at Model Monkey! We are mindful and concerned for those who are badly affected by the storm. Here, so far, the effects have been comparatively mild. Effects are expected to worsen throughout the day. As of this writing, the lights are on here, the internet is up, and backup generator is on standby.
All
orders received for products printed in gray resin were shipped as of yesterday.
Here are a few more photos of products printed in gray resin, late Mk.37 Directors in 1/350 scale and superstructure products for Revell's classic USS
Arizona
kits.
Attachments: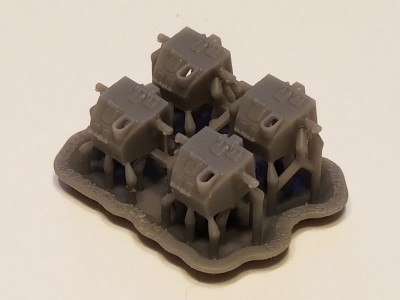 Model Monkey 1-350 Mk.37 Directors (late).jpg [ 142.31 KiB | Viewed 865 times ]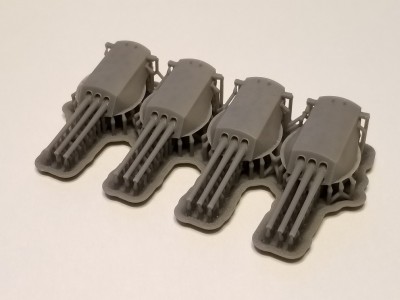 Model Monkey 1-426 (1-429) Arizona Turrets for Revell a.jpg [ 132.86 KiB | Viewed 865 times ]
Model Monkey 1-426 (1-429) Arizona Superstructure for Revell a.jpg [ 109.24 KiB | Viewed 865 times ]
Model Monkey 1-426 (1-429) Arizona Superstructure for Revell b.jpg [ 102.36 KiB | Viewed 865 times ]
Model Monkey 1-426 (1-429) Arizona Superstructure for Revell c.jpg [ 75.59 KiB | Viewed 865 times ]
Model Monkey 1-426 (1-429) Arizona Superstructure for Revell d.jpg [ 96.8 KiB | Viewed 865 times ]
Model Monkey 1-426 (1-429) Arizona Superstructure for Revell e.jpg [ 96.38 KiB | Viewed 865 times ]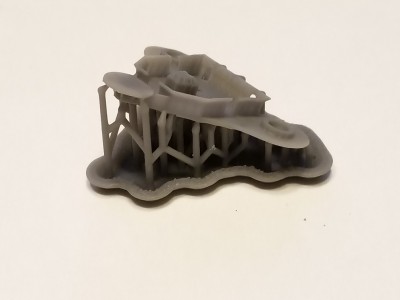 Model Monkey 1-426 (1-429) Arizona Superstructure for Revell f.jpg [ 95.41 KiB | Viewed 865 times ]
Model Monkey 1-426 (1-429) Arizona Superstructure for Revell g.jpg [ 99.88 KiB | Viewed 865 times ]
Model Monkey 1-426 (1-429) Arizona Turrets for Revell c.jpg [ 150.98 KiB | Viewed 863 times ]