Well, at least some were NOT plated over. The exact number and locations can be disputed.
Here are a couple of the last images of USS LAFFEY (DD-459) in September 1942, some portholes appear to be open and others could be simply closed with the cover in place or plated over.
In this 4 September 1942 image of USS LAFFEY, I have adjusted the contrast, etc to try and pull out the portholes;
This image was taken on 16 September 1942.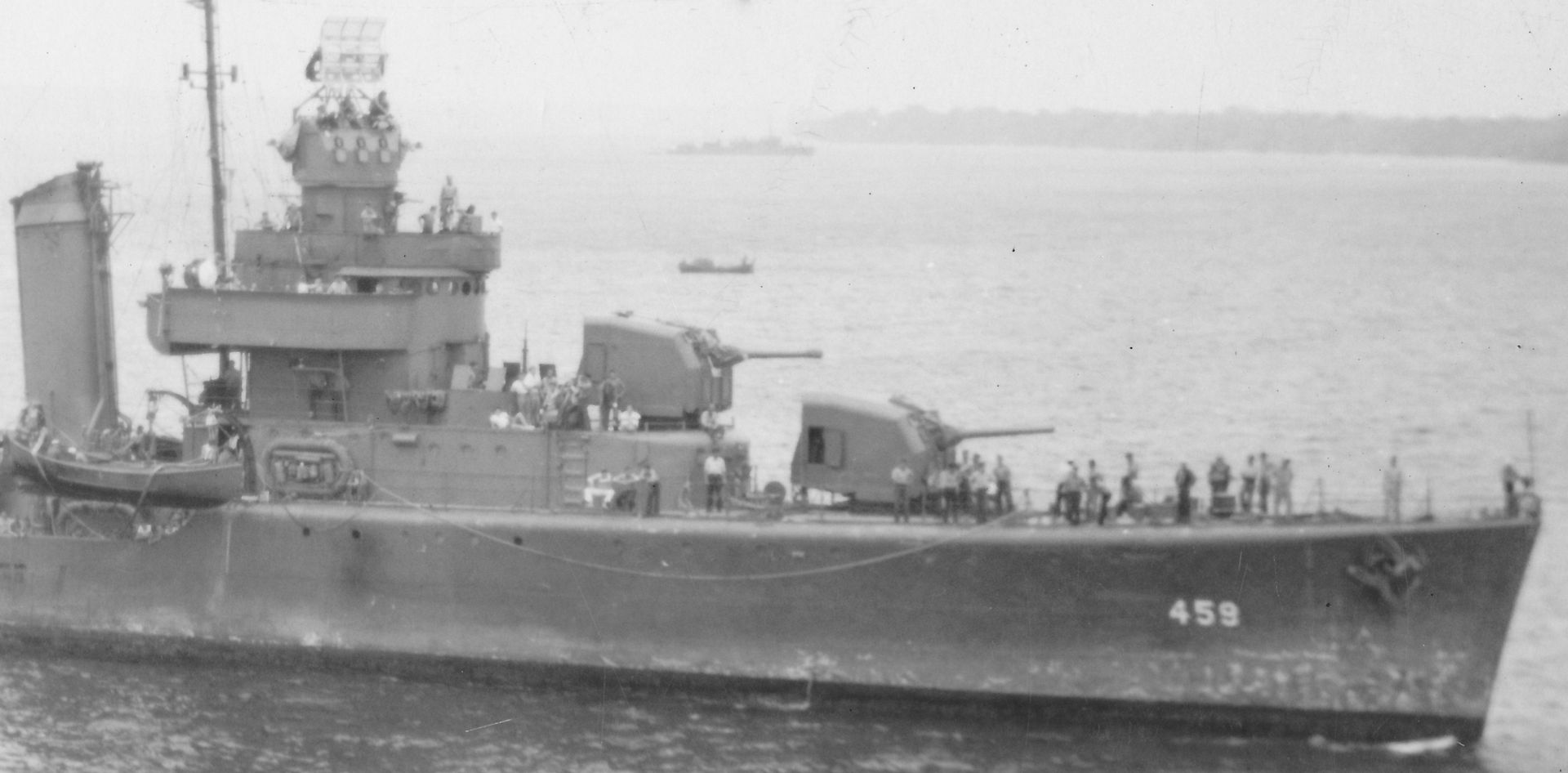 And here is an image of her near identical sister, USS WOODWORTH (DD-460) on 13 August 1942. She still has all of her above the main deck portholes in place.