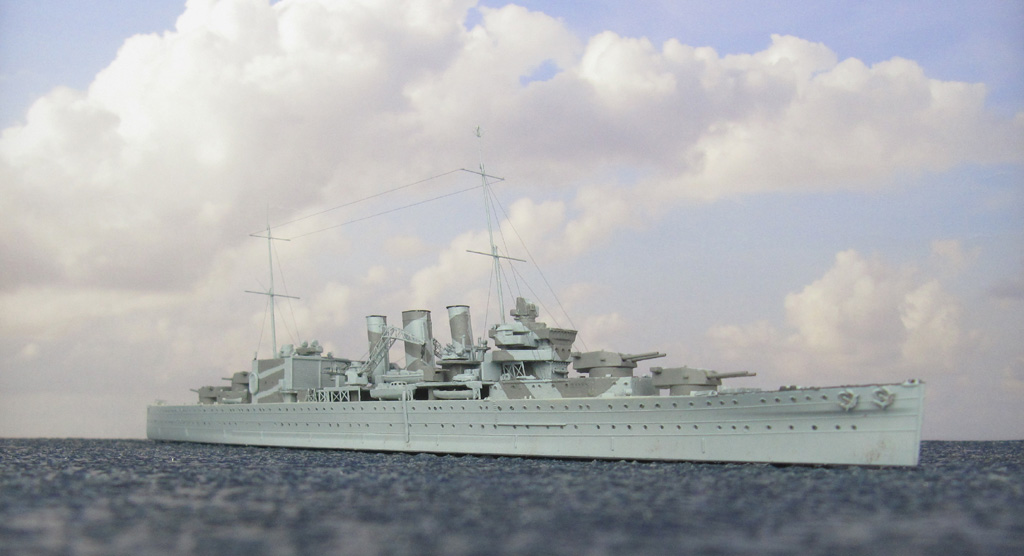 Today 80 years ago, on the 27th of November 1940, HMS
Berwick
fought in the Battle of Cape Teulada/Spartivento.
I built her using the
Cornwall
kit by Aoshima. The main differences are the forward 4" twins, which were further aft in case of
Berwick
, and that
Berwick
had not a shortened main mast. Unfortunately, many details of her November 1940 fit are unclear. There are drawings (e.g. County Class Cruisers, Shipcraft 19, British and Commonwealth Warship Camouflage of WWII, Volume 3 and Warship Perspectives Camouflage Volume 1), but they do not agree in many details. I have not found suitable photos to confirm them and decided to use Raven's drawings plus some photos or earlier and later fits.
More about the model:
http://www.modellmarine.de/index.php/modelle/112-lars/6067-britischer-schwerer-kreuzer-hms-berwick-1-700-aoshima-von-lars-scharff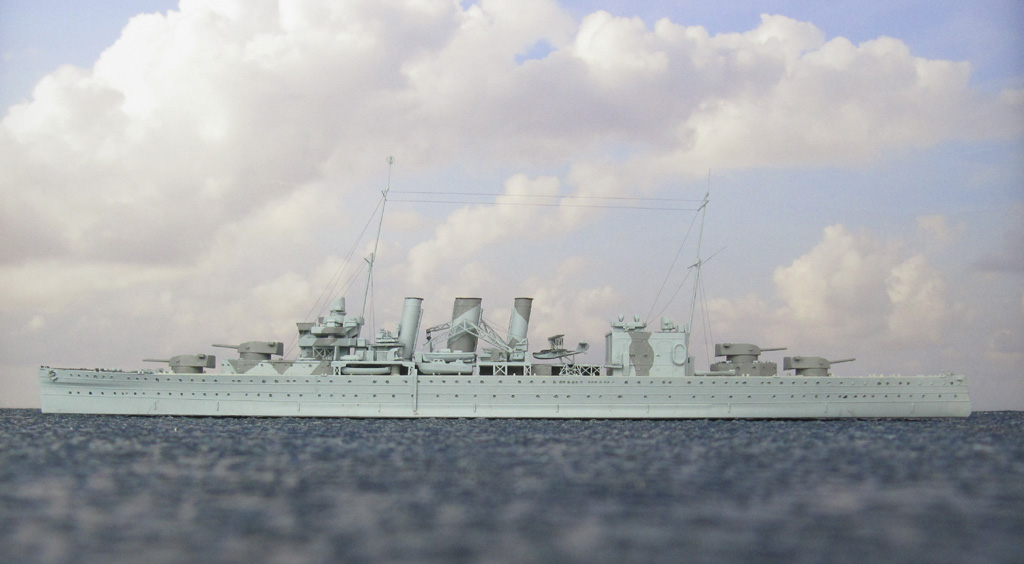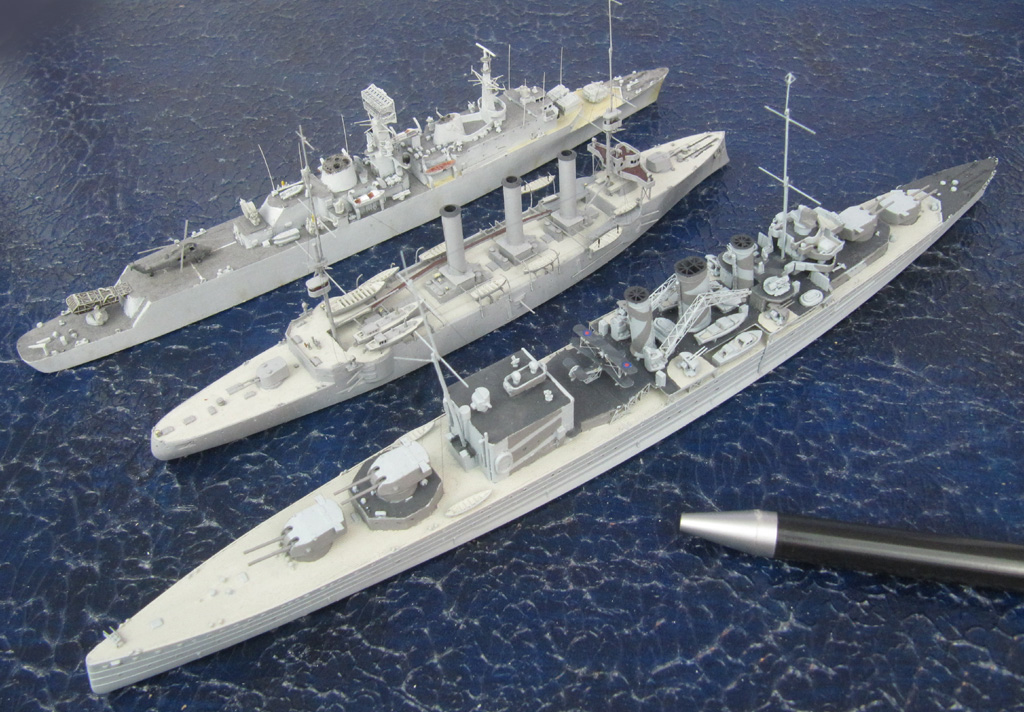 with ships of two other County classes, the armoured cruiser HMS
Monmouth
(1901) and the missile destroyer HMS
Glamorgan
(1966).