Happy to announce a

1/350 scale bridge

for Des Moines-class heavy cruiser USS

Salem

CA-139 has been added to the catalog. Link:
https://www.model-monkey.com/product-page/1-350-uss-salem-ca-139-bridge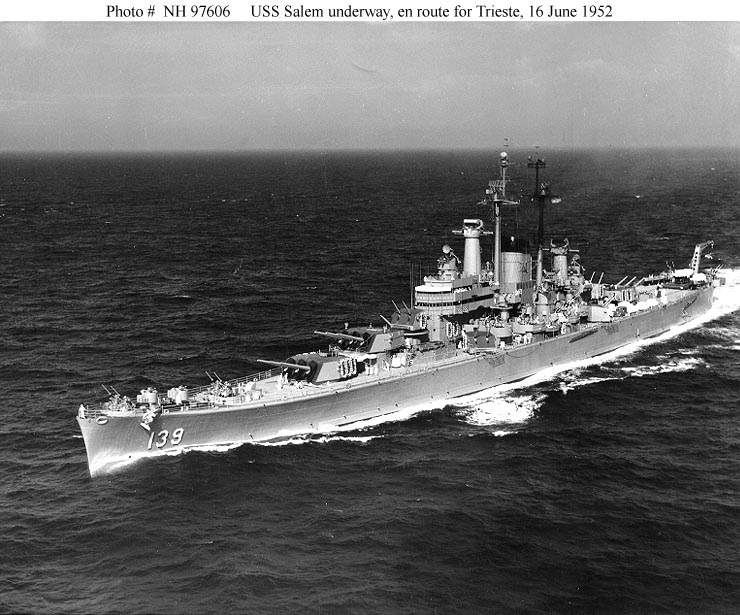 Thanks to Rick E. Davis, Tracy White and Larry Ouellette (a volunteer on museum ship

Salem

) for their help and advice.



Attachment:


Excellent photos of USS

Salem

are available on the Modellmarine.de website. Link:
http://www.modellmarine.de/index.php?option=com_content&view=article&id=5548:schwerer-kreuzer-uss-salem-in-quincy-teil-1&catid=216:museumsschiffe

Features:
- 4-part kit.
- Overall dimensions and features of this design are based on official US Navy Booklet of General Plans (BoGP) drawings of sistership USS
Newport News
 CA-148 adjusted to match high-resolution photographs of museum ship USS 
Salem
 CA-139 and to fit the Very Fire 1/350 scale kits.
- Open bridge windows.
- Accurately shaped decks and platforms with below-deck supporting structure.  The length of the uppermost deck and deckhouse matches BoGP drawings. It is accurately shorter than the Very Fire kit's parts.
- Splinter shielding configuration accurate for 1950s.  The Very Fire kits' splinter shielding is accurate for the ships' as-built, late 1940s appearance.
- Accurately shaped Mk.37 fire control director tower of the correct height, with aft locker and access door, and battle lookout slits with shades.  The Very Fire kits' tower is an inaccurately-shaped simple cylinder, is too tall, and has no detailing.
- Accurately shaped (semi-circular) and fully instrumented pilot house forward armored bulkhead with open battle lookouts and coverings in the lowered position.  The Very Fire kits' pilot house and flag bridge forward bulkheads are inaccurately flat with no detailing.  The Very Fire kit's navigation bridge pilot house sides are inaccurately shaped.
- Fully instrumented navigation bridge and flag bridge interior bulkheads including chart tables, with overhead support detailing, all consistent with photographs of the actual ship's bridge interior.
- Accurately shaped navigation bridge overhead cover.  The Very Fire kit's cover extends too far to the rear covering too many windows.  The aft-most windows on the real ship's navigation bridge were not covered.
- Accurately positioned deck openings for inclined ladders.  The Very Fire kit's openings are too far forward.
- Open venturi (wind deflector) with the correct number of baffles.  The Very Fire kit's venturi is solid with too many baffles.
- Other features included in this model but omitted from the Very Fire kits:
1. Integrated peloruses on the navigation bridge and flag bridge, two on each deck, of the correct configuration.
2. Accurately configured doors and portholes on the aft side of the deckhouses.
3. Doors of two different configurations, rapid-opening on deck house sides, and fully dogged on the aft end of the deckhouses.  The Very Fire kit's doors are of an inaccurate configuration for
Salem
.
4. Accurate absence of rigols ("eyebrows") above portholes.  The real ship did not have them on the bridge bulkheads.  The Very Fire kits bridge parts inaccurately include them.
5. Starboard side, aft, bridge urinal station with door.
6. Splinter shielding interior reinforcing ribs.
7. Port and starboard sidelights with reflecting plates.
8. Starboard side square antenna trunk with insulator on top.
9. Outriggers for mast stays.